Alta ski area tree planting day 2023.
Join us for Alta's busiest event of the season as we spend a burly day on the mountain planting up to 1,000 tree saplings. We will hike to different locations throughout Alta and decide where to plant seedlings based on characteristics including aspect, elevation, and vegetation type to increase the likelihood of survival. Lunch will be provided! Registration information will be posted about a month before the event.
Date
Saturday, September 23rd, 2023
Time
8am–1pm
Location
Alta Ski Area
Partners
Did you know?
Since 1991, 42,324 trees have been planted on Alta's slopes and 96,689 native plants have been put into the ground. This is one of our most significant opportunities to connect with our community. With the help of volunteers, we plant up to 1,500 tree seedlings annually.
Alta's Land Conservation efforts >
Alta Ski Area was denuded of trees after generations of mining | Photo: Alta Historical Society (circa 1919)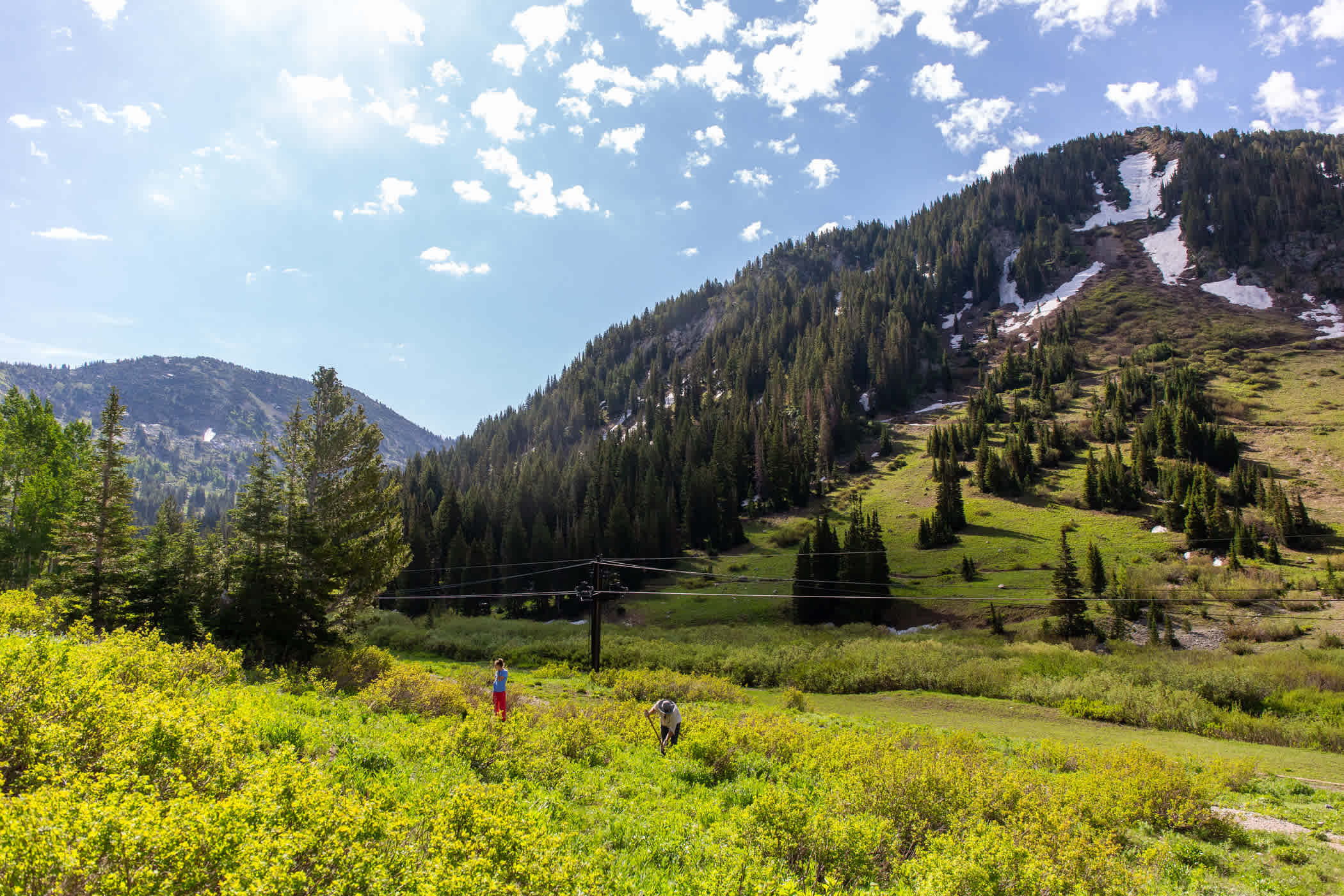 Tree planting efforts continue at Alta Ski Area | Photo: Rocko Menzyk (July 6th, 2019)