There's still plenty to do at Alta as the fall colors fade to white.
Updated 10/26/2021 @ 4:30pm
25 Days
Another round of snow and another day closer to ski season. Alta has received 67 inches of snow this month—the snowiest October since 2004. The temps are getting colder and our snowmaking crews are hard at work. Opening Day will be here in 25 short days (conditions permitting, of course).
See how this season is stacking up compared to years past >
30 Days
Winter has arrived early at Alta Ski Area. The snow started falling on October 8th and it just keeps coming. Thus far, Alta has seen 46 inches of snow in the past two weeks, marking the snowiest October since 2004. And there's more on the way.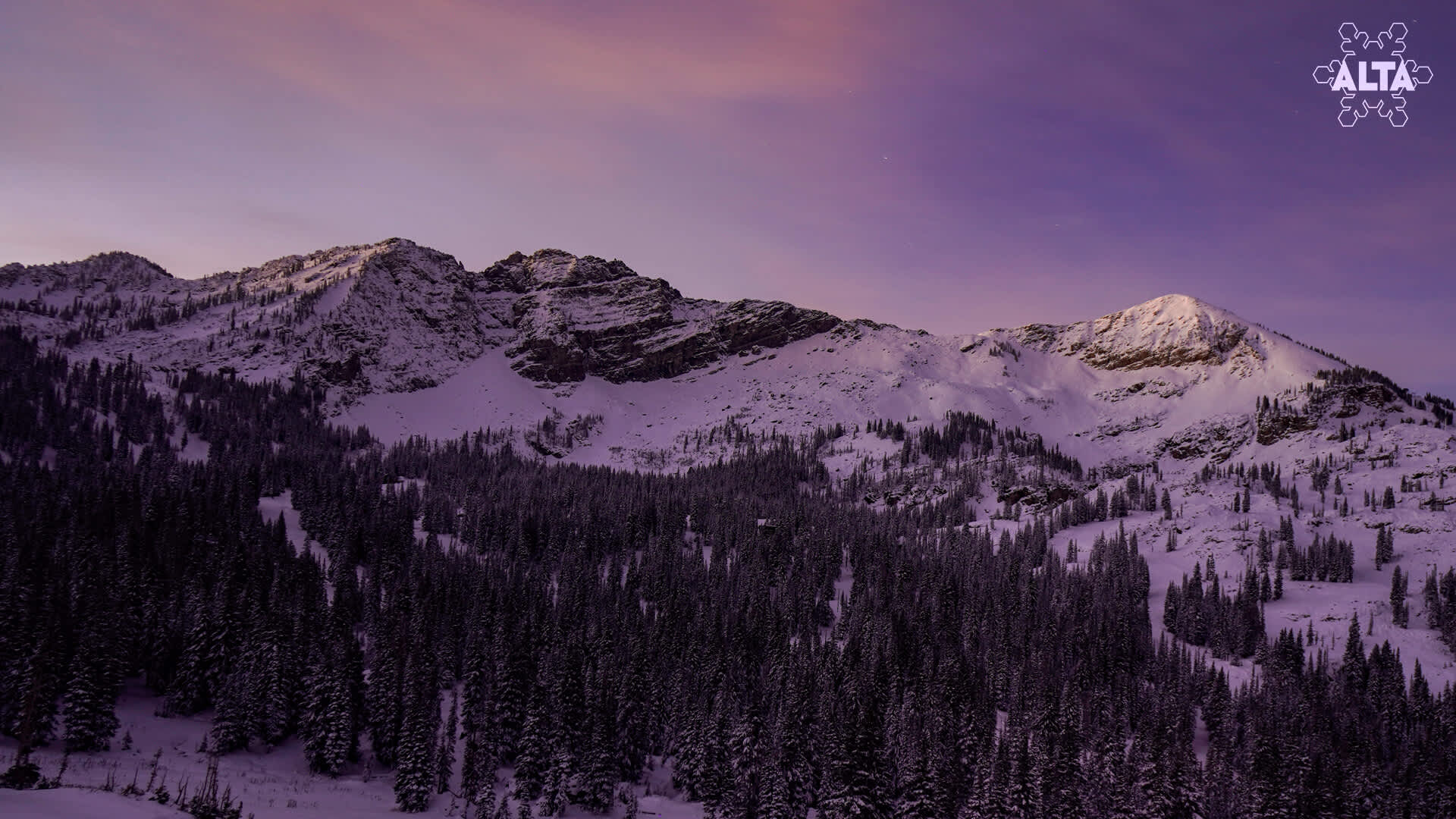 Keep an eye on the ever-changing weather via Alta's Mountain Cams >
It didn't take long for the locals to swap out their trail running shoes for their rock skis and start hiking the snow-covered slopes. Uphill Travel is currently allowed within ski area boundaries. Alta will continue to allow Uphill Travel until we begin preparations for Opening Day on November 20th (conditions permitting).
If you choose to visit Alta this preseason, remember to treat the ski area as backcountry terrain. When traveling uphill in Alta Ski Area please note the following:
Backcountry conditions exist.
Hazards are not marked.
You are responsible for assessing avalanche hazard and risk.
Please treat the ski area as backcountry terrain.
Carry and know how to use avalanche gear.
There is no ski patrol.
You are responsible for your own rescue.
Learn more about Alta's Uphill Travel policy >
40 Days
If you needed a reminder to start gearing up and getting ready for winter, Mother Nature delivered the following message on October 11th: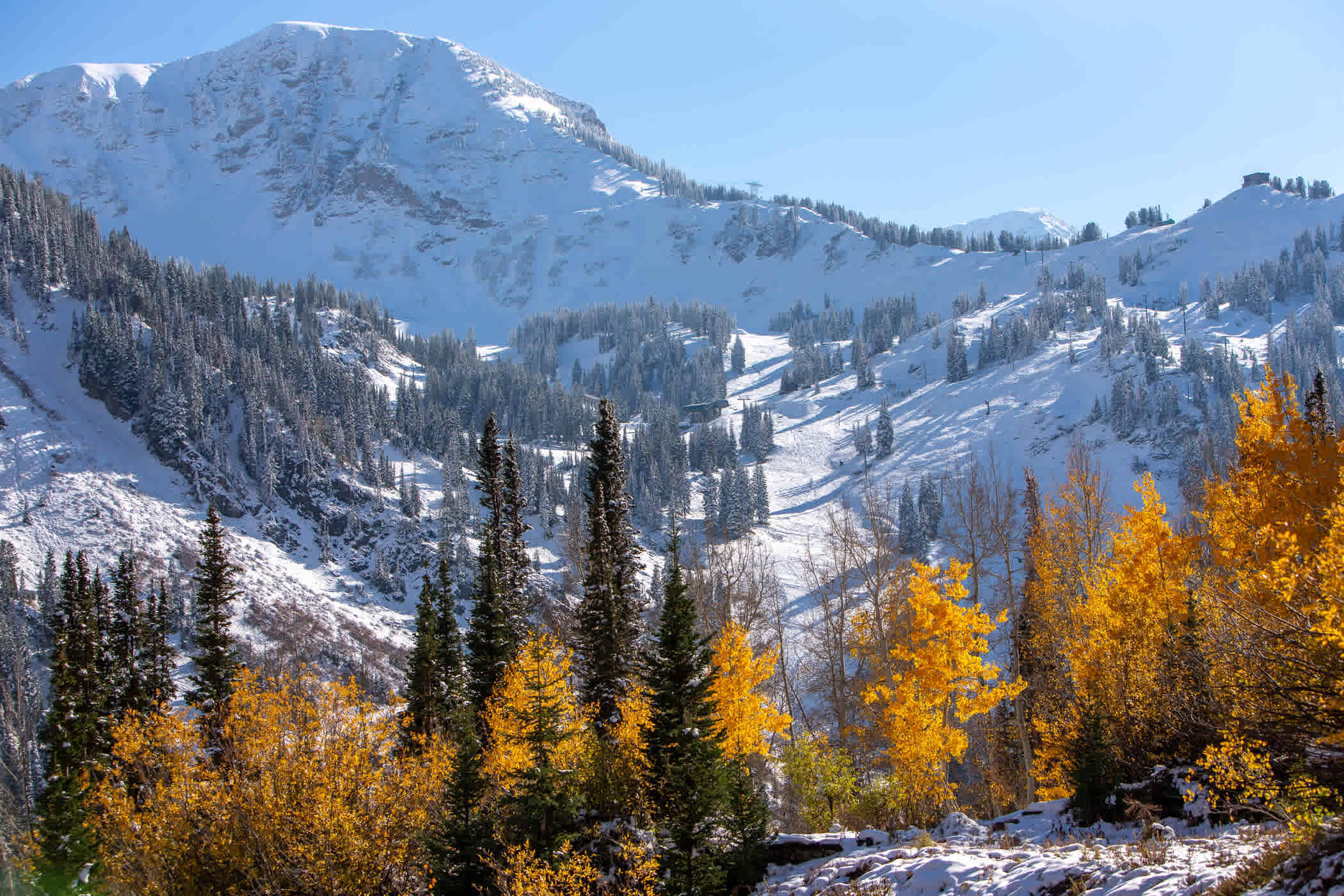 50 Days
Winter is right around the corner. We've already seen our first—and second—snow of the season at Alta Ski Area. The first was in mid-August as upper elevation snow ushered in the end of wildflower season. This past week welcomed another dusting on top of Alta's incredible fall colors.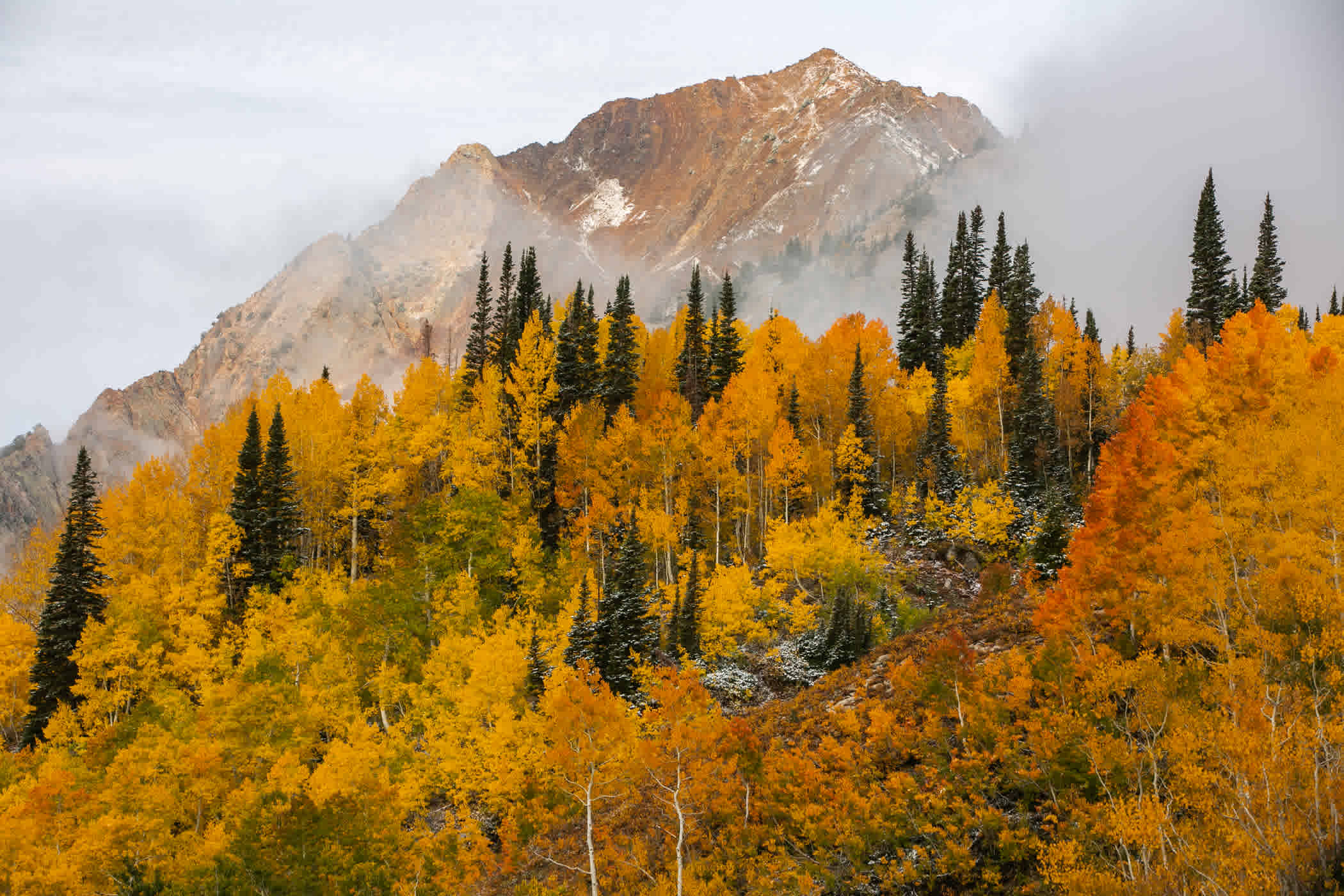 Keep an eye on Alta's Mountain Cams for leaf-peeping and our weather page to catch some snow, fall foliage, or maybe both at the same time, aka Snowliage.
October 1st is an important milestone at Alta Ski Area, marking 50 days until our projected opening day of November 20th, 2021 (conditions permitting, of course). That's 50 days to enjoy the beauty of Alta and getting stoked for winter, all while getting in shape—physically and mentally—for ski season.
Hiking & Trail Running
Alta is an incredible place to spend time on a fall weekend. It's a great time to enjoy the network of trails at Alta. Hiking or running is a great way to get in shape for ski season. New hikers and runners will enjoy the Lower and Upper Albion Meadows trails. Both trails start at Alta's base area 8,500 feet above sea level. The Cecret Lake Interpretive Trail starts a little higher on the mountain and requires a little more effort with the Summer Road closing for the season on October 7th. But Cecret Lake is worth it, a sight to behold any time of year, when it's not completely hidden under 540" of annual snowfall.
More experienced hikers and runners will enjoy the challenge and beauty of Collins Gulch or the Devil's Castle Loop. Across the street from Alta, you can find some great leaf-peeping opportunities in the aspen trees on your way up to Cardiff Pass, Twin Lakes Pass or Catherine's Pass.
View more trail information on our Summer Trail Map >
You may even stumble across some relics of Alta's mining era. Long before Alta became home to a ski area in 1938, the Town of Alta was a booming silver mining town with seasonal populations in the tens of thousands. In fact, Alta's first ski lift—the fifth ski lift in the world at the time—was originally constructed using parts of an old aerial mining tram. Some of the abandoned mining equipment can still be found near the mine tailings and abandoned mines of Little Cottonwood Canyon.
Learn more about Alta's mining history >
Keep an eye out for wildlife on the trails and make sure to layer appropriately as warm days turn cold quickly when the sun goes down or when fall weather rolls through Little Cottonwood Canyon.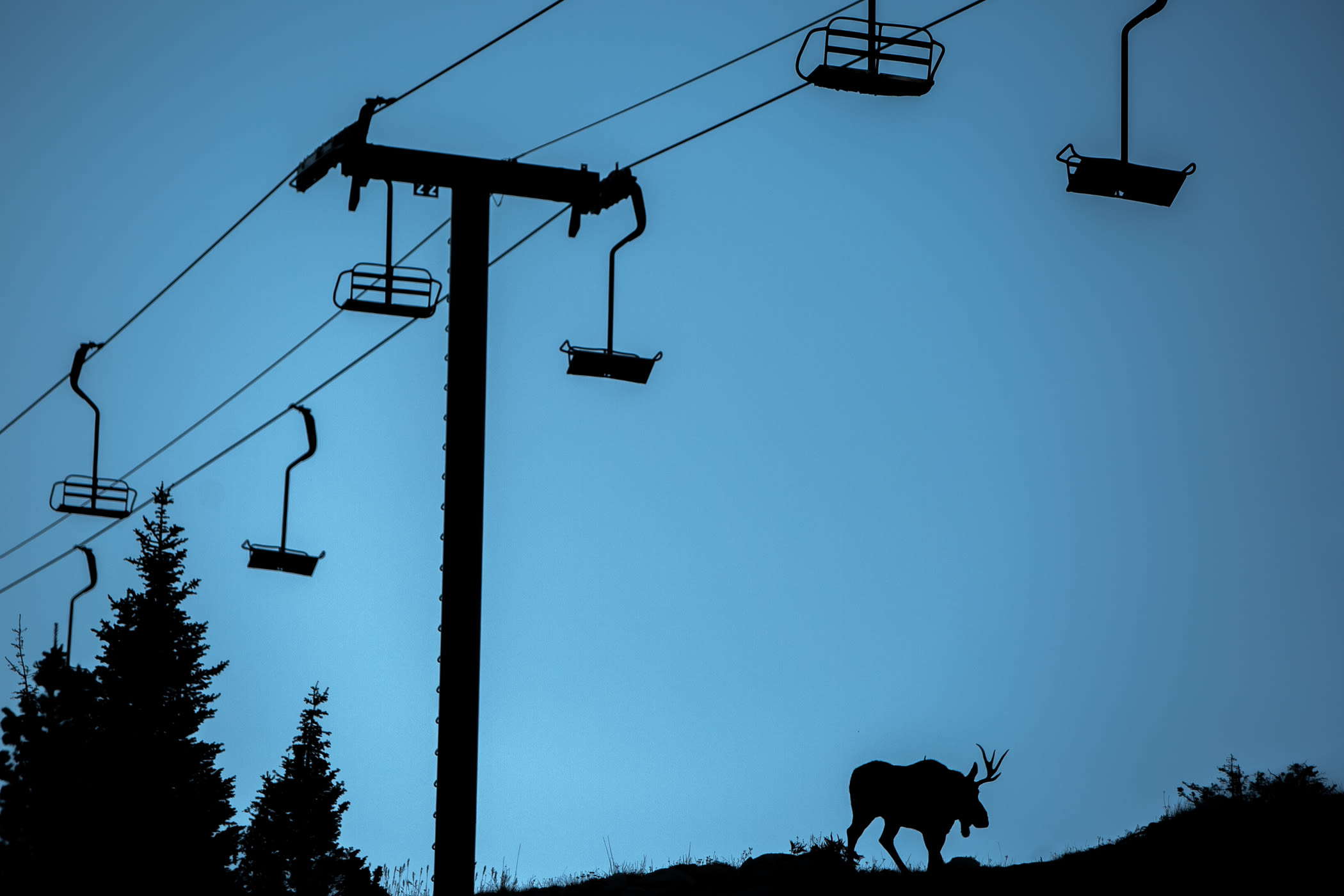 Additional Hiking & Trail Running resources:
Explore Alta's Finer Side at the Snowpine Lodge
After you've worn yourself out on the trails, why not nourish your body—and soul—with a day at the Snowpine Lodge? Unlike other lodges at Alta, the Snowpine stays open in the fall, offering a warm meal, refreshing cocktail, or a well-earned day at the spa. Finish your fall hiking and refuel with food and drink at the Snowpine. The Gulch Pub and Swen's Restaurant are open daily this fall.
The Stillwell Spa at the Snowpine is an incredible place to enjoy the hot tubs and heated pool as you watch the leaves change colors. Treat your body and mind with a massage or yoga class. Make a weekend of it. The Snowpine is the perfect place to book a fall weekend staycation.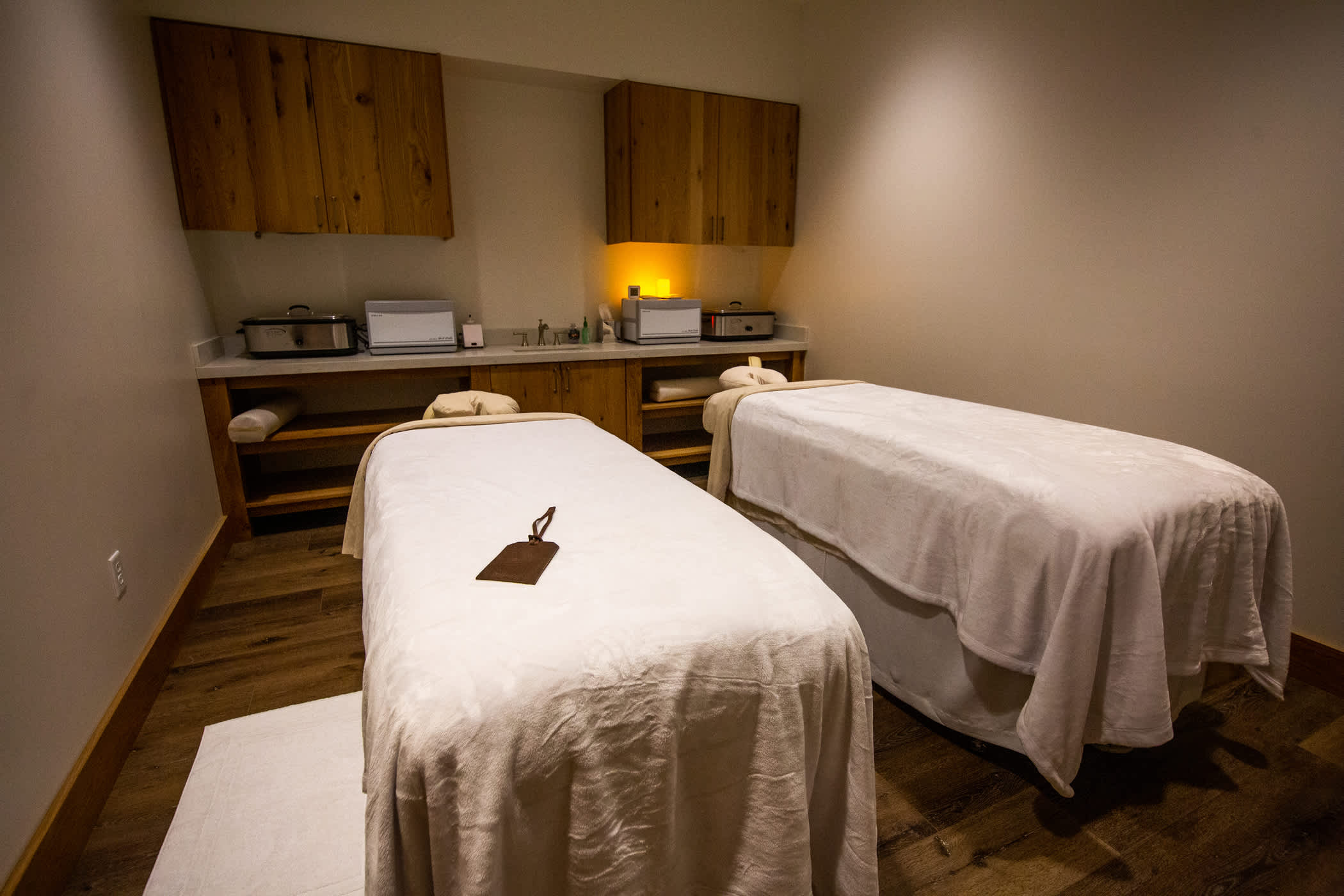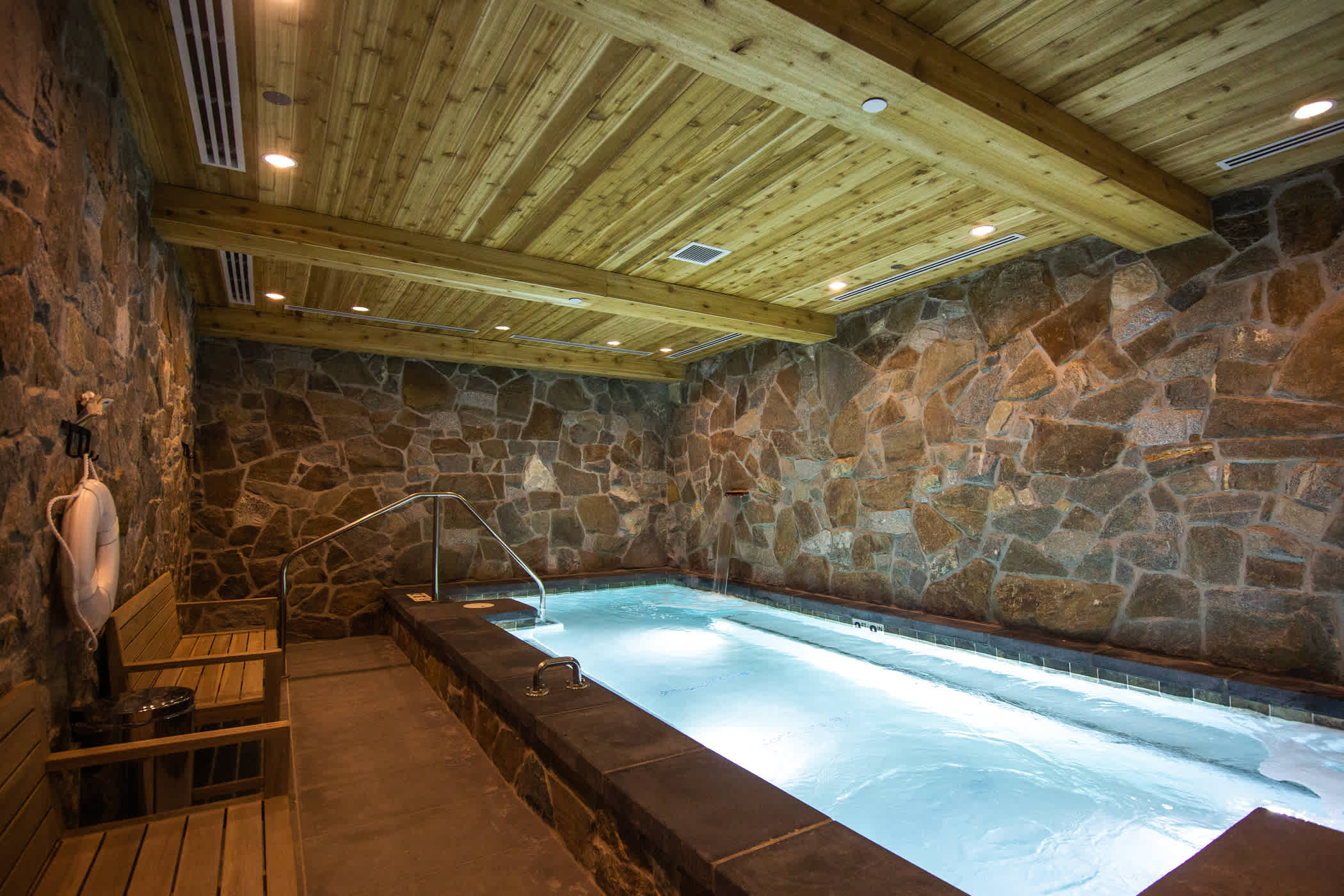 Can't make it this fall? The Snowpine Lodge is offering an early booking bonus promotion for the 2021-22 ski season. Book between now and November 20th and save up to 30% off the best available rates for travel between November 20th, 2021 and April 24th, 2022.
Learn more about the Snowpine Lodge >
Gear Up for Winter at the Alta Ski Shop
The newly remodeled Alta Ski Shop - Abion is now open Monday through Thursday from 9am-4pm.
Be the first to snag some of this year's hottest new ski gear. Or pick up some Alta-branded swag for yourself or the kids. It's a great time of year to score some deals on last year's demo skis and closeout items from past seasons.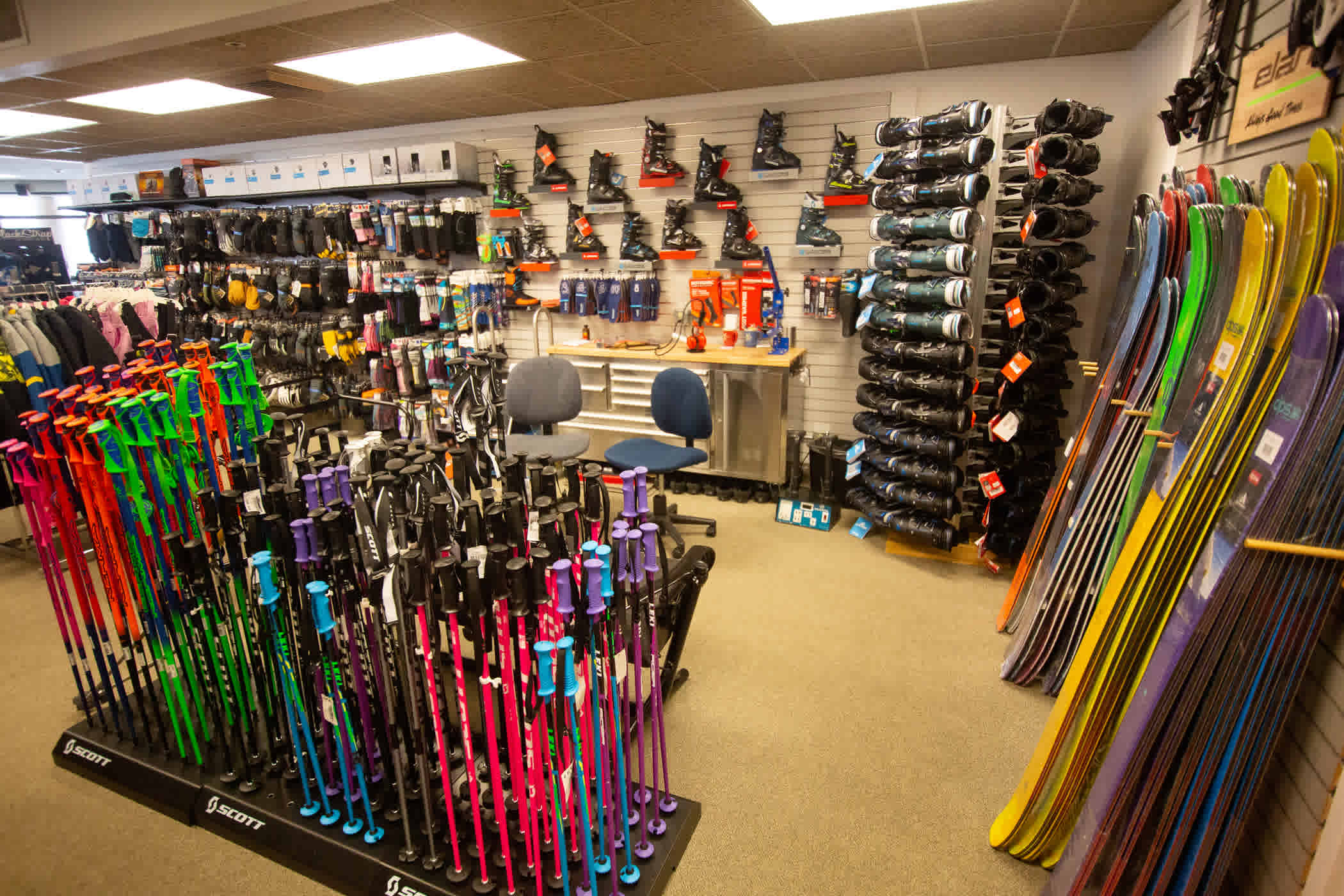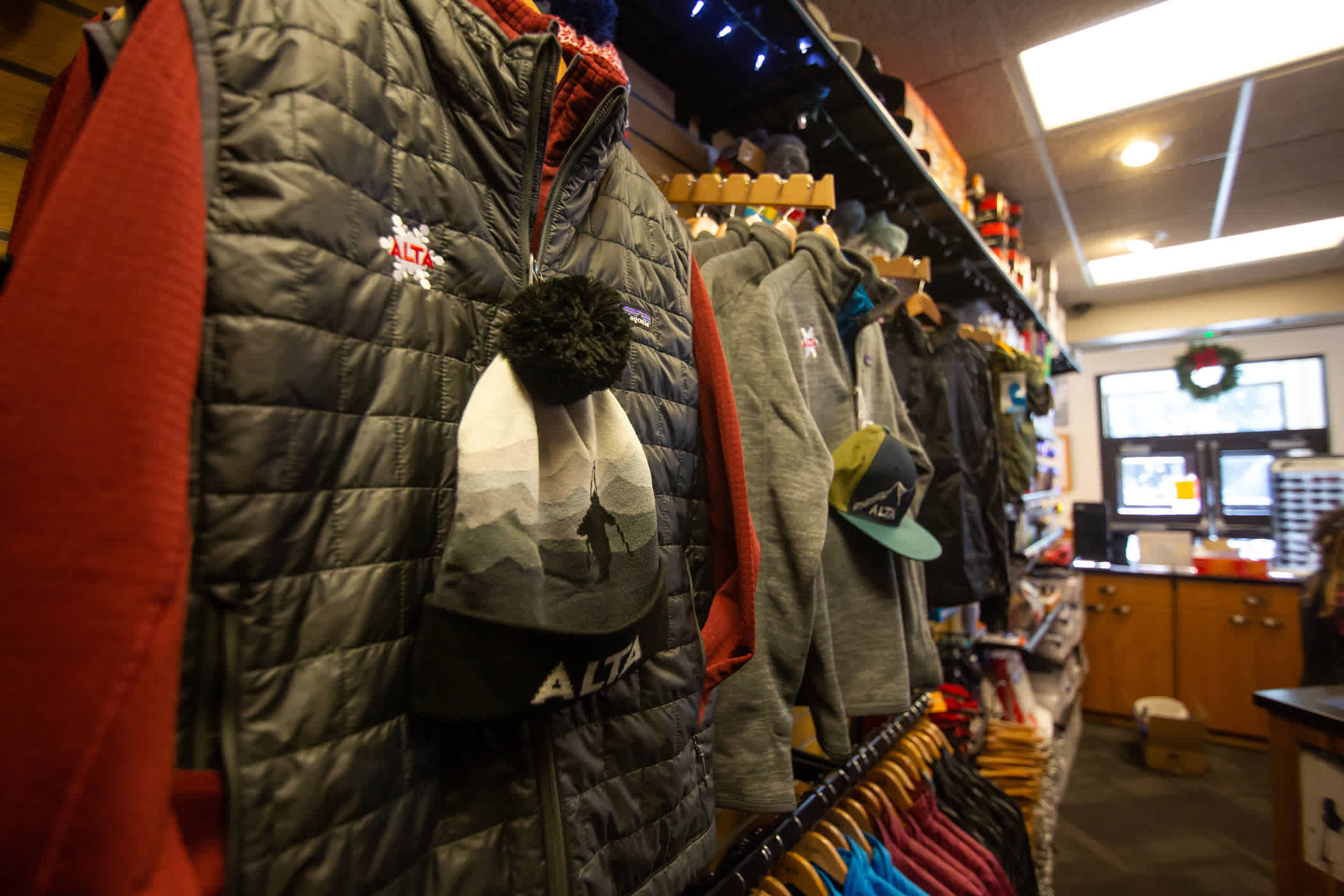 Fall is a great time to bring in your old gear for a little tune-up. The Alta Ski Shop will be happy to tune your skis, do some boot fitting or replace some gear in preparation for the upcoming ski season. Alta season passholders receive 20% off ski rentals and tuning services at Alta Ski Shop.
Learn more about the Alta Ski Shop - Albion >
Can't make it to Alta? The online Alta Gear Store has you covered >
Pick Up Your Alta Season Pass
The Skier Services office is open Monday-Thursday from 8am-4:30pm in October. If you didn't reload last year's pass online, swing by the Skier Services building in the Wildcat base area to pick up your Alta Season Pass.
Beat the rush before opening day and ski direct-to-lift on Opening Day, after all, it's only 50 days away.
Reload your Alta Season Pass online >
Get involved in the Alta Community
Alta Community Enrichment has plenty of great community events this fall. Join a free yoga class, enroll in a mindfulness course or take an art class with Alta's favorite community-centered non-profit.
Stay tuned for ACE's Welcome To Winter event later this fall. This annual event is one of the best nights of the preseason as the Alta community comes together to mingle, roast some s'mores and share the stoke for the upcoming season.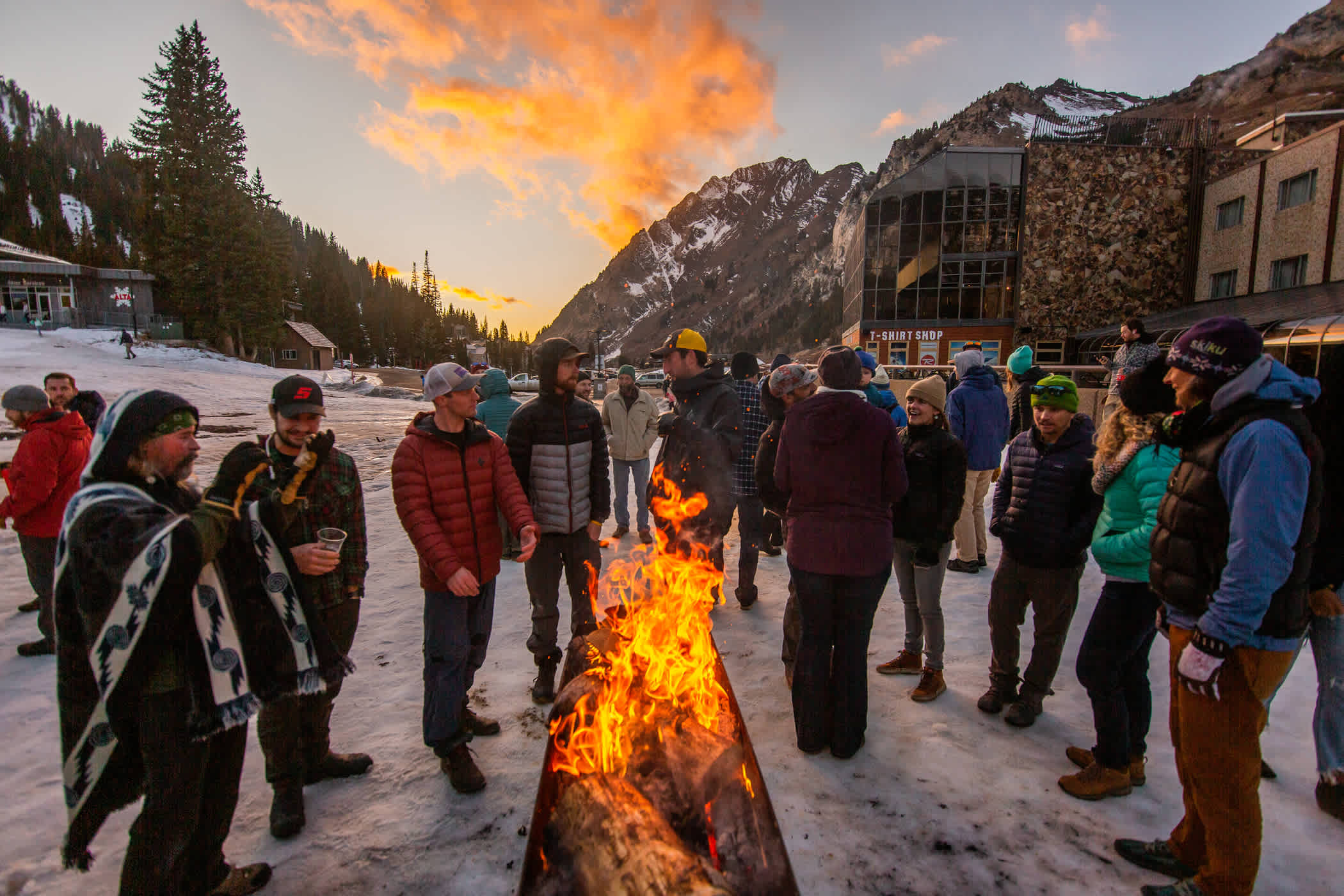 Check out the Alta Community Enrichment Events Calendar >
Get Stoked for Winter
If you live in the area, there are plenty of ski movie premieres to get stoked for the upcoming season. You may recognize a few familiar faces in these ski flicks as Alta's athlete team is always well-represented on the big screen.
Here are a few upcoming ski movie premieres in the SLC area:
Wednesday, November 16th at 6pm – Iz La Motte and Alta Ski Area present Fuel at Lone Pine Gear Exchange in SLC
Thursday, November 18th - Alta Community Enrichment presents PowTown Revival Film Tour at Our Lady of the Snows
Boots Over Brim featuring Amie Engerbretson
Hallways featuring Todd Ligare
Wildcard featuring Thayne Rich
Finding Fury featuring Sam Cohen
If you can't make it to one of these premieres (or if you do and still want more stoke!), check out Alta Ski Area and Sweetgrass Production's award-winning Steeped In Tradition video series. If you're new to Alta, our Alta 101 video series is a great place to learn more about our unique mountain culture.
Steeped In Tradition | Alta.com >
Stay Tuned to Alta.com for all of the Lastest
We will continue to update Alta.com with important information for the upcoming season, including COVID-19 guidelines, Parking Reservations and more. As always, we will continue to add winter stewardship, environmental education and other activities to our Events Calendar.
See you in

50 40 30 25

12 days!