Jobs
At Alta
the best winter
of your life
Join a team that values both working and playing in The Greatest Snow on Earth.
At this time, we have a full crew.
Check back for job listings in the future!
Find out what it's like to be a member of the Alta family.
Learn More
Information and resources about employee housing or transportation options.
Learn More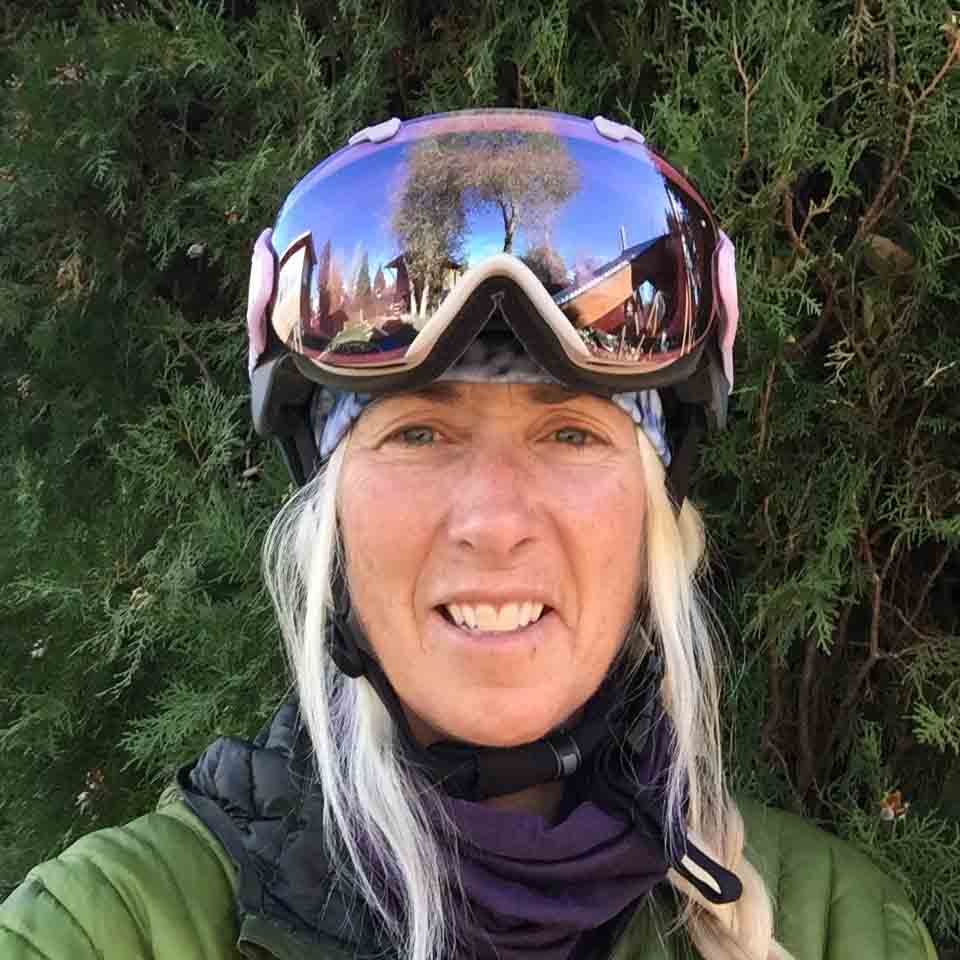 Connie Knab
Ski School Instructor
It's amazing to work with a dedicated group of people who share the love and respect for the greatness of Alta. At the top of Little Cottonwood Canyon, Alta's dynamic beauty, awesome weather and authentic mountain ski experience is what draws me to Alta year after year. I have been a full-time ski instructor for the Alf Engen Ski School since 1998 and work the summer season as an Alta Summer Host.
Mel Tatton
Front Office Manager
I have been a part of this incredible team since 2006. Working in the front office, I have had the honor to welcome so many people from all over the world to experience the "Magic of Alta." Alta encourages an active lifestyle…we work hard, we play (ski) hard. Alta is such a wonderful place—from the people I get to work with to the romantic alpenglow at the end of our day.
I've been coming to Alta to ski since high school and instantly fell in love with the mountains and community. Ever since that first trip, I wanted to do anything I could to spend every day up at Alta. In 2019 when I graduated from college, I was able to make that dream come true. This will be my third winter working at Alta and I love every second of it! Between the smiles on people's faces and the skiing, it's hard to beat. Once you spend one winter here you'll never want to leave that "Alta Magic".
Yes, under Open Posistions, you can choose between Mountain Ops, Food and Drink, Full-time, Part-Time, Indoor or Outdoor.
Qualified candidates will be called or emailed if selected for an interview. Please note that it may take several days for a manager to contact you as they have different schedules, hiring needs, etc. If you are not contacted within one week, please contact jobs@alta.com.
The position you may be interested in may not be hiring at the time of your application submission. Please choose another job listed or contact us at jobs@alta.com for more information about other open positions.
Limited housing is offered for certain jobs in certain departments. If housing is an option, it will be listed in the job description.
Yes, all applicants need to be 18 years of age or older (21 years of age or older if applying for ski patrol) and legally authorized to work in the United States (verification is required at time of hire).
Please check for summer and year-round positions on the website. Some jobs may not be posted until the Spring.
Please contact jobs@alta.com. We would love to talk to you about our open positions and what it's like to be a member of the Alta family.
We do all of our hiring through alta.com. Click here for an application. You will have the opportunity to choose three different jobs. Please choose what fits your skillset and interest.
If you do not have professional experience teaching skiing, you can apply to be a Ski School Apprentice with the world-renown Alf Engen Ski School. You will be able to gain professional experience with the option to pursue PSIA level 1 certification.
While we are a skier-only mountain, we would love for you to try skiing and offer free ski lessons to our employees.
The holidays are busy days at Alta. We expect employees to be available to work during all holidays.
It takes a village of talented people to run a world-class ski destination. As a member of our Alta family, we want your time with us to be fun and rewarding. We hope you enjoy these perks!
- Free skiing at Alta with your employee ID.
- Your spouse and legal dependents are eligible to purchase ski cards at a very reasonable cost.
- Your employee ID allows you free use of Utah Transit Authority (UTA) ski buses.
- Employees are eligible to participate in our UTA Rideshare Vans.
- Employees are eligible for free class lessons and available workshops.
- Your spouse and legal dependents are eligible to purchase ski school lessons, workshops and programs at discounted prices.
- Alta ticket coupons for friends and family are available for qualifying employees.
- You and your family (with dependent ski cards) will receive 40% discounts at Alta restaurants.
- Employees receive 30% discounts at Alta Ski Shops and two free binding checks.
- Qualifying employees are eligible to receive 50% off day passes at Mountain Collective Resorts and Ikon resorts.
- Qualifying employees are eligible for one Snowbird day pass per week.
- Employees are eligible for industry discounts via ExpertVoice.
- Affordable medical, dental, vision and life insurance are available to qualifying employees.
- 401(k) available to qualifying employees.
*Currently, our intent is to provide employee benefits and perks as we have in the past. COVID-19 and following local, state and federal guidelines may impact the ability to provide certain products or services for the 2020-21 Winter Season.