YOU CAN'T CURE A POWDERHOUND.
Update: July 5th, 2022:
Happy 105th birthday, George!
While he wasn't able to ski Alta this season, we were fortunate to call George and wish him a happy 105th birthday at his home in California. He recalled skiing Snowbird on his 100th birthday, saying "Isn't it amazing! Five years ago, it seemed like just the other day."
Update: July 5th, 2021:
Due to the pandemic, George was not able to make his annual trip to enjoy Alta's timeless powder snow, but he still made a few turns at Sugarbowl Ski Resort in California.
George got off the lift and his first words were: "Where can we find some powder?" He's addicted. It's in his DNA. He's hard-wired to seek powder. Even a little patch of powder will do. A week-old patch of sun-kissed snow is just fine. Any kind of fluff is perfect. He launches into it and makes rhythmic turn after turn.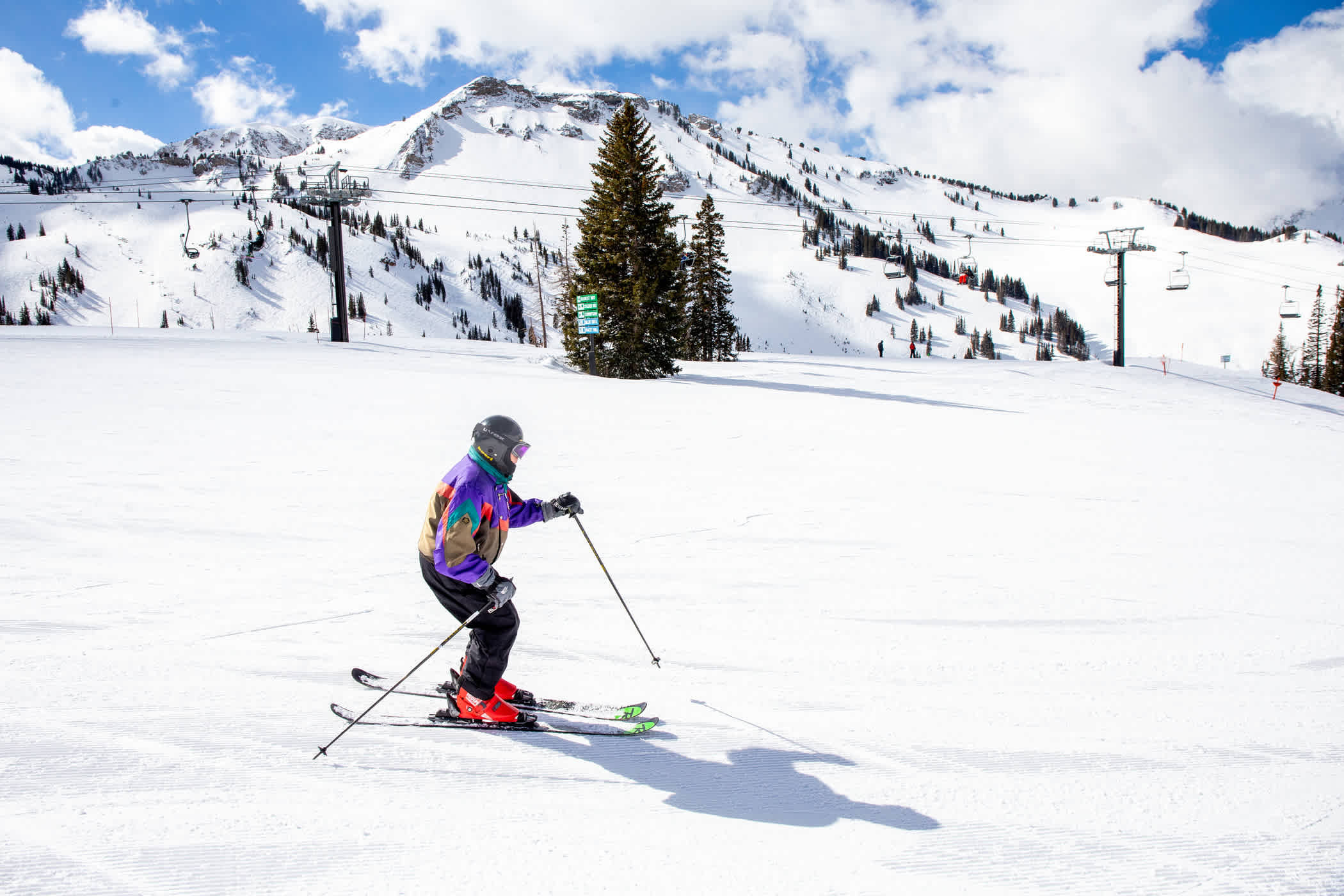 He's 102! He skis like he was born to ski. But it wasn't all that easy.
When he was a toddler his parents fled from the Russian Revolution eventually arriving in the United States. As a young man, he worked as a miner in California for 50 cents an hour. He graduated with honors from Stanford University, served in WWII, entered the steel industry and rose to be president and COO of Kaiser Steel—the foremost producer of steel for the shipbuilding industry.
Along the way, he learned to ski at Alta, taking lessons from legendary Alf Engen, Junior Bounous and the founder of release bindings, Earl Miller. Miller staged falls to demonstrate how well his bindings released. But when George crashed, Miller claimed he'd never seen such spectacular falls.
At 102, George still skis with glee and thrives on powder.
He's the role model for a vigorous life, and he's an inspiration. He doles out wisdom slopeside.
"Age is just a number. Don't let it hold you back," he says. "Always be kind to others" and "Never give up."
When lunchtime came and everyone went into Alf's Restaurant, George did not sit down for lunch like everyone else. He became the Master of Ceremonies going from table to table, introducing his friends to skiers he did not know. He was somehow passing the torch. Passing on the legacy of his love of life and his love for skiing.
Then finally, it was back to the slopes so George could ski just one more run in powder.
Additional stories about George Jedenoff, Alta's 102-Year-Old Powderhound: