Lloyd Johnson's love for Alta has now been passed on to three generations of the Johnson family.
Video: Louis Aravelo
Lloyd Johnson moved to Utah for work in 1973, having never skied before. One Sunday, after an Alta church service, a friend convinced him to give skiing a shot. A few moments later, Lloyd was on the hill learning to snowplow. And now almost five decades later, Lloyd can be still be found at Alta, ripping beautiful tele-turns at the age of 87 years young. He even authored a book documenting his Alta story, The Perfect Turn - Alta and My Ski Experience.
Lloyd's son, Russell, was a sous-chef at the Rustler Lodge in the 1980s. He learned to telemark on a dare, when a co-worker challenged him to compete in Alta's Groundhog Day Race on tele skis. He did, and that feeling of making a telemark turn stuck around.
Lloyd's love for telemark skiing at Alta has now been passed on to three generations of the Johnson family.
Lloyd Johnson's grandson, Taylor, is now a competitive telemark skier and Alta athlete. Taylor still pays tribute to his grandfather, starting each ski day with a Proper Warm-Up—a ride up Wildcat lift followed by a hike up the Baldy Shoulder. His grandfather, Lloyd, found this to be the perfect way to get the body, and soul, ready for a day of skiing. Taylor carries on this tradition, often kicking off each ski day with at least one Proper Warm-up.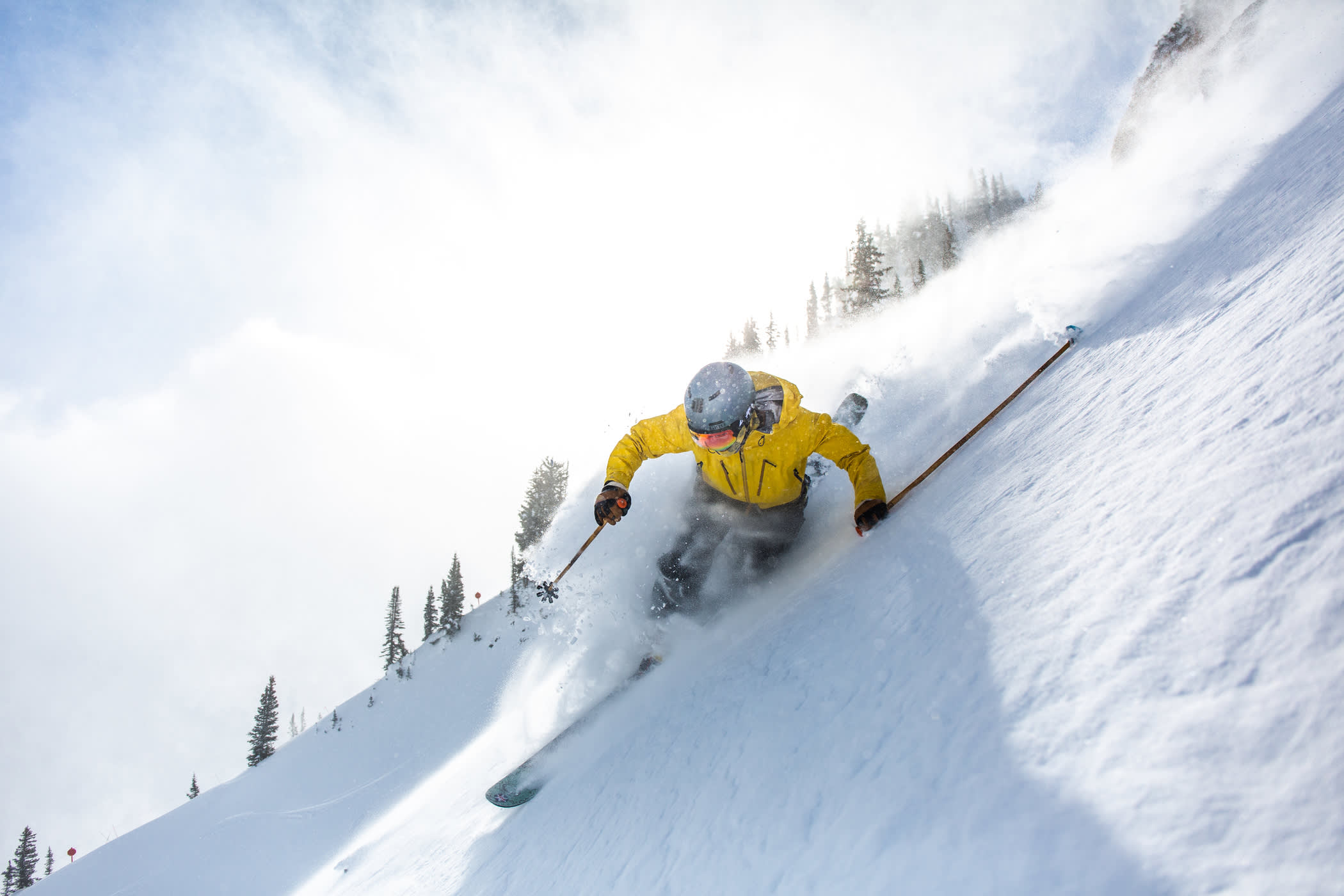 Everyone in the family was raised as Alta skiers, all but one carrying on the telemark tradition. Alta has become home for the Johnsons living locally, but also a home-away-from-home for those living out-of-state. Extended family will regularly spend Thanksgiving, Christmas and Spring Break vacationing at Alta, skiing with the rest of the Johnson family.
Thank you, Lloyd, for sharing your story with us. Thank you also to Louis Arevalo for putting together such a wonderful video.