With the holidays approaching and the forecast looking less than ideal, we needed some help from the snow Gods. 46" of Alta Magic later ...
Alta's season started with a drier than normal November. A bleak forecast quickly turned the slow start around and Alta kicked off its 81st season with 100" of snow by the start of December. Alta Magic at its finest. After a few days of blue skies and sun that allowed the locals to extricate their vehicles, eyes started turning towards the upcoming holiday season.
Forecast models were again looking less than promising heading into Christmas and the new year. The busy holiday week looked to be high and dry and a White Christmas was in jeopardy. As you can tell from Open Snow's Utah Snow Stoke Meter from December 19th, stoke was Medium.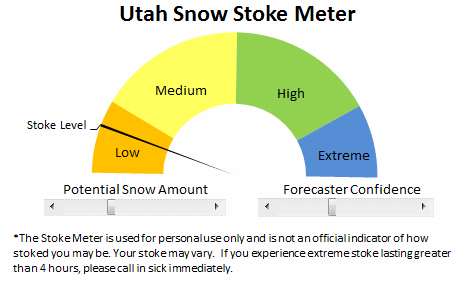 Cue the Alta Magic. A series of weak-to-moderate storms found their way to the top of Little Cottonwood, occasionally getting stuck in a holding pattern while dropping late-December low-density elf dust. Each weak wave seemed to outperform the forecast. Call it lake effect. Call it orographic lift. We just call it Alta Magic.
Between Winter Solstice and New Year's Day, Alta saw almost four feet of snow. The cold weather and short days kept the snow quality pristine in between storms. From sunny day groomers to off-piste storm skiing, it was hard to find a bad turn even when factoring in the additional tracks from holiday visitors.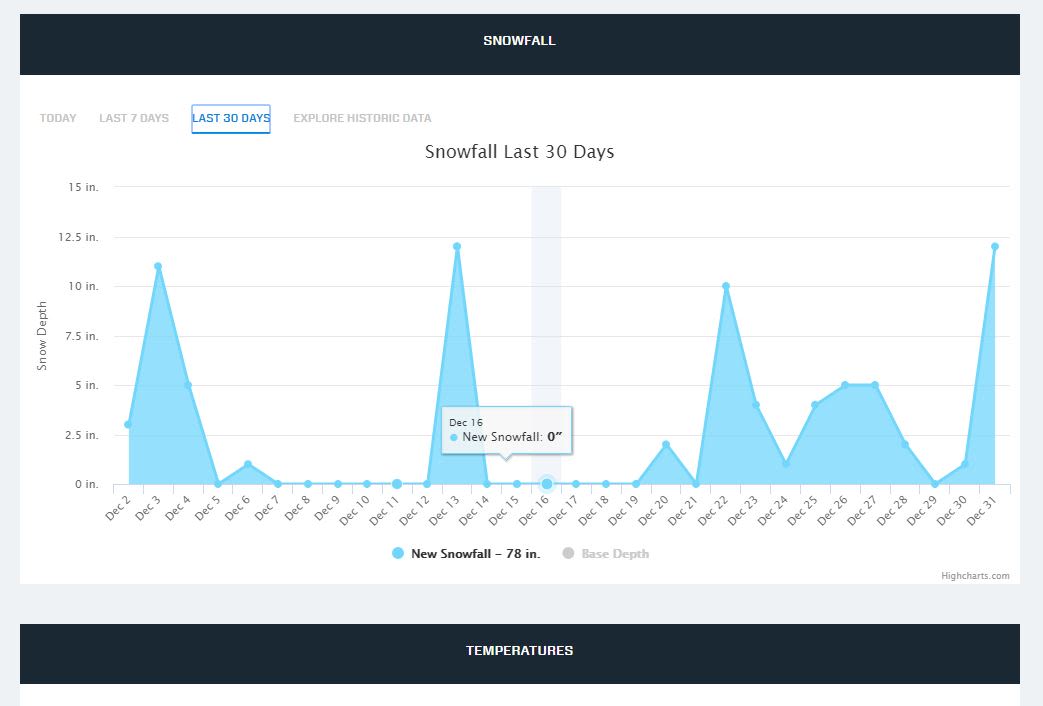 46" in 10 days. Chart via SkiUtah.com
Alta is currently operating all six major lifts, with 95-100% of terrain open on any given day. Mount Baldy opened this week for the first time this season. Approaching a quarter mark of the 2018-19 ski season, Alta has seen 167" of snow leading to a base of five feet.
After a clear and cold first week of January, the weather pattern should turn active again by the end of the weekend. Let's see what a little Alta Magic can do this time.
Take a look at some of physical evidence of Alta Magic.