A deep Dive into a deep year.
Unfortunately, it's that time of year again. The lifts have stopped spinning and the flakes have stopped falling (well not really, but we stopped counting them). The Alta ski season concluded on April 26th with a (rare-for-this-season) bluebird spring day. We've spent the past month digging out, thawing out, and adjusting to life without skiing. Now is the perfect time to reflect on the 2018-19 ski season—and what a season it was!
Alta's opening day was all the way back on November 23rd, 2018. 153 ski days later, Alta concluded one of the busiest seasons on record. The main reason was the snow. So. Much. Snow.
Speaking of snow, let's dive into some jaw-dropping snowfall stats from this past season. Between October 1 and April 30th, Alta recorded 626" of snow at the Collins Mid-Mountain Study Plot. That's 52.17 feet! The same height as Utah's famous Delicate Arch, the one on the Utah license plate.
With a 38-year average of 545 inches of snowfall, that's exactly 81" of snow above average for our 81st season. Thanks, Ullr and Alf Engen.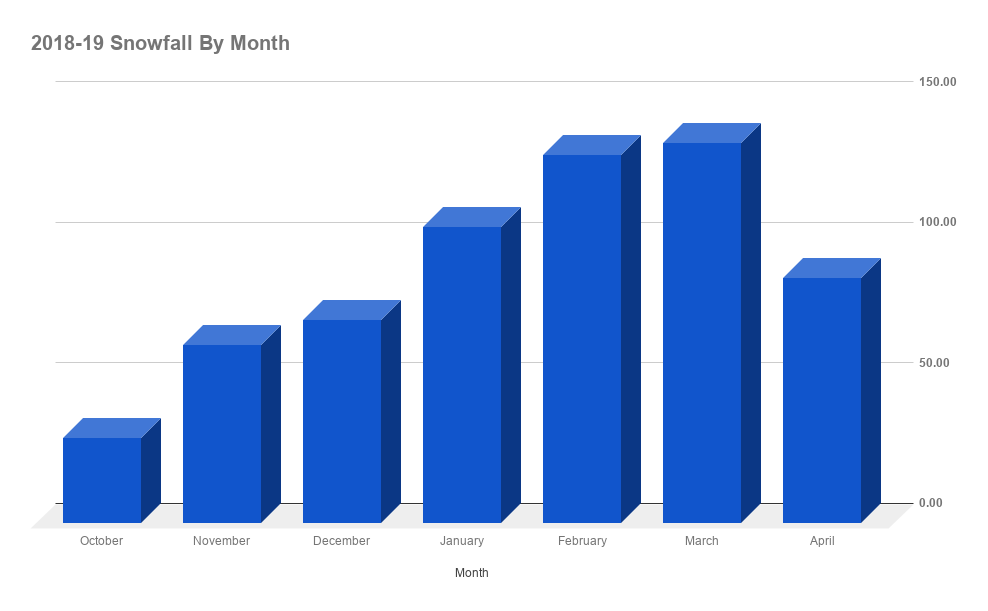 The season started strong out of the gates, surpassing 100" of snow on December 2nd. The snow gods continued to deliver just in time for the holiday season. A Christmas Miracle storm delivered four feet of snow between the Winter Solstice and Christmas Day, putting the snowpack in a great position to end 2018.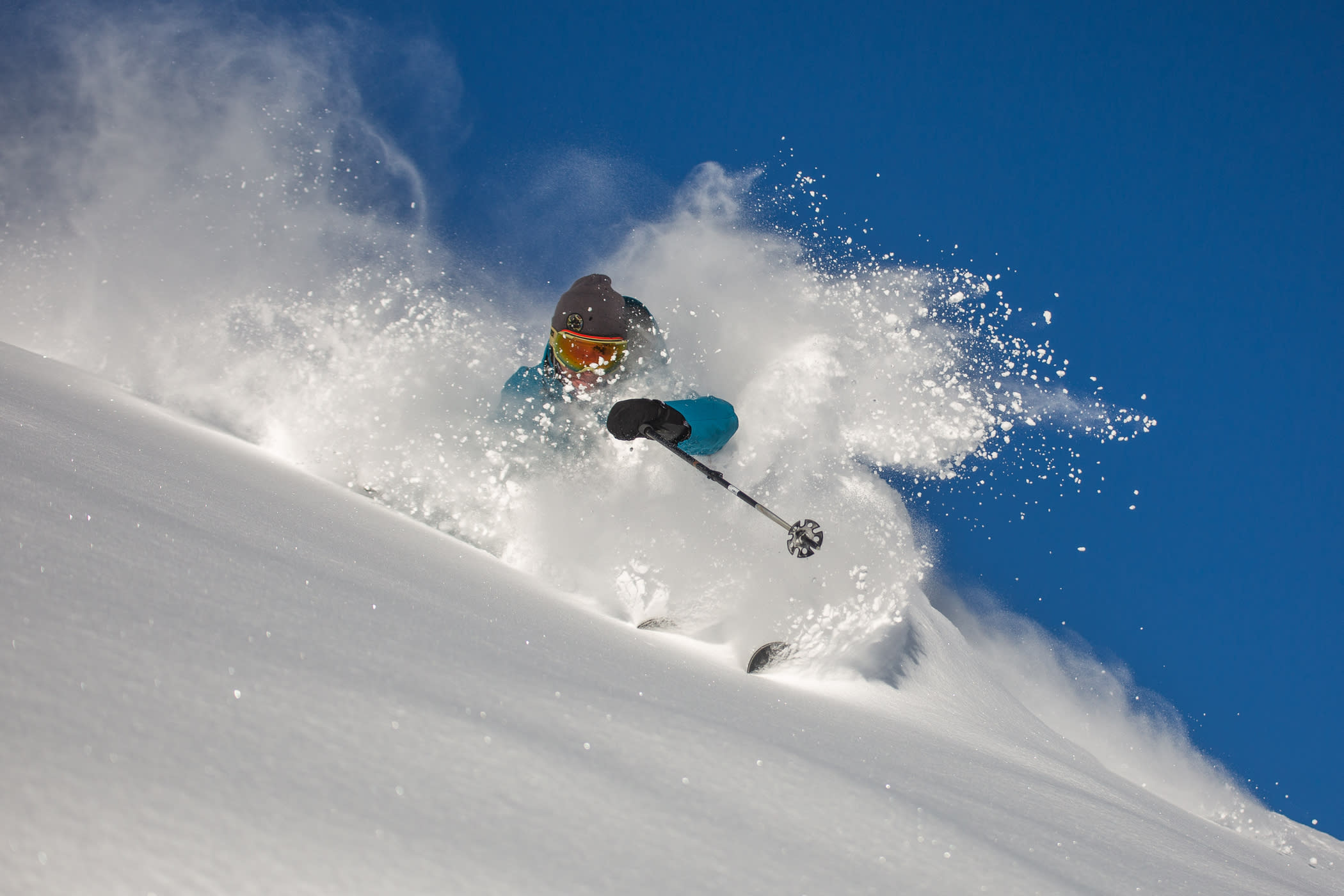 Dash Longe dives into a bluebird powder day in December | Photo: Rocko Menzyk
The new year started with a bang and didn't let up. January saw 105.5" of snow, including an incredible storm cycle that delivered 7 Feet in 10 Days. Almost two feet of snow fell on MLK Day alone.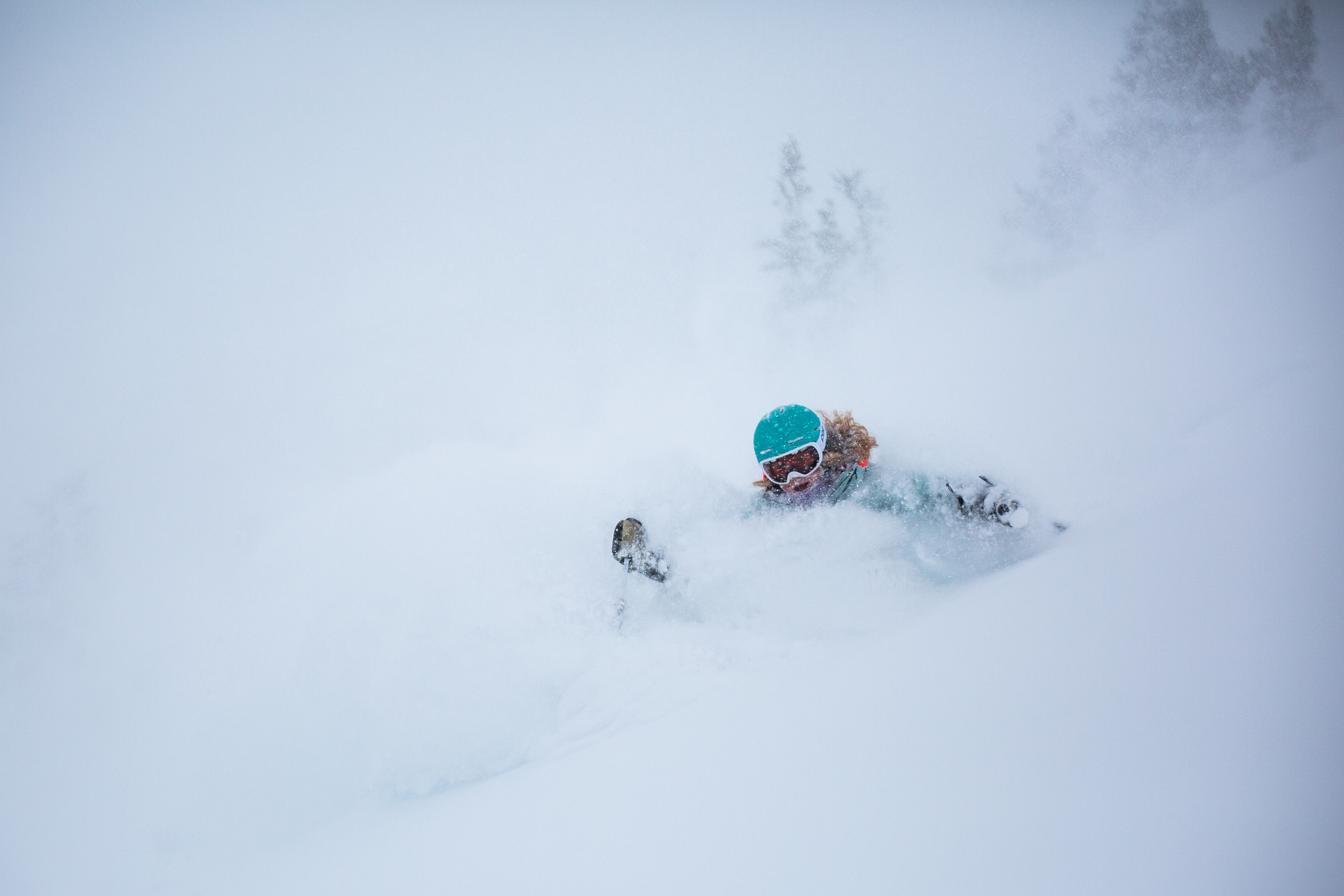 Madison Rose Ostergren emerges from two feet of January powder | Photo: Rocko Menzyk
Fortunately, February brought little reprieve from the snow as 131" fell during the 28 days of February. That's almost five inches of new snow every day! Super Bowl Sunday ushered in a winter storm that dropped 60 Inches in 100 Hours. No contest at all: Alta locals chose powder over the Super Bowl.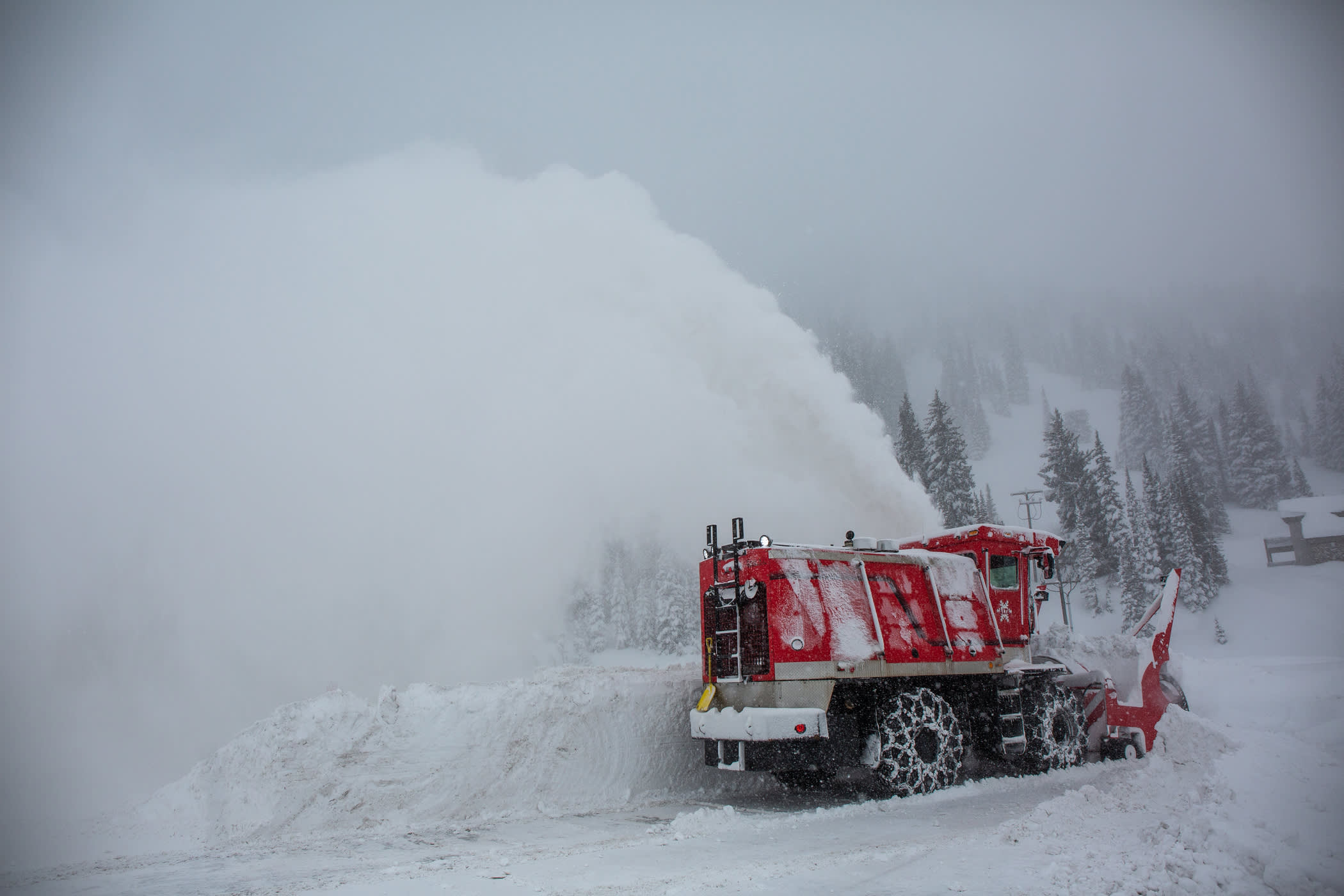 The Kodiak Blower doing its best to keep up with 131" of February snow | Photo: Rocko Menzyk
Believe it or not, the best was yet to come. Alta received 135.5" of new snow in March, the snowiest March in the past decade. Alta recorded at least 100" of snow in each of the first three months of the year—January, February and March. And just for good measure, April added another seven feet of snow, pushing Alta well beyond the 38-year seasonal snowfall average of 545".

Alta GM Mike Maughan buried in 20+ inches of March pow | Photo: Photo-John
The snow hasn't stopped, but Alta's seasonal snowfall is only recorded until the last day of April, bringing the season total to 626" of snow. Thus making the 2018-19 season the second-snowiest in the past decade! It was a good year, to say the least.

Ok, let's geek out on some annual snowfall comparisons in relation to the 626" 2018-19 season.
115% of 38-year snowfall average (545")
131% of 9-year snowfall average (476")
This year helped increase Alta's 39-year average by two inches, from 545" to 547", while also increasing Alta's 9-year average snowfall from 476" to a 10-year average of 491".
Digging a little deeper, we find some extraordinary numbers in regard to the frequency of snowfall.
153 total ski days during the 2018-19 ski season
90 days of at least a trace of new snow = 58.8% of all ski days
80 days of at least an inch of new snow = 52.3% of all ski days
53 days of 3 inches or more of new snow = 34.6% of all ski days
41 days of six inches or more of new snow = 26.8% of all ski days
21 days of 10+ inches of new snow = 13.7% of all ski days*
7 days had 20+ inches of snow of new snow = 4.5% of all ski days
*Statistically speaking, if you were here for one week you would have enjoyed a 10+ inch powder day! One out of every 21 days received 20+ inches in 24 hours.
In other words, it snowed often and it snowed a lot. Don't believe in statistics? Here are some photos to prove it.
May 29, 2019 Update:
It has snowed another 40+ inches in May, one of the wettest Mays in Utah history. Alta is currently approaching almost 700" of snow since October. What a year!