Alta is the choice of a new generation of skiers who want the on-snow experience to be their priority
Alta Ski Area was founded in 1938. Over the last eight decades, the idea of a ski vacation has changed quite a bit. What was once a rustic escape for true believers has become, for at least some resorts, a way to promote luxury accommodations and the latest high-tech amenities. Don't get us wrong: Everyone loves spending time in front of the fireplace after a long day on the mountain. But in the process of focusing on the best of everything, sometimes the skiing itself takes a backseat.
That's where the Alta Ski Area comes in. This 82-year-old skiers-only mountain has stayed true to its roots as the industry has evolved around it, delivering an authentic experience to skiers who return year after year. For millennials waxing nostalgic about old-school resorts their parents grew up with, Alta is the place where you can still find it. And with the motto Come for the Skiing. Stay for the Skiing, you can assure the on-mountain experience will be the focus of your ski trip.
But that's not entirely to say Alta is stuck in the past. It promotes green initiatives and sustainable operations, features unique lodging spaces and has a unique après-ski scene. Of course, you'll find high-speed lifts and the latest in ski technology used to get the most out of the incredible ski terrain, but there are plenty of unique homages to the old school that keeps Alta, Alta.
See for yourself why Alta continues to be an authentic experience for generations of those who love to ski.
1. You'll Find Affordable Public Transportation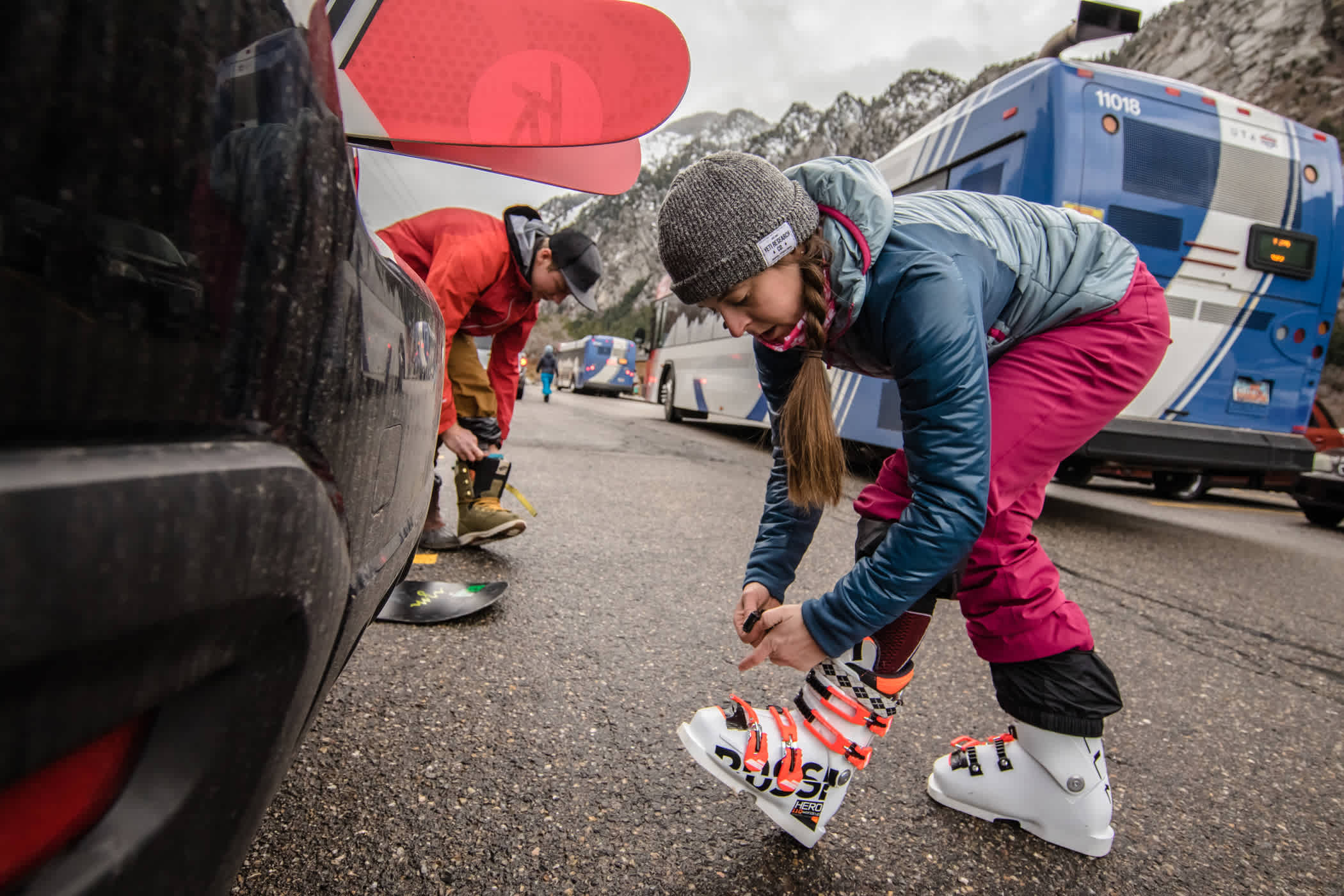 Prefer to skip the hassle of searching for a spot and help save the planet while you're at it? Take the affordable Utah Transit Authority (UTA) Ski Bus from parking lots around the Salt Lake Valley. This is especially wise if you're rolling in a car without 4-wheel-drive or snow tires as Little Cottonwood Canyon is a steep and snowy road. Once at Alta, get around town on the fast, free Town Shuttle that continuously loops around the resort and lodging areas.
2. Unique Lodging Options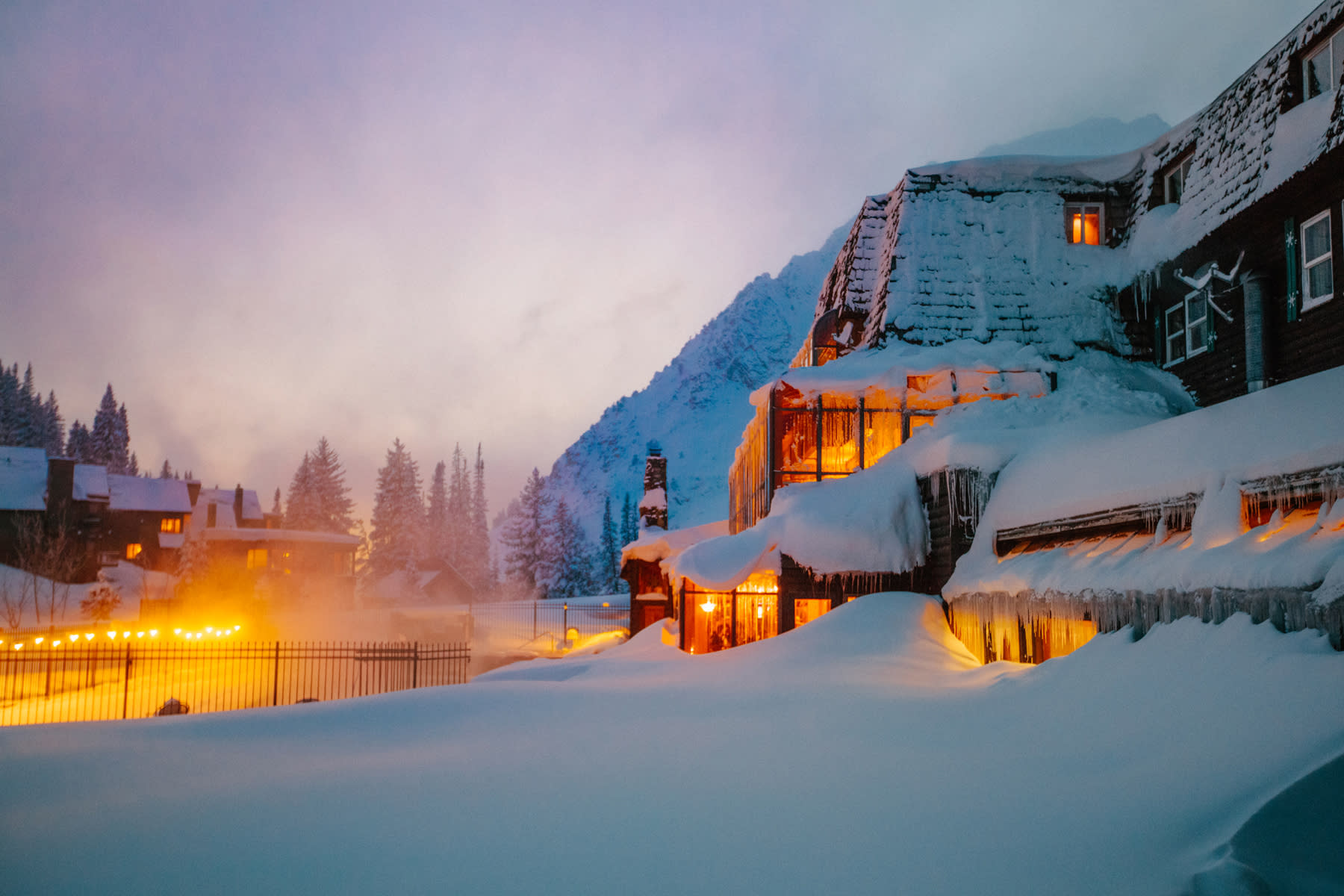 Chain hotels all look the same. From the basic food to the homogenous vibes, the next generation is looking for something different from its ski area stays, and Alta delivers. The Town of Alta is home to quirky, historic hotels like the Alta Lodge, where you can still book affordable bunk rooms and fill up on an included breakfast and dinner each day. For fancier digs, try the newly revitalized Snowpine Lodge. First serving as a general store, a post office, and later an army barracks before opening as Snowpine Lodge in 1938, it now features the ski area's most elegant lodging. The new hotel has 78 luxe rooms, 19 dorm-style rooms for crashing with friends new and old, a gourmet restaurant and bar, a game room, ski lockers, and year-round outdoor swimming pool and spa.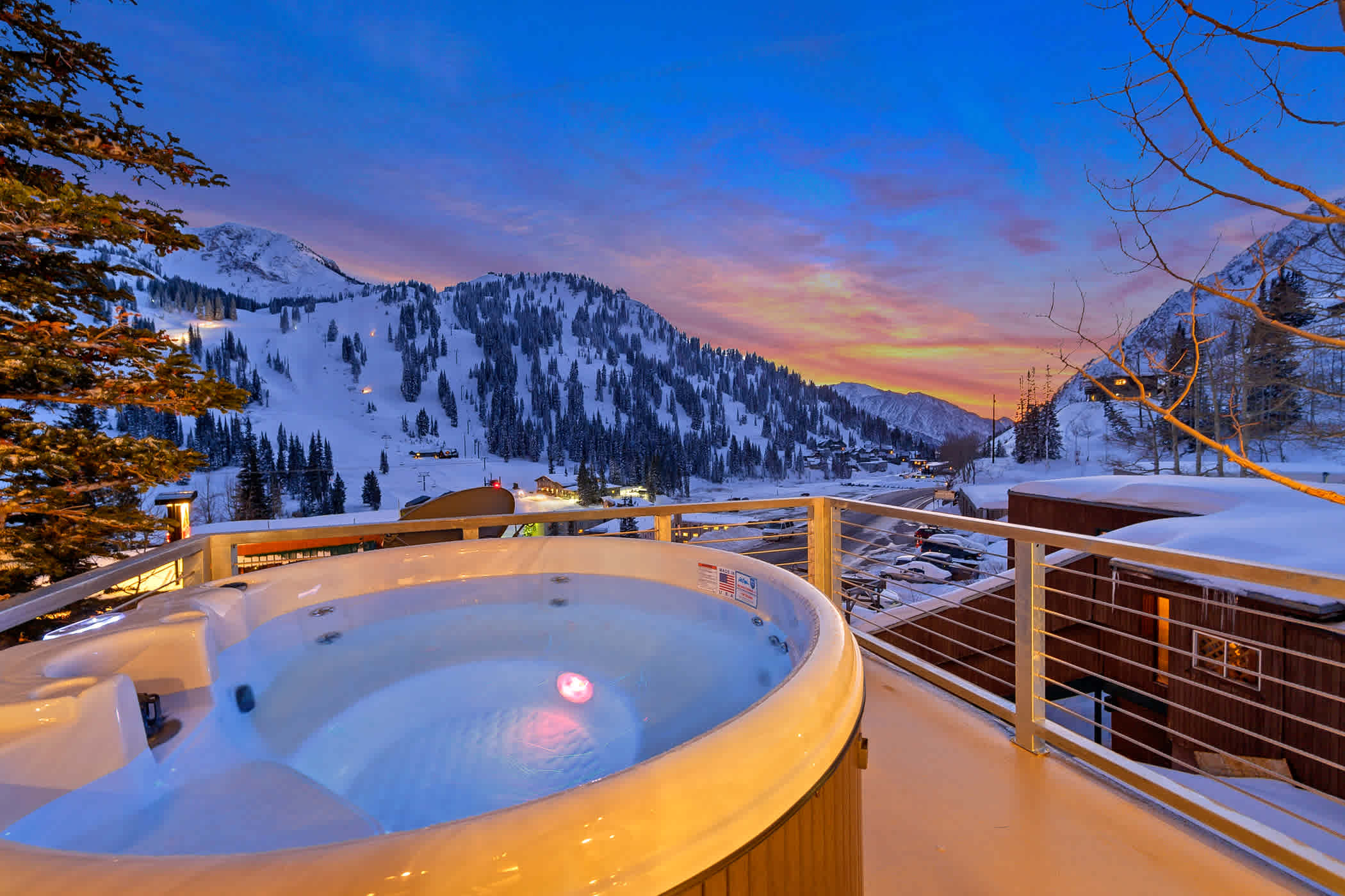 If Airbnb's or condo rentals are your style, Alta has plenty of options, and most are served by Alta's free and convenient Alta Town Shuttle. Running each day from 8:30 a.m. to 5:30 p.m., the continuous loop services the Blackjack Condos, the View, Powder Ridge, Superior Point, the Bypass Road homes, upper and lower Sugarplum Village and the Wildcat Base parking area.
Book Your Alta Lodging Today >
3. Breathtaking Views
With Utah's legendary powder expected to make plenty of reappearances, your Instagram game during your ski trip had better be strong. From face shots to sweeping mountain vistas, the Instagramming opportunities are nearly endless. Epic shooting locations include chairlifts layered with fresh snow, the wide-open Baldy chutes, and Alta's most famous steep shot: Alf's High Rustler (aka High Boy).
4. Best Après-Ski Scene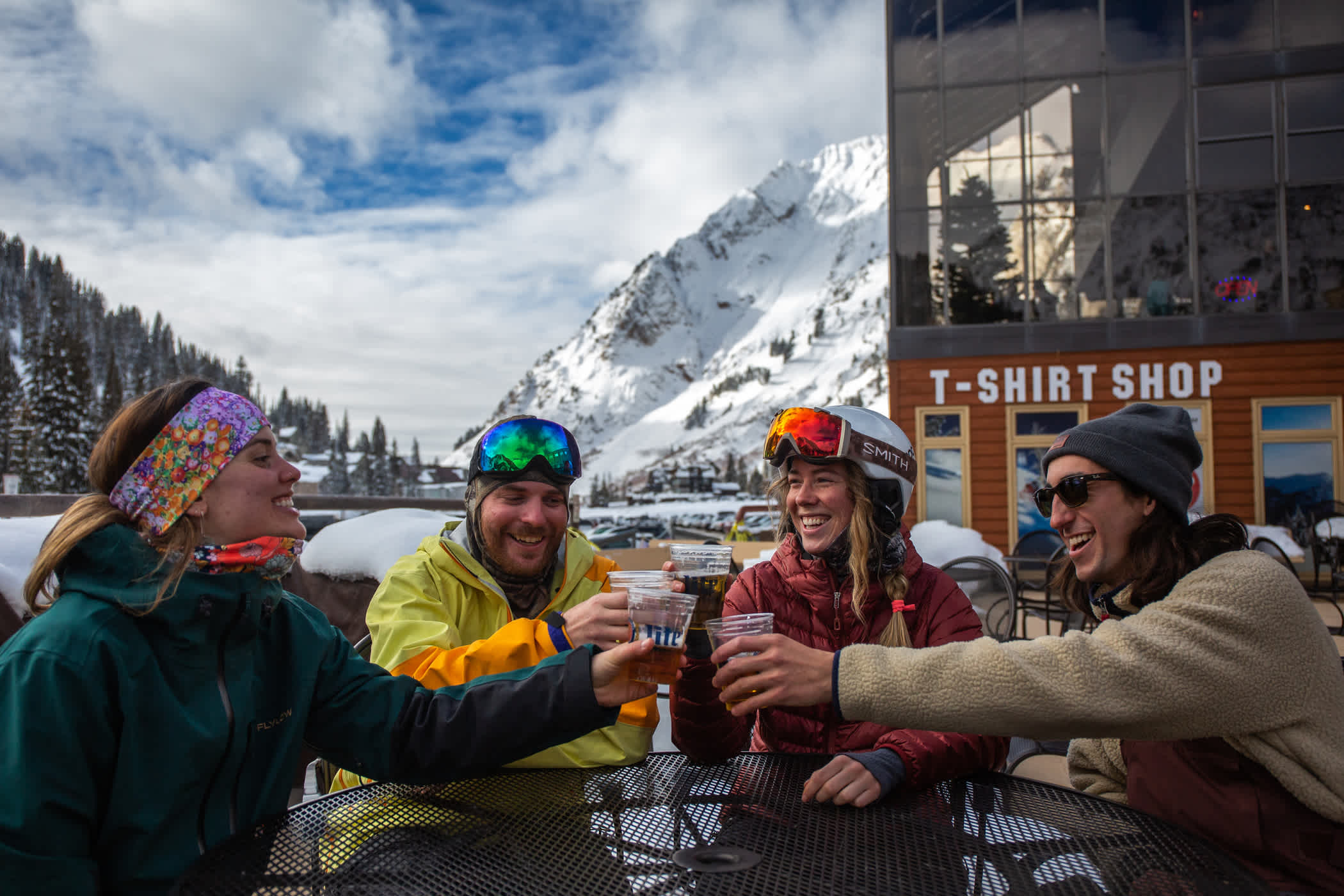 Yes, you can get a drink—and even take part in a shotski—in Utah. The state's strict alcohol regulation reputation precedes it, but new laws allowing for stronger beers (up to 4% from the previous 3.2%) have rid the Beehive State of its so-called "weak beer" once and for all. Find the resort's liveliest après scene at The Peruvian Bar inside the Alta Peruvian Lodge.
Affectionately known as "P Dog" by the locals, the bar features live music and free popcorn along with the local characters you'll find here at the end of every ski day. Grab a local Utah microbrew, or try something fancier like the Gin Fashioned, a pairing of Utah gin with cherry juice, bitters, simple, and sparkling soda. Looking for more substantial eats after skiing? Ski to Goldminer's Saloon for massive pizzas and nachos paired with cold brews. For a classic ski bar feel, visit Sitzmark Club's sunken pit bar, which dates to 1939.
5. Alta's Conservation Initiatives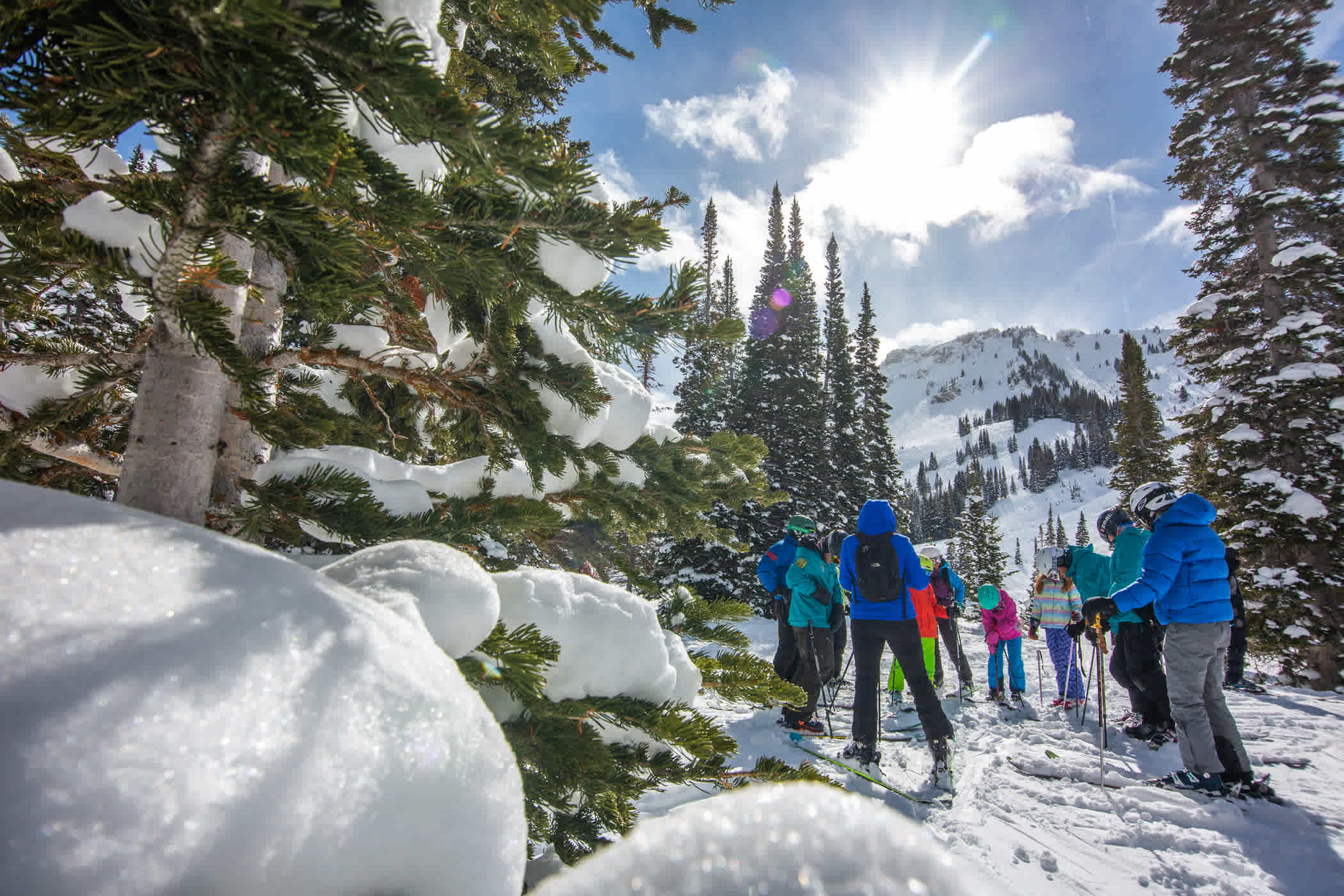 Alta has been a leader in the green ski movement, creating the Alta Environmental Center (AEC) back in 2008. It works in partnership with the ski area to protect and improve Alta's environment while being good stewards of its natural lands. Most importantly, Alta is working to reduce its carbon footprint and emissions by 20 percent from its 2010-11 levels by 2020. Steps include energy-efficient light and appliance upgrades; installation of 98 solar panels; construction of a LEED-certified skier services building; installation of two electric vehicle chargers; wetland restoration by the new Supreme Lift; and treating for invasive plants to allow local vegetation to survive and thrive.
Since food waste is a big problem at ski resorts, Alta was proud to launch its food waste compost pilot project, which collects all food waste from Alta's dining facilities and separate food waste from landfill garbage. The food waste goes to a digester in North Salt Lake to be broken down, and the materials become nutrient-rich fertilizer used to grow crops.
Learn more about the Alta Environmental Center >
6. My Ski History Program
Like to nerd out on your ski stats? Save your smartphone battery life and let Alta do the tracking with its My Ski History program. Just enter your Web ID on the website (found on your pass) to see how many vertical feet and lifts you skied during the day or your whole ski trip.
7. Excellent Ski Terrain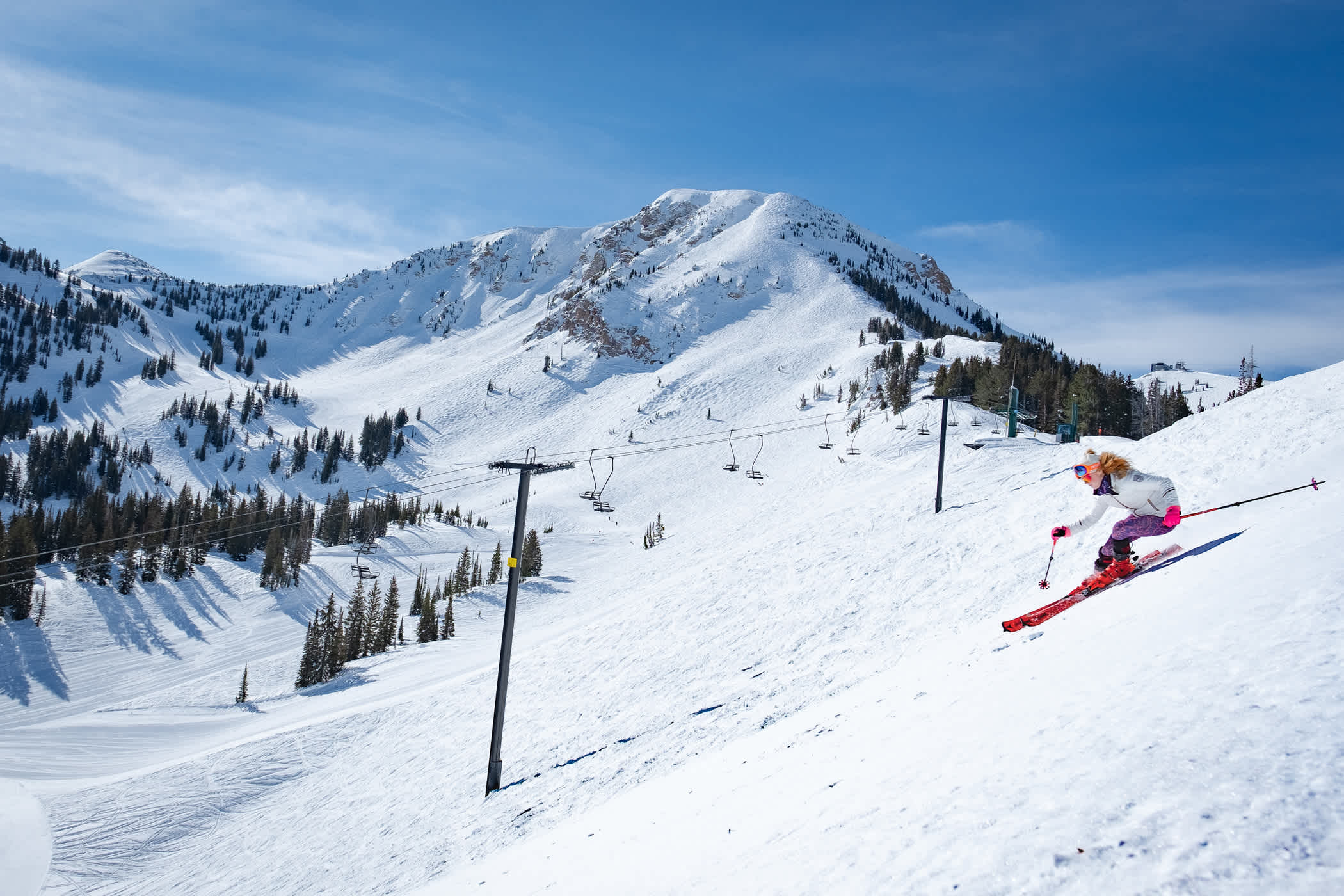 All its history, photo ops, and unique lodges aside, people come to Alta year after year for one reason: the skiing. It's one epic skier's mountain, and one of the last skier-only resorts in America. Its slogan, Come for the Skiing. Stay for the Skiing, couldn't be more appropriate, especially when you know what terrain to hit.
Experts favor steep and deeps like Gunsight or tree-skiing lines like Westward Ho. The iconic Baldy Chutes don't open all that often, but if you're there for a rope drop, and game for a thirty-minute hike at 11,000 feet, you're guaranteed one of the most memorable runs of your life.
Beginners can ski Alta's slopes, too. Just stick to easier groomed runs beneath the Sunnyside lift to enjoy the mountain without getting over your head. Take in the views as you aspire to progress your skills
Check out Alta's Mountain Cams >
If you enjoyed this article, you might also like reading:
Conservation & Recreation: What Alta is Doing to Remain a World-Class Ski Destination >
8 Reasons You Should Ski Alta in Your Lifetime >
Written by Jenny Willden for Matcha in partnership with Alta Ski Area.