Coming in hot!
Two keys to a successful ski day are to stay warm and stay hydrated. And while you're doing that, why not add a little chocolate and whipped cream to the mix?
We went in search of the Alta's best hot chocolates, enlisting the help of Alta photographers and a few lucky "quality control" experts. It wasn't easy, but it was delicious.
Below is our list of the Best Hot Chocolates of Alta ranked in order of difficulty, from easy-drinking green circle to approachable blue squares to black diamond hot chocolates only for the adventurous.
Green Circle
[Hot and ready cocoa for the novice skier and cocoa consumer]
Alf's Hot Chocolate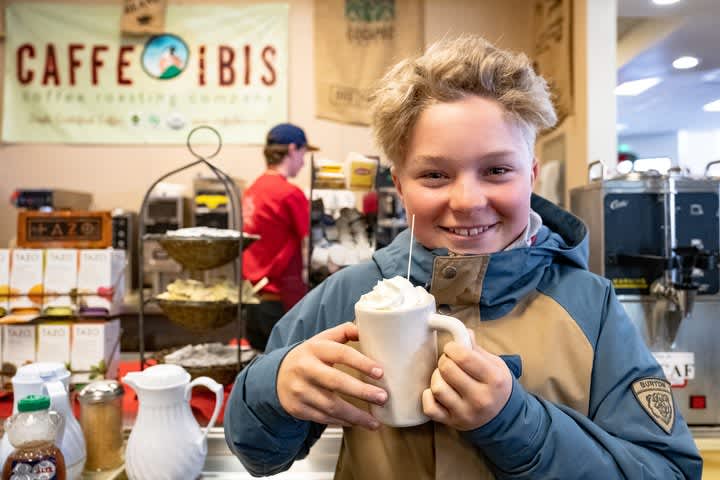 Located in Alf's Restaurant at the intersection of Sunnyside, Supreme and Sugarloaf lifts, the Alf's Hot Chocolate is one of the best on-hill treats on a cold day, complete with optional whipped cream and turbinado sugar.
Albion Grill Hot Cocoa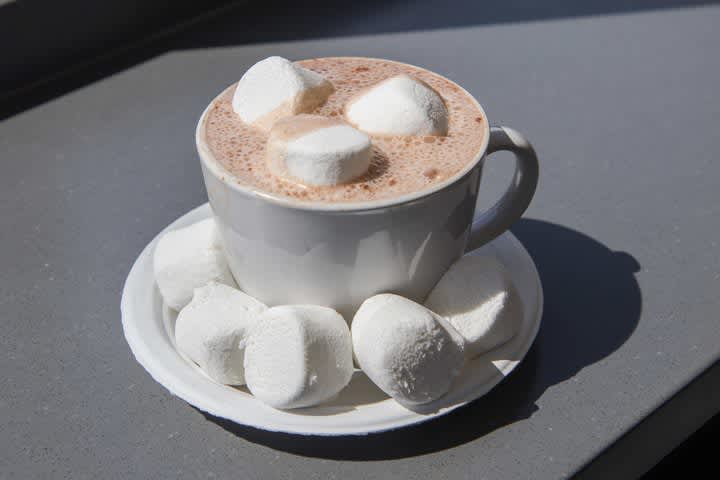 The Albion Grill sells more hot chocolate than any other establishment at Alta. Located at the Albion base area, this hot and ready hot cocoa is a favorite of novice skiers. Bypass the traditional whipped cream for some flavor-enhancing marshmallows.
Watson Cafe Hot Cocoa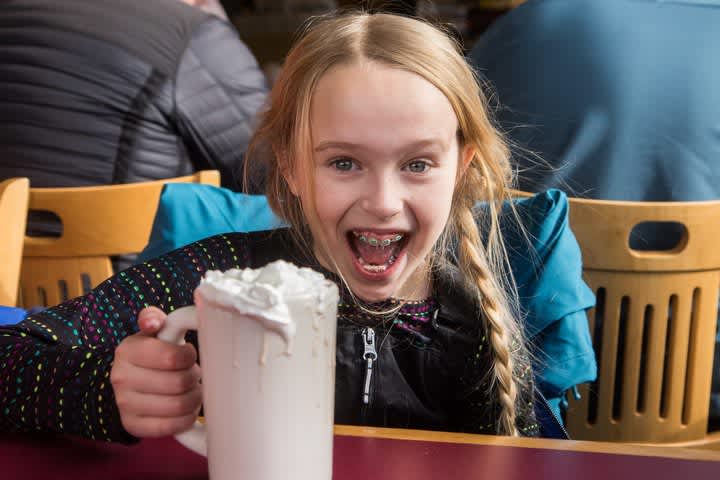 On the second floor of the Watson Shelter, the Watson Cafe serves a traditional hot chocolate with whipped cream in an oversized ceramic mug. Perfect for those who prefer a classic take on hot cocoa with unbeatable views.
Blue Square
[Accessible and convenient hot cocoa for the experienced skier]
Slopeside Cafe at the Goldminer's Daughter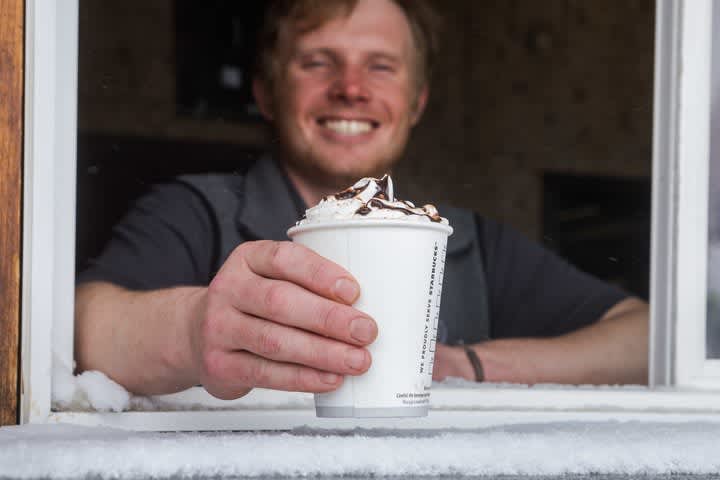 The Slopeside Cafe at the Goldminer's Daughter serves a tasty hot chocolate made to order. Choose from whole milk, half & half, or a non-dairy substitute. The milk and chocolate are then steamed to temperature and served with a healthy topping of whipped cream and chocolate drizzle. Don't want to fog up your goggles while grabbing a hot beverage? The Slopeside Cafe has a super convenient service window to the outdoor patio area.
Alta Java "Alta's Best" Hot Chocolate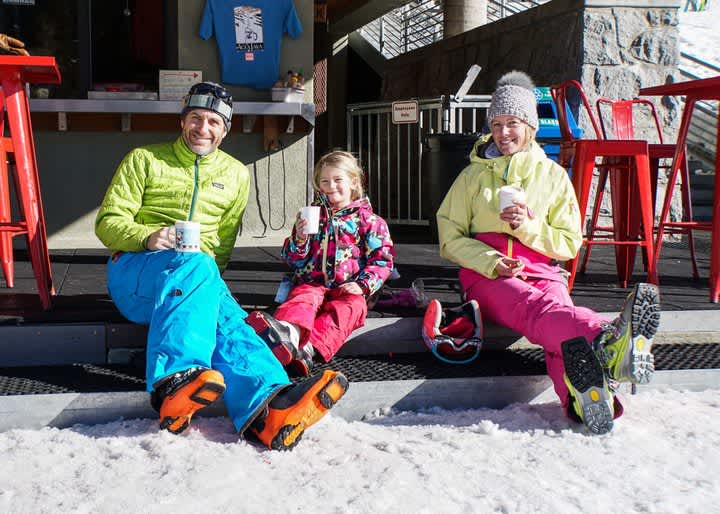 The Alta Java coffee shop is a ski-in/ski-out gem located at the Albion base area. While best known for their highly-caffeinated Susie's Special, Alta Java claims to also own the recipe to "Alta's Best" Hot Chocolate. Grab one of these tasty treats and rest your groomer-ripping quads at the slopeside beach.
Expert
[Warning: Advanced hot cocoa connoisseurs only]
The Baldy Brews Italian Hot Chocolate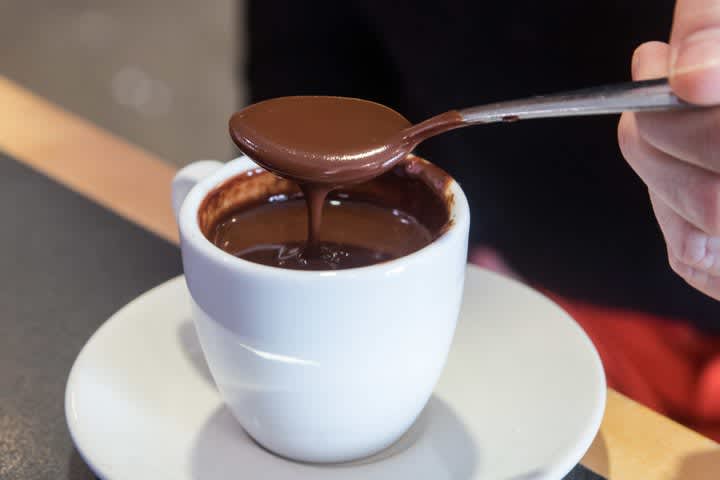 Finally, we have the Italian Hot Chocolate from Baldy Brews. This dessert in a cup is best described by a longtime Alta skier:
"The Italian Hot Chocolate is a choco-holics dream! It is the best resort hot chocolate I have ever had, hands down. It even beat the Italian Hot Chocolate from Cervinia, Italy."
THE BALDY BREWS JITTERBUG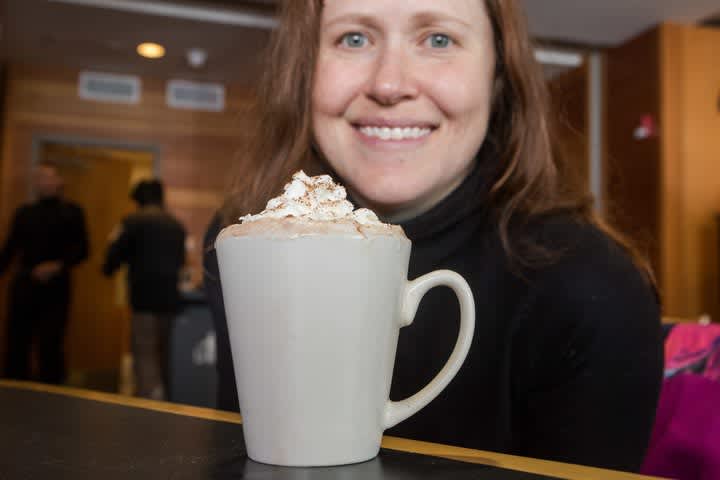 Spice things up with the "Jitterbug" Hot Chocolate from Baldy Brews. Located on the first floor of the mid-mountain Watson Shelter, Baldy Brews serves up this unique cup of cocoa with a garnish of chili powder, cinnamon and nutmeg.