Summer at Alta is all about slowing down and taking in the beauty of the mountains. While summer amenities are very limited, there are still a few great food options open in the summer—ranging from the Gulch Pub at Snowpine Lodge to brunch at the Alta Lodge to a camp store conveniently located at the Cecret Lake trailhead.
Hours of these establishments vary and it is always a good idea to come prepared with plenty of food and water when venturing into Little Cottonwood Canyon.
Alta Camp Store at the Cecret Lake Trailhead
Closed for the Season
The Alta Camp Store is now closed for the season. Thanks for a great summer.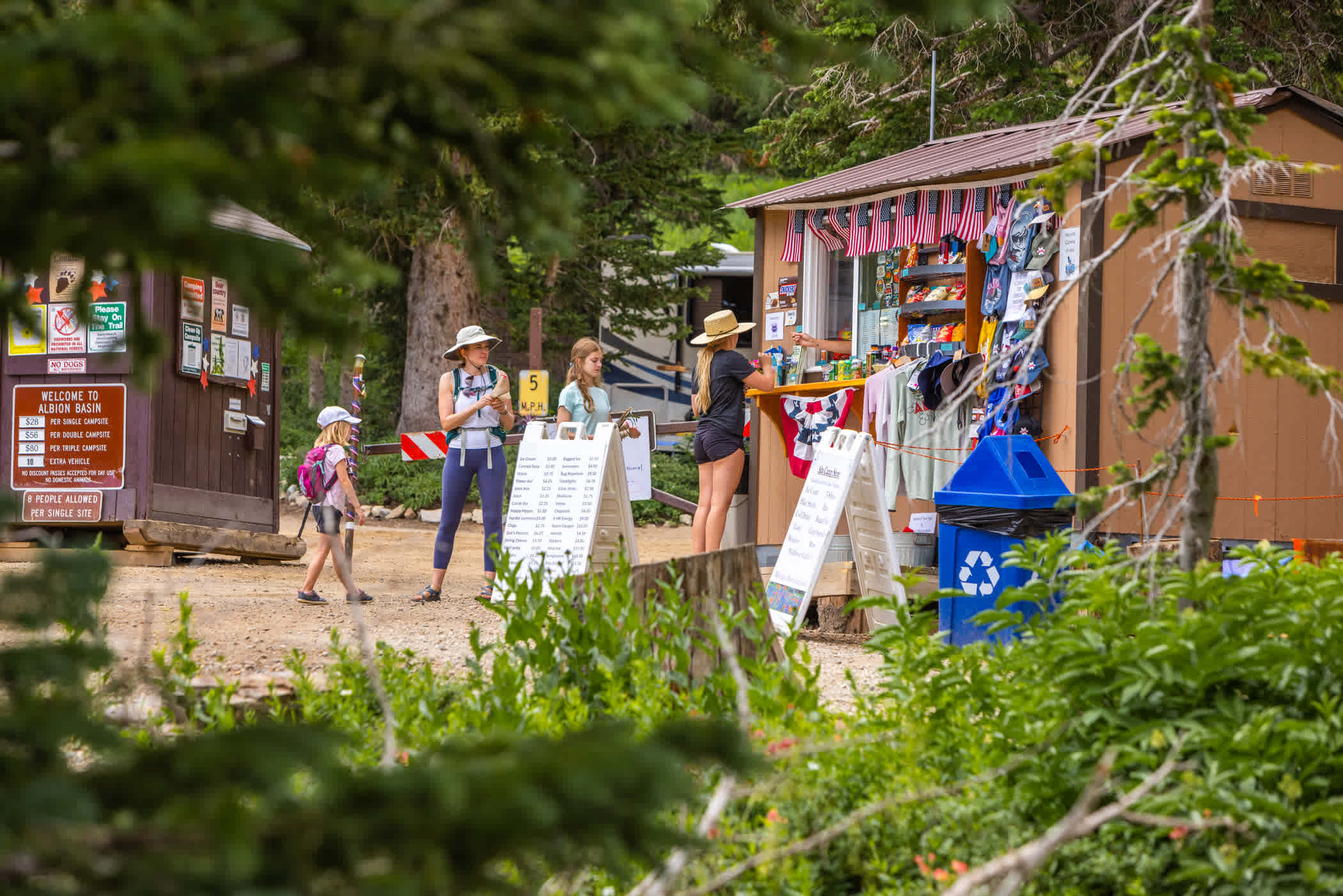 The Gulch Pub at Snowpine Lodge
Open Daily | Noon–9pm
The Gulch Pub at the Snowpine Lodge is now open seven days a week. Enjoy a spot on the patio or order food to go. With a unique menu, comfortable atmosphere, and a wide variety of beer, wines, and cocktails, it's the perfect place to unwind after a summer day in the mountains.
Swen's at Snowpine Lodge
Breakfast: 7–10am Daily
Dinner: Wednesday–Sunday | 5–9pm
The newly renovated Snowpine Lodge is open all summer long, serving breakfast from 7-10am daily. Swen's Restaurant will also be serving dinner from 5–9pm (closed Monday–Tuesday). Enjoy the beauty of Alta while enjoying some of the best dining in Little Cottonwood Canyon.
Sunday Brunch service is now done for the season. Thanks for a great summer.
Don't miss Sunday brunch at Alta Lodge. The Alta Lodge brunch is a great excuse to spend a summer morning in the mountains. Sunday is brunch day at Alta Lodge. It's a long-standing tradition. Relax and enjoy Sunday brunch surrounded by spectacular mountain views of Mt. Superior, Alta's High Rustler, and Mt. Baldy.
Brunch features over 40 buffet selections including traditional breakfast fare, house-baked goods, fresh salads, savory entrees, desserts, and cooked-to-order specials.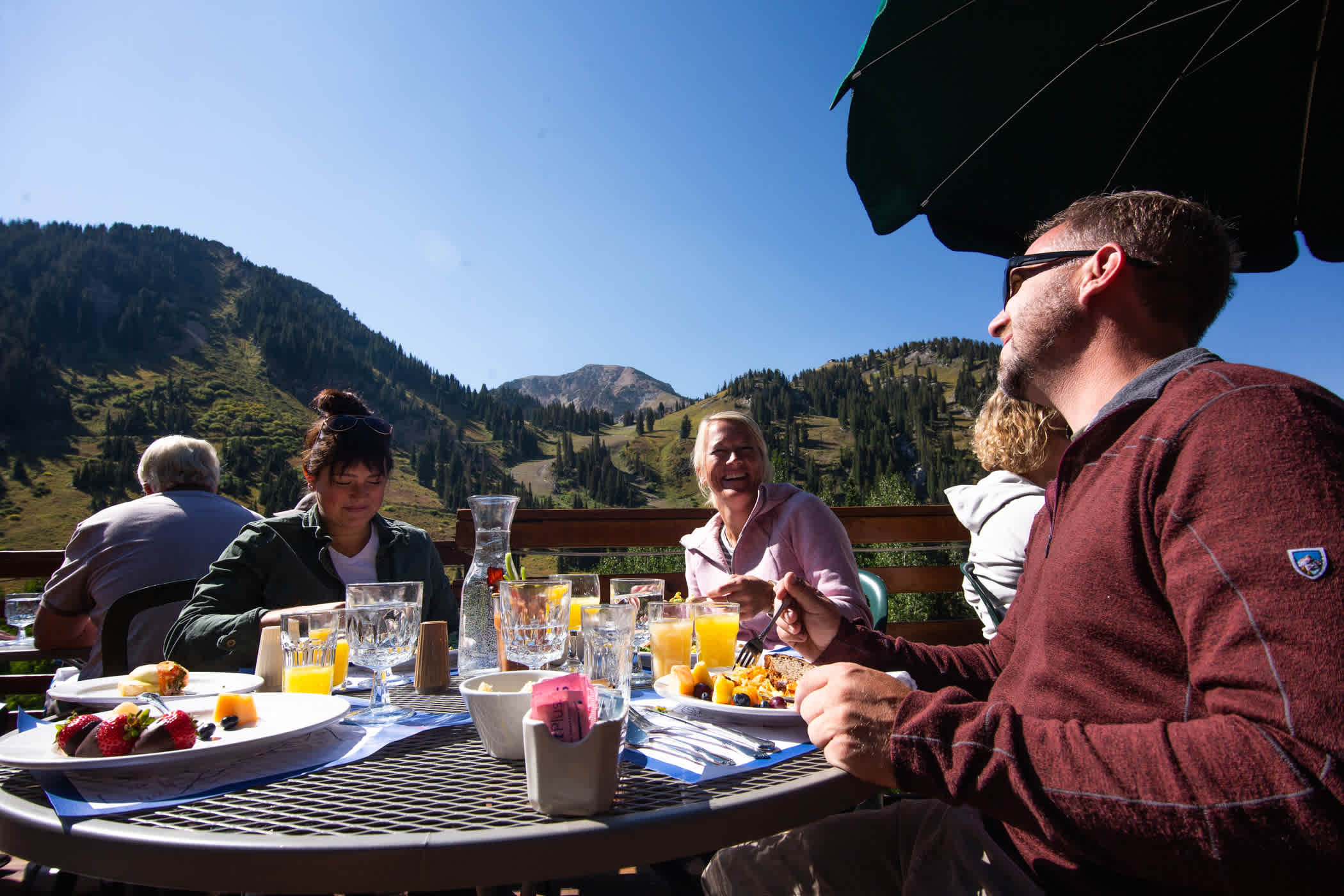 Indoor and outdoor seating—fresh air and mountain views
Alcohol service is available starting at 10:30am
Live acoustic jazz
Snowbird
A little further down Little Cottonwood Canyon, Snowbird has a variety of food and drink options. From grab-and-go items at General Gritts to a great brunch at The Atrium or even a swanky diner experience at SeventyOne, Snowbird has plenty of food and drink spots.