A collection of aLTA-tHEMED bOOKS to get you through the down days.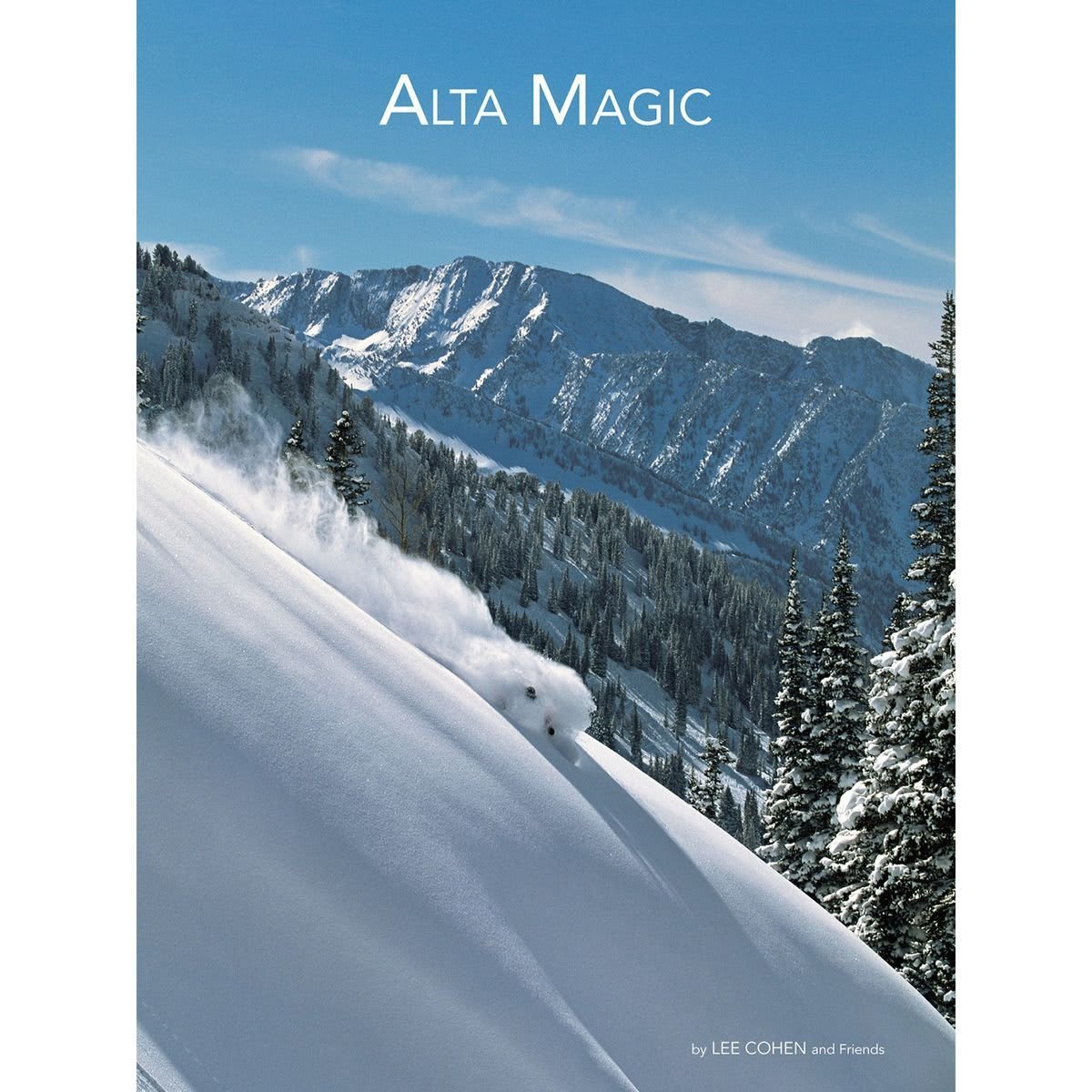 Have a little extra time on your hands while Alta's lifts sit, waiting patiently? Well, wash those hands and pick up a good book about Alta Ski Area, the Town of Alta and the history of skiing in Utah. We've highlighted some of the best Alta-reads available online, local bookstore or, if you're lucky, on a dusty shelf in your grandparent's house.
Lee Cohen, aka the Magnate, has been a staple of Alta Ski Area since the early-80s. Born and raised on Long Island, New York, Lee moved to Utah and started taking photos of his friends skiing deep powder snow at Alta. He is widely recognized as one of the most influential photographers in the world of skiing. Alta Magic is a collection of ski photos, stories, essays and poetry.
University of Utah Atmospheric Sciences Professor Jim Steenburgh is a Utah snow fanatic and one of the best resources for snow-related information for the Wasatch Mountains. According to Jim's mountain weather blog, Wasatch Weather Weenies, "Secrets of the Greatest Snow on Earth is the ultimate meteorological guide for powder hounds, snow geeks, and weather enthusiasts."
The author of The Avalanche Hunters, Montgomery M. Atwater, is often considered the founder of avalanche snow study in North America. Upon been discharged from WWII, Atwater took a job with the United States Forest Service as a Snow Ranger. Tasked with mitigating avalanches for Alta Ski Area and Highway 210 in Little Cottonwood Canyon in the 1940s, Atwater's curiosity and passion for his work laid the foundation for the first avalanche research center in the Americas at Alta. This firsthand account details Atwater's thrilling discoveries and penchant for danger. Though out of print, and difficult to find—that will be an adventure in itself—this book is essential reading for anyone interested in avalanche mitigation or ski history. - Lexi Dowdall, Ski Utah
For more books on Utah skiing: Read Up: The Best Books About Skiing & Snowboarding | Ski Utah >
Maps, photos and descriptions to help you make the most out of your next day at Alta. You may not be able to ski like a local, but you may sound like one after reading this guide.
This hard-to-find gem is heralded as one of the best works of literature from the early days of skiing. Dolores LaChapelle—ex-wife of early Alta Snow Ranger, Ed LaChapelle—documents a 40-year path to understanding the connection between humans and the mountains.
"Powder snow cannot be merely considered a metaphor for living, but rather, skiing powder shows us how to live." - Delores LaChapelle
These two award-winning books from Alan Engen—son of Alta's founder Alf Engen—capture the history of skiing in Utah and Alta through historical photos and stories. A must-have for any Alta skier, if only for the iconic covers of Alf Engen at Alta.

Who better to tell the story of the Engen Brothers than Sverre Engen, brother of Alf and Corey Engen. These three Norwegian brothers founded Alta and other ski areas in the Mountain West. A great piece of history with an iconic cover featuring Alf Engen skiing powder with familiar Mount Superior looming in the background.
Duane Shrontz tells the definitive story of Alta as a true western ski town. Following the early mining days to what we know today, Shrontz documents over a century of Alta history through photos, stories and quotes from those that called Alta home.
An extremely popular book for backcountry skiers in the Wasatch, the Chuting Gallery is a great guide for those looking to ski some steep chutes. Alta's Baldy Chutes and Devil's Castle Couloir make the cut. We're not suggesting anyone try and ski those lines, but it's safe to admire from the comfort of your own reading nook.