The Alta Environmental Center is working to get a permanent food waste collection program up and going.
Alta Ski Area started a second food waste collection pilot program at the beginning of March 2021. The first pilot program was completed in spring 2019 with food waste being sent to the Wasatch Resource Recovery food digester. After a little hiatus, Alta Ski Area is working to get a permanent food waste collection program up and going.
What is a food waste collection pilot program?
A pilot program is a short-term, smaller-scale program that can be implemented to test the feasibility of a larger program. A pilot program can be an informative and cost-effective way to assess the potential success of a larger program.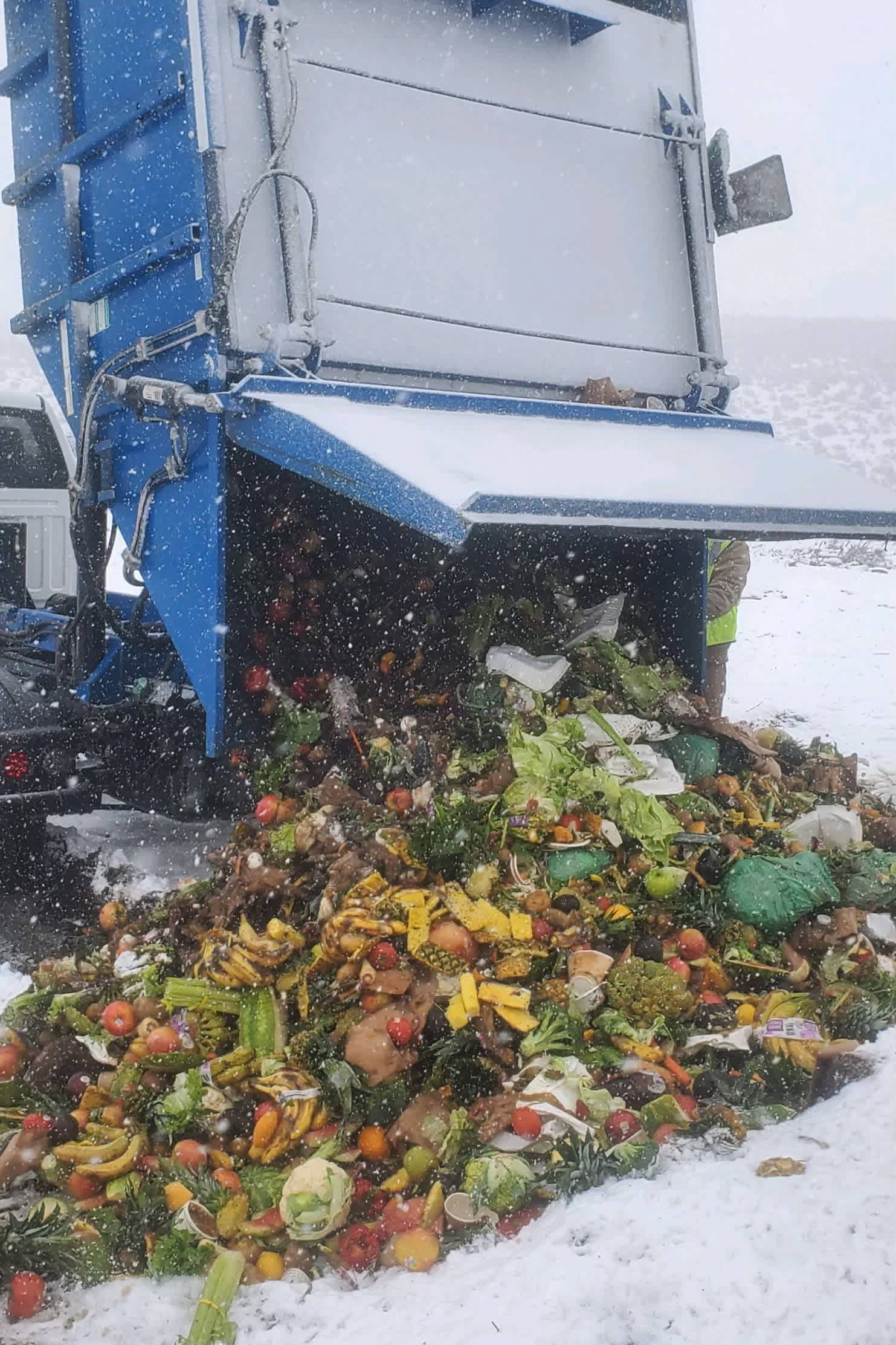 For Alta's second pilot program, the ski area has partnered with Momentum Recycling to haul our food waste. Momentum Recycling services the ski area's glass recycling and will be hauling food waste from the ski area to Wild Harvest Farms in Peoa, Utah. We worked with Momentum to coordinate our food waste route up to Park City with an existing glass route in that area so we aren't causing additional trips. The ski area chose to work with Wild Harvest Farms for this pilot program due to the high amount of disposables required this season given the dining service guidelines due to the pandemic. Luckily, many of our disposables are compostable or paper-based and are accepted by Wild Harvest Farms with our food waste.
The ski area is filling the equivalent of approximately 711 gallons of food waste and compostable disposables weekly which is taken to Wild Harvest Farms; meaning that all of that waste is being diverted from the landfill!
Why divert food waste from the landfill?
When food waste and compostable products break down in the landfill with other waste, methane gas is produced. When food waste and other compostable products break down in a compost bin or pile of compost, carbon dioxide is created. The difference between the two processes is the presence or absence of oxygen. In the landfill, food and compostable products get buried by other waste, creating an anaerobic (or oxygen-free) environment. The absence of oxygen prevents food waste and compostable disposables from breaking down, resulting in the release of methane. A composting operation is an aerobic process (oxygen-rich) that allows for the breakdown of food and compostable products and results in the release of carbon dioxide instead of methane.
It is true that both methane and carbon dioxide are greenhouse gases. However, methane is estimated to have a global warming potential (GWP) of 28 to 36 over 100 years, while CO2 has a GWP of 1 over the same time period. By taking our waste to Wild Harvest Farms, not only are we lowering the greenhouse emissions caused by our waste, but we are also helping to create nutrient-rich fertilizer which can be used in gardening and farming operations.
The Wasatch Resource Recovery food digester works a little differently. A utility-scale digester "digests" the food waste using heat and microbes. The microbes break down the organic matter in an anaerobic process, resulting in renewable biogas production. A by-product of this process is a bio-based, nutrient-rich fertilizer. Wasatch Resource Recovery and Wild Harvest Farms both support waste diversion from the landfill resulting in a reduction of greenhouse gases.
How can you get involved?
If you are eating in one of Alta's dining locations, please help our dining staff and dispose of waste in the correct receptacles. We have three basic waste streams in Alta dining locations—landfill, recyclables and food waste. If you aren't sure where something goes, ask a dining staff member.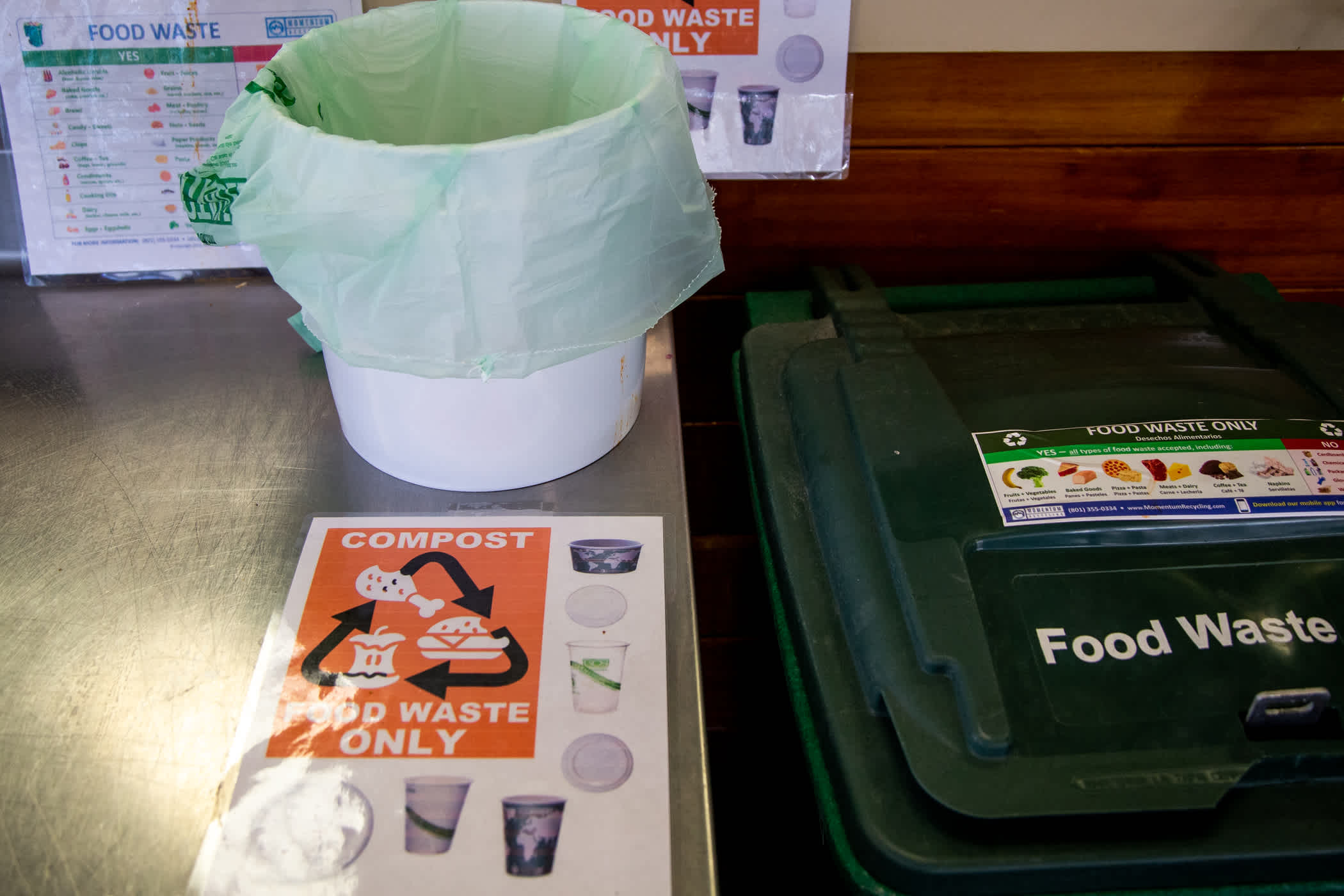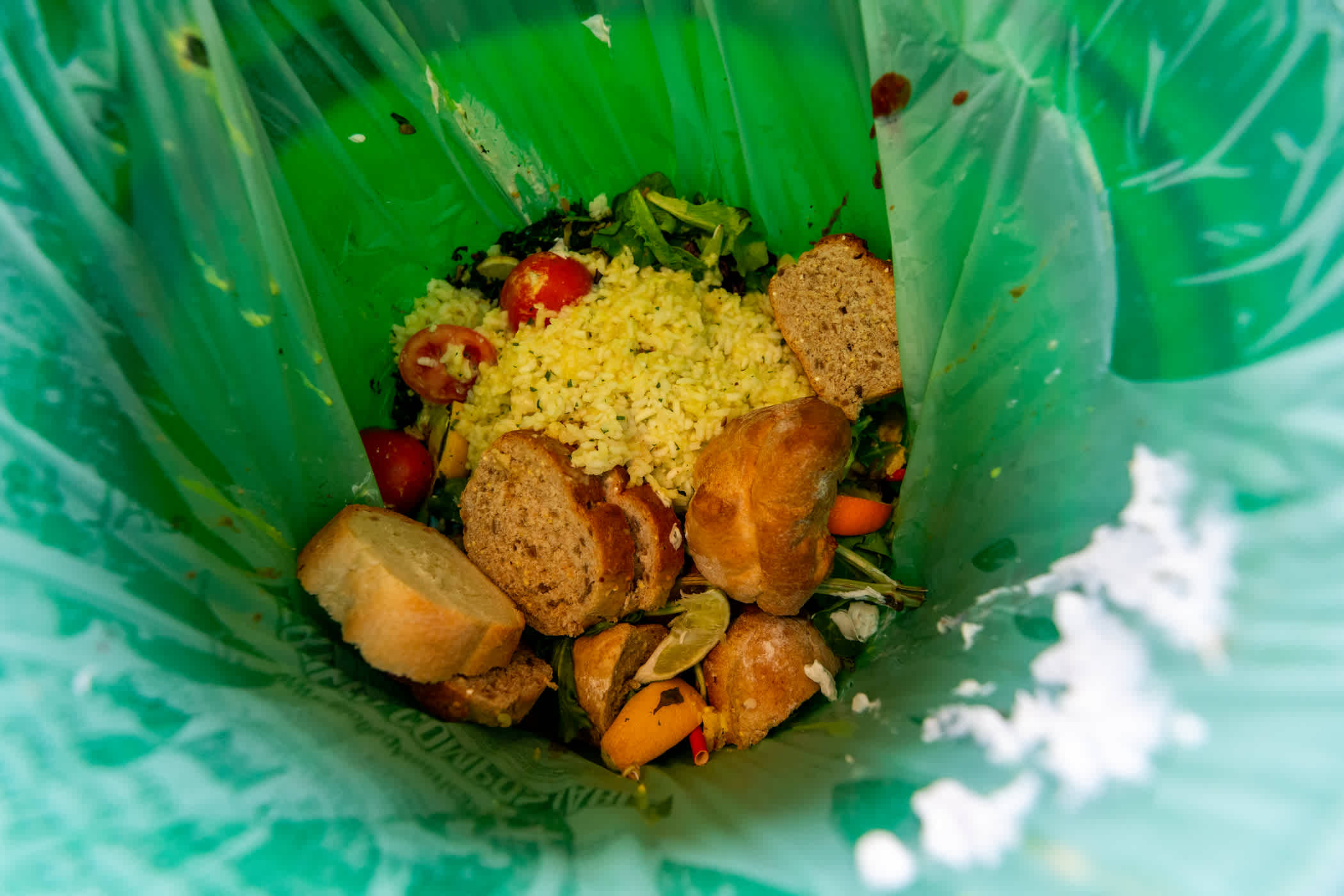 If you have a green waste bin at home, your jurisdiction may accept food waste. Salt Lake City allows for fruits and vegetables, eggshells, tea bags and coffee grounds in green waste bins. Check your local jurisdiction for what is allowed in the green waste bins. Other options include taking your food waste to Wasatch Resource Recovery to their public dropoff. Additionally, Animalia, a local store in Salt Lake City, offers public food waste collection for a minimal cost.
If you have a use for compost, you can always choose to set up composting at home. Whichever option you choose, make sure to be read up on what waste is accepted.
Additional Resources