who will love them, and how to get to there
Utah boasts The Greatest Snow on Earth, much of which grace the slopes of Alta Ski Area in Little Cottonwood Canyon. High elevation, dry air, primarily north-facing aspect, and lake-effect snowfall makes for the perfect combination. Alta Ski Area receives 540 inches of fluffy powder per season. In addition to legendary snowfall, Alta offers excellent terrain for all types of skiers. The trail map can be overwhelming, featuring nearly over 116 named runs, so it can be hard to figure out where to go and make the most of your day.
Without further ado, here are 11 of the best runs at Alta—who will love them, and how to get there.
BEGINNER
Crooked Mile
A gentle, groomed slope undulating beneath Albion and Sunnyside lifts that makes the perfect introductory run at Alta. It is fairly wide open, but it narrows in some places. This is good for practicing speed checks and tighter turns while leaving space for sweeping arcs on the wide corners.

Home Run
This fun run connects the base of Supreme lift with the base of Albion and Sunnyside lifts. Get to it from the top of Sunnyside by taking Dipsy Doodle. Home Run is a wide-open path that sweeps through the lower Albion Area. The views on this run are a treat. Cruise Home Run while looking at Greeley Bowl and Gunsight above you, it's all the motivation you need to keep progressing your skiing abilities.
INTERMEDIATE
Roller Coaster
This is one of the longest blue runs at Alta, snaking a path from top to bottom of Sugarloaf lift. A fairly steep but wide-open section at the very beginning dictates some strong turns, but soon the angle relaxes to a long, broad runout. This pattern continues through a few more steep to less-steep sections until the bottom. The perimeter areas offer excellent practice for powder turns, brief tree skiing, and even low rock jumps. Unsure intermediates should ski Devil's Elbow on their first trip to the top of the ski area.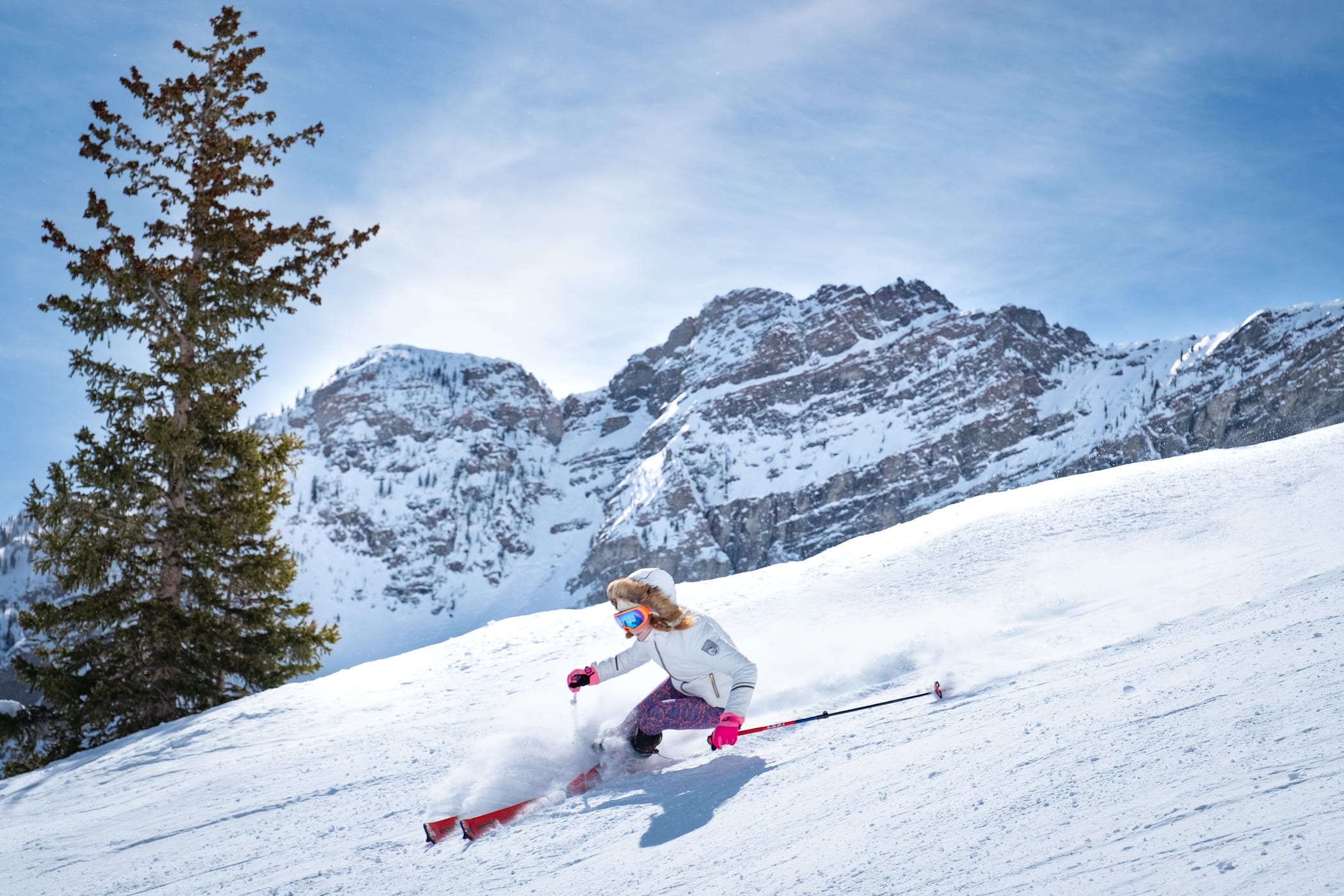 Rock 'N Roll
This is the best run for taking your first real turns in Utah powder. You'll find mogul practice in some places, and it has trees scattered about to keep things interesting. To get to it, exit Supreme lift to the right and ski Upper Big Dipper, but instead of following the easiest way down (Big Dipper), fork left onto Rock N Roll.
Ballroom
This is Alta's best intermediate powder bowl. Located high on the mountain, above Wildcat Area and below the steep crown of Mt. Baldy, it holds perfect snow and is just hard enough to access to keep out some traffic, though it is frequented by powderhounds for good reason. To get to it, exit Collins lift to the right and follow the traverse track, then choose your own adventure in the wide-open bowl. As you travel further, the tracks become thinner and the snow fresher, but the slope becomes steeper as well, allowing for a chance to step it up into easier black diamond terrain.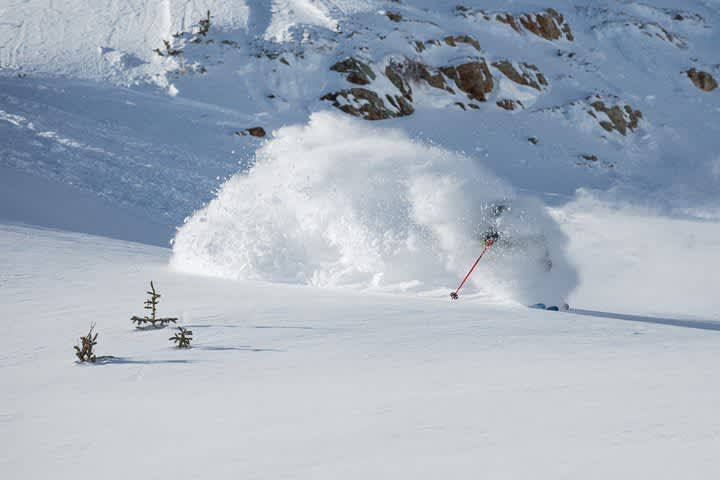 ADVANCED
So Long
This is an easier black diamond that requires a short side step traverse from the Supreme lift. It is, as the name implies, a very long run, but also extremely varied in terrain. Steep shots, low-angle runouts, deep powder, moguls, trees, drop-offs--So Long has it all, and you can pick your path to make it easier or harder. This one is worth doing again, especially if you are just starting to break into expert terrain.
Extrovert
Directly under the Sugarloaf lift is one of the fastest runs at Alta. A black run that, when groomed, is steep, fast and fun. It takes a little bit of snow to fill in, but when it's good, you can lay down some high-speed Hollywood arcs under the chair for everyone to see.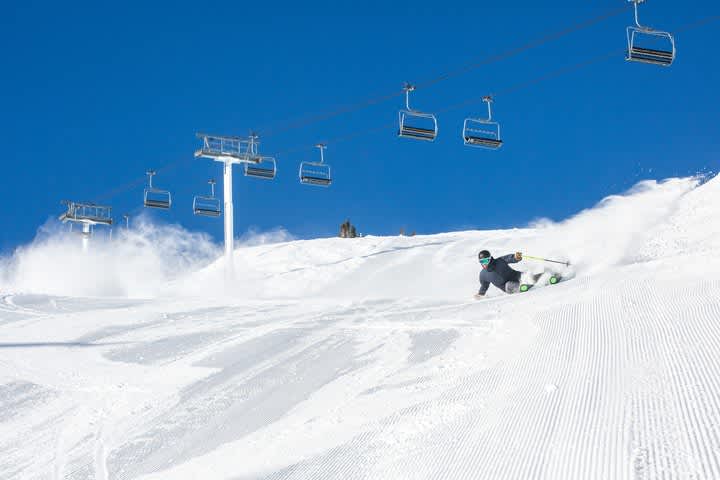 Gunsight
This is a must-do for expert skiers and makes a lofty goal for ski warriors cutting their teeth on Alta black diamonds. This famous run features a super steep entrance slot that demands hot turns and a cool head. The initial drop is brief but intense, and the angle lessens only slightly as the run gradually broadens and empties into a wide gully below. To find it, take the High Traverse from Collins lift for about 2 minutes and follow a side-step track up and over the ridge. Tucked in a sheltered chute, Gunsight holds snow better than anywhere else on the mountain, but it is also one of the first runs to get tracked out, so hit it early on a powder day.
Westward Ho
This is arguably the best tree skiing at Alta (dependent on conditions), with perfectly spaced glades and good snow. The pitch is pretty steep, but not heinous, allowing for advanced skiers of various abilities to enjoy it. Take Wildcat lift and traverse toward the end of the ridgeline, following signs to Westward Ho, then find a gap in the trees that suits your fancy and drop it. "The Ho" is a great place to find end-of-the-day powder stashes.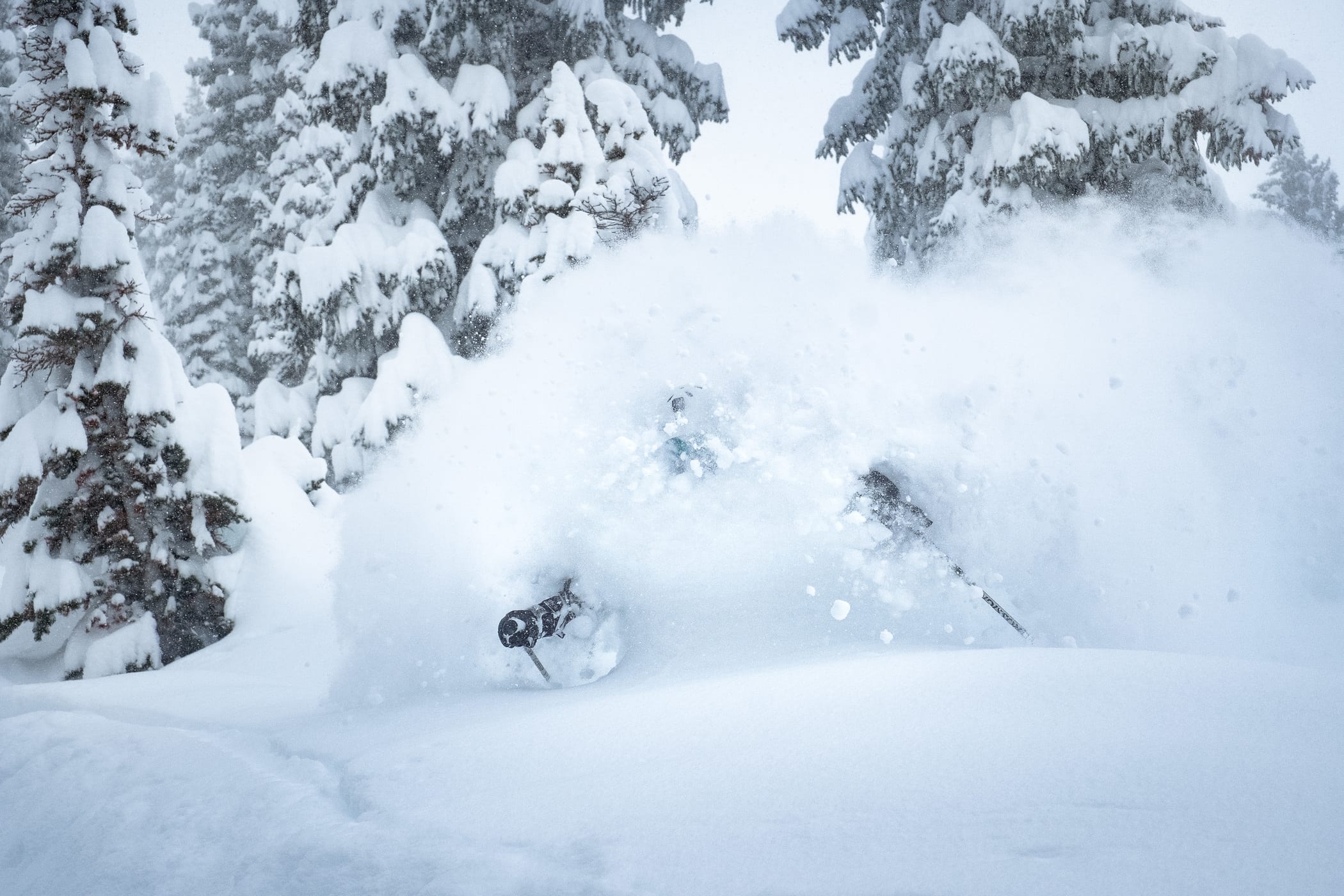 Alf's High Rustler
No overview of Alta would be complete without mention of "High Boy"—the most famous pitch in Utah. It begins at a harrowing 45 degrees and gradually lessons on a long, straight shot to the canyon floor below. You'd be crazy to straight-line it though, or you'd be Alf Engen, skiing legend who lent his name to the run after reportedly doing just that in the old days. It was also one of his favorite runs at Alta, which he helped establish as a ski area. This run remains a favorite today, holding good snow, amazing views the whole way down, and finishing near the Sitzmark Bar at Alta Lodge, providing a perfect end to a perfect day at Alta.
Baldy Chutes
The Baldy Chutes don't open often, but when they do, it's a must-ski for any expert skier at Alta. A challenging 25-minute bootpack to the top of Mount Baldy is just the warmup for what's to come. Perla's is a fun slope with a steep entrance and phenomenal powder turns on the apron below. Little Chute is tight and steep, with a challenging choke in the middle. Main Chute is the most obvious line from the top of Baldy, one of the most iconic and visible lines at Alta and the Wasatch.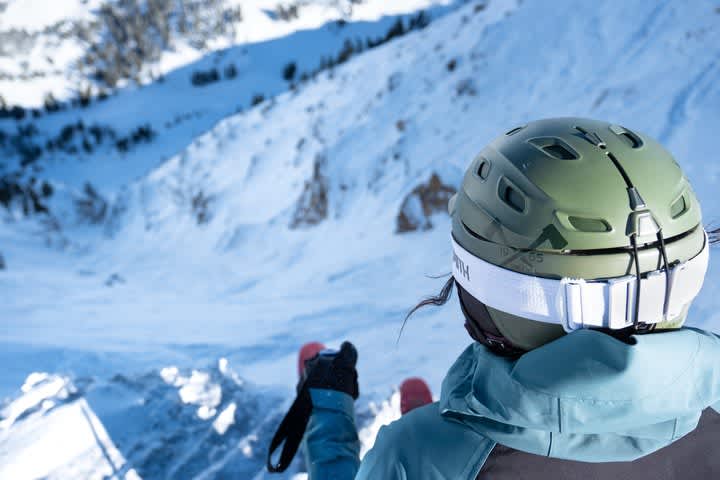 Originally written by RootsRated for Alta.
Updated January 23, 2019, by Adam Fehr.