Our annual Tree Planting Day looked a little different this year. Alta Ski Area employees stepped up to plant close to 1,000 tree seedlings.
Each season at Alta looks a little different, and so does the Alta Environmental Center's (AEC) conservation and sustainability efforts. When the snow melts away in the summer the AEC looks forward to rolling up our sleeves and getting our hands in the dirt to continue taking care of this special place. The AEC's land conservation efforts continue into the fall, highlighted by one of our biggest undertakings—tree planting day.
As a team, Alta employees planted 1,000 trees in four hours. That's planting approximately four trees every minute!
Did you know? Since 1991 39,324 trees have been planted on Alta's slopes. This is one of our biggest opportunities to connect with our community. With the help of volunteers, we plant up to 1,500 tree seedlings annually. Due to COVID-19, we were not able to get together with our loyal volunteers this summer; however, Alta employees from every department stepped up to the plate to carry on our annual tree planting tradition. As a team, Alta employees planted 1,000 trees in four hours. That's planting approximately four trees every minute!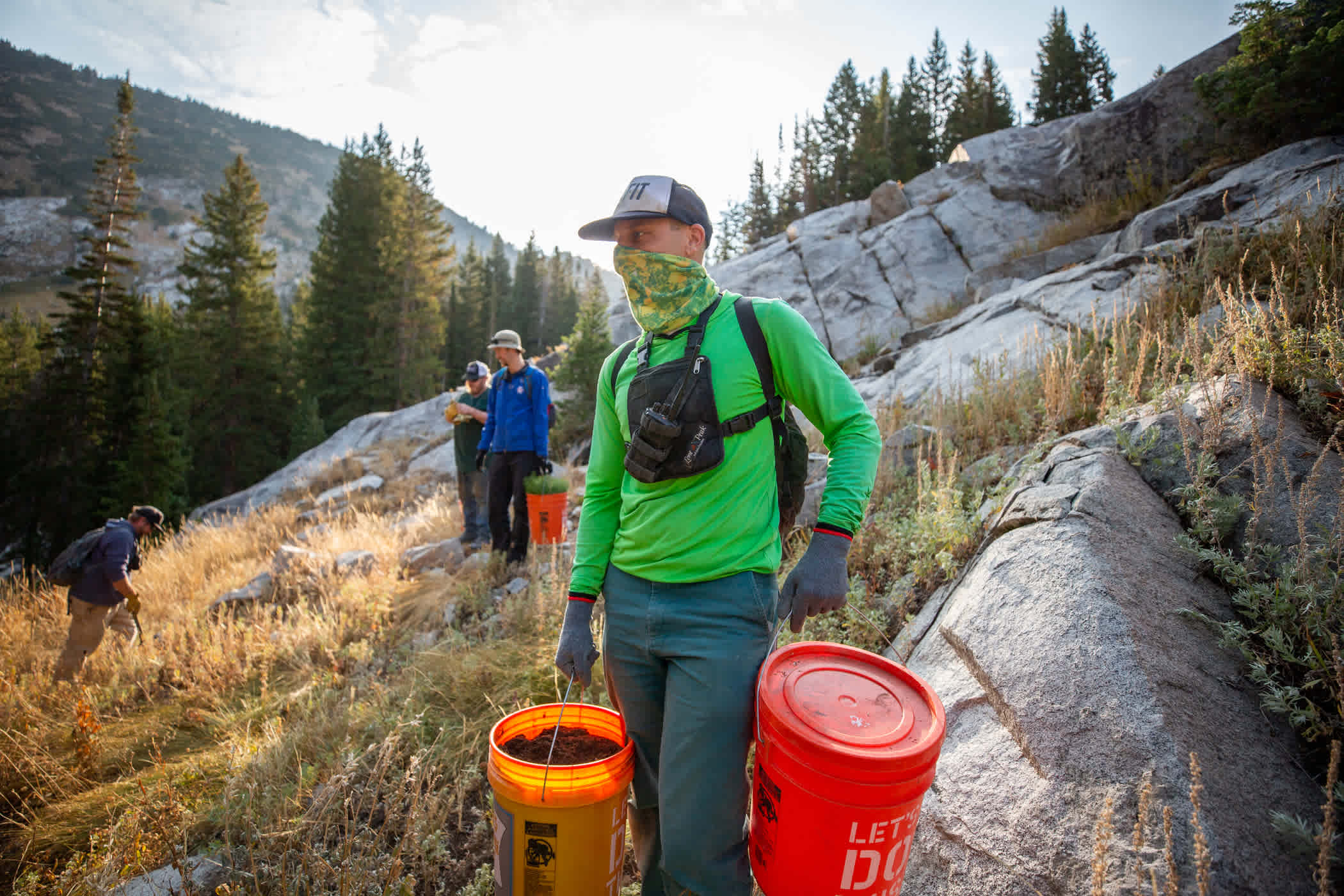 deciding where to plant
First, we make sure that we are not planting within a groomed ski run to ensure the trees do not get groomed over in the coming winter season.
Fun fact - tree saplings that grow naturally within groomed ski runs are harvested for future plantings in a different area on the mountain.
Our partners, TreeUtah, have been a huge help with sapling harvesting and replanting. Let's reach out and help TreeUtah who is working to replenish the urban canopy of Salt Lake after the wind storms of September 2020.
Next, we consider what specific species are being planted and its preferred habitat. Additionally, we identify areas on the mountain that could use a little more help due to tree mortality or the absence of trees.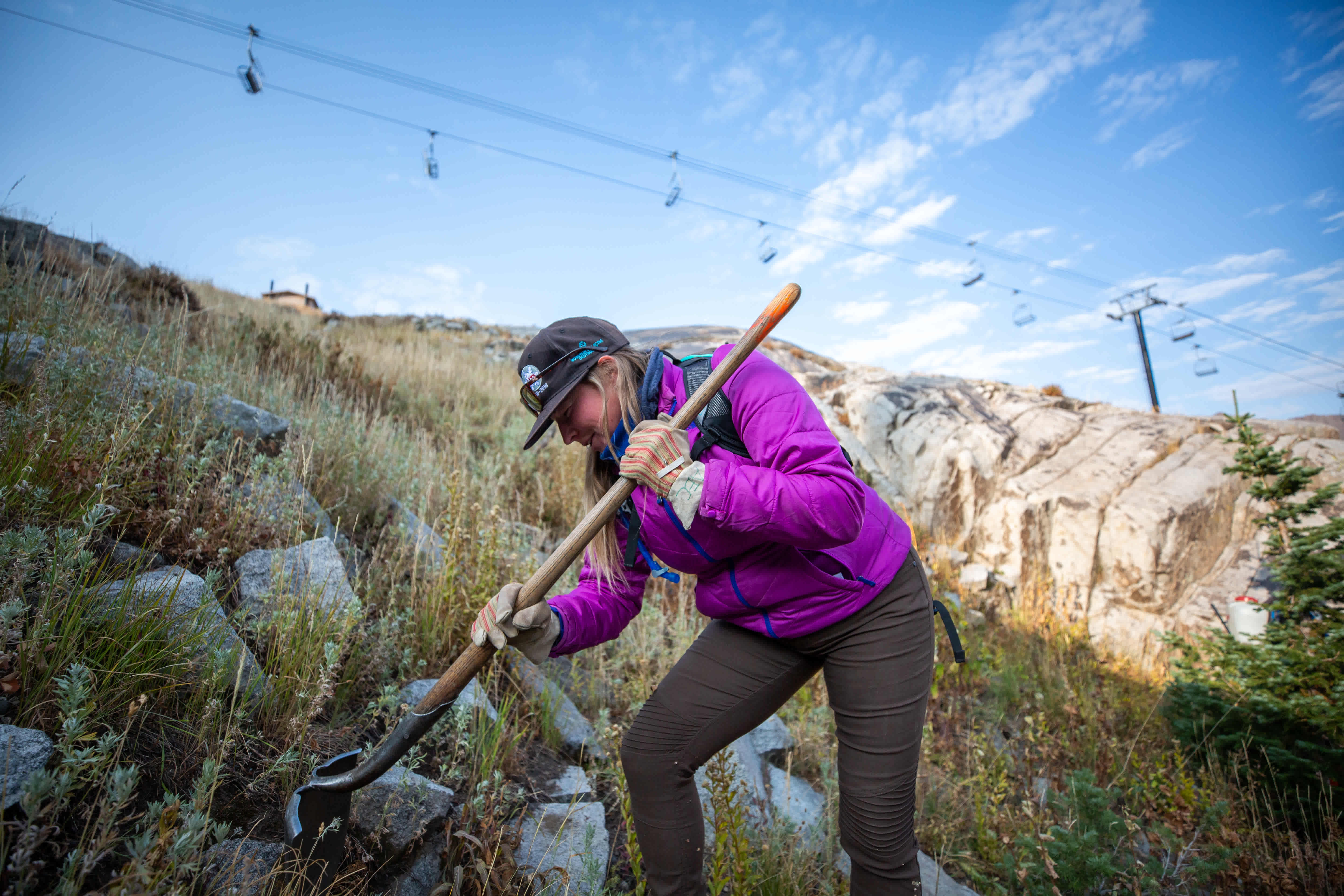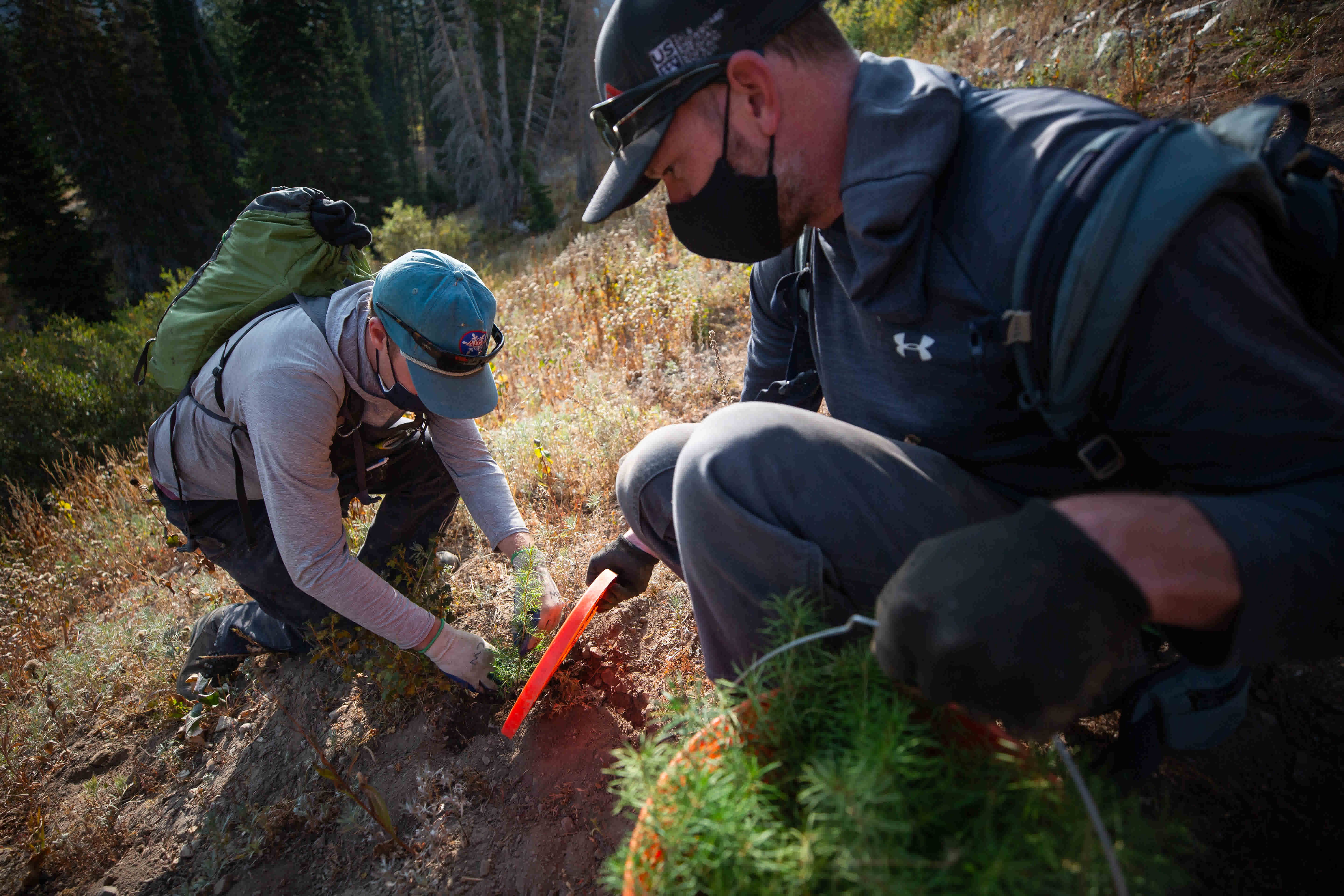 Engelmann Spruce (Picea engelmannii) was the chosen species this year. This species generally prefers shadier and wetter areas. Given that Alta only received less than an inch of rain all summer, this was the first year the AEC changed our planting process by bringing soil and water to the planting areas to ensure each seedling has a better chance at surviving.
past, present and future trees
Our ongoing revegetation and restoration efforts at Alta are not solely for aesthetic purposes. Alta was completely deforested in the late 1800s/early 1900s for timber due to mining operations. The lack of trees and their strong-holding roots created a disaster of a situation for the town of Alta during that era; avalanches came crashing down, nearly destroying the small, mining town on more than one occasion.
The Civilian Conservation Corps began reforestation efforts in the 1930s by planting trees at Alta. However, some trees within Alta may be approaching their lifespan or are being highly affected by other factors. Subalpine fir (Abies lasiocarpa) and Engelmann spruce are the most common tree species within Alta. Alta Ski Area began planting trees in 1991 to help with the ongoing reforestation process. Since 1991, we have planted up to 1,500 trees annually to continue to diversify the age of trees. As conditions, climate, and human interactions with the environment continue to evolve, new issues arise. The introduction of different bark beetles and insects to the Wasatch has greatly impacted the health of the forest at Alta, and like a chain reaction, is affecting the ecosystem as a whole. The subalpine fir seems to be the most susceptible to the beetles and other insects, causing widespread tree mortality to this species in numbers that are unsettling. In an effort to combat the impacts of the beetles and insects affecting the forest, Alta continues to focus on planting more resilient tree species which includes the Engelmann spruce.
"The ultimate test of man's conscience may be his willingness to sacrifice something today for future generations whose words of thanks will not be heard."

-Gaylord Nelson
Reforestation is a long-term game and requires a lot of effort year-after-year. These trees will take decades to mature and many of us may not see them fully mature in our lifetime. This is an effort not only for conserving Alta, but to be sure that future generations have the opportunity to experience the beauty of Alta, and to set a precedent for how to steward the land on which we recreate.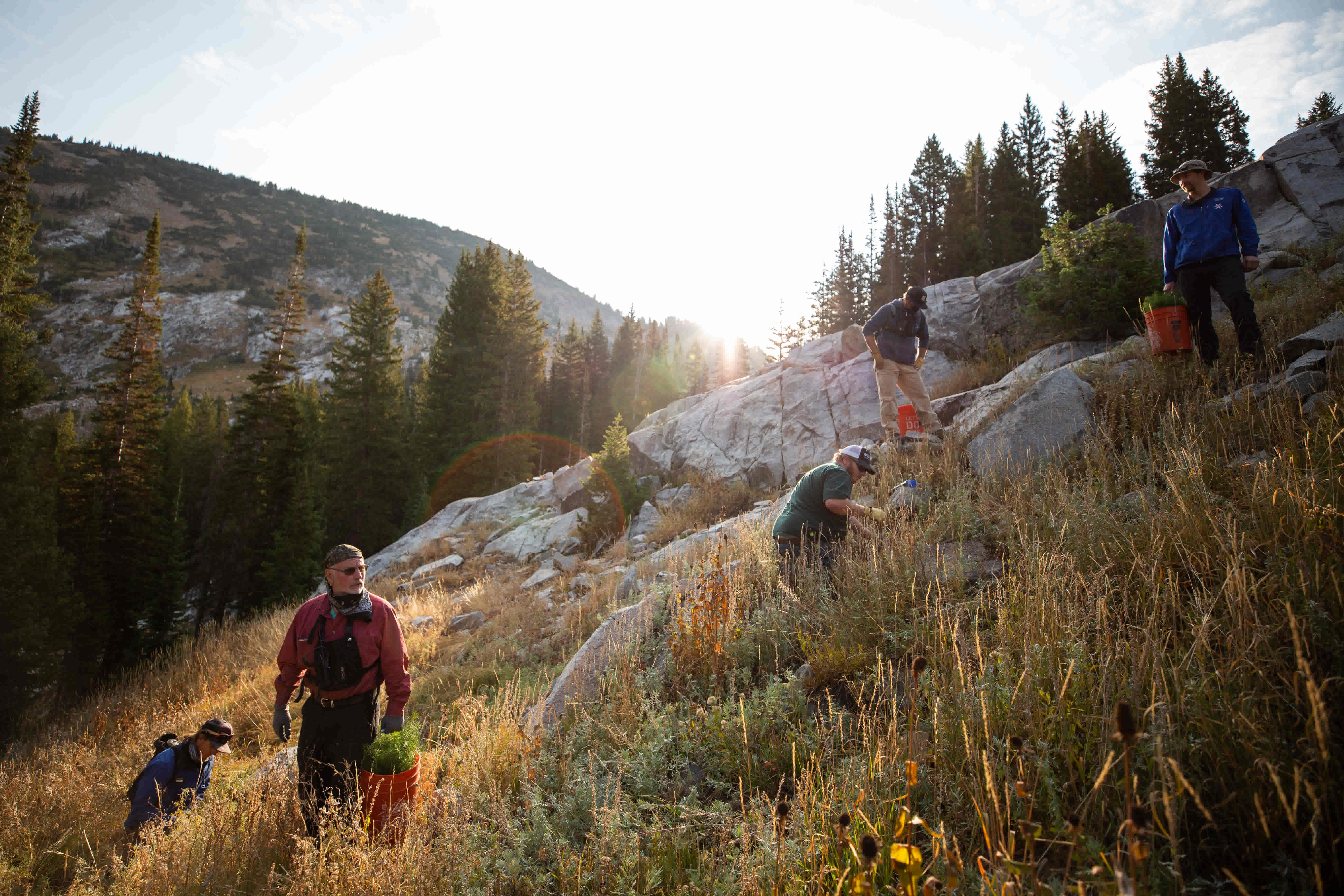 This is a tradition we plan to carry on for many years to come, and hopefully, we can invite our passionate volunteers to join us in getting our hands dirty as we plant the next generation of trees as shown in this video from last year.