Alta is a local mountain, with a friendly atmosphere that keeps skiers coming back year after year
Located in Little Cottonwood Canyon just outside of Salt Lake City, Alta Ski Area is world-renowned for its bountiful, fluffy powder and is home to some of the state's most iconic runs. Despite the international acclaim, Alta remains characteristically a local mountain, with a friendly atmosphere where world travelers mingle with neighborhood ski bums. It's a place every skier should experience at least once. Need more convincing? Here are eight reasons why Alta is such a special place.
1. ACCESSIBILITY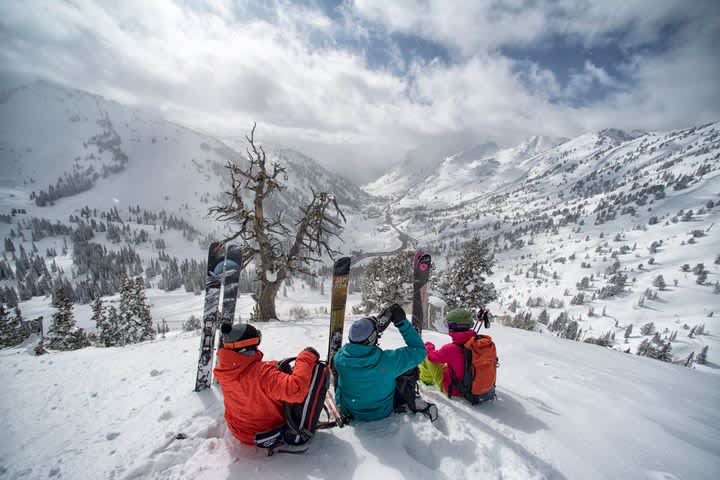 Salt Lake City is one of the most convenient airports for skiers in the country, and from there it's only about 32 miles to Alta. Many private companies provide ground transportation from the airport to Alta, which is a great option if you are staying in the canyon. The Utah Transit Authority (UTA) also has scheduled public ski buses. There's no need to worry about a car once you're at the mountain as the Alta Town Shuttle makes a continuous loop servicing the Blackjack Condos, the View, Powder Ridge, Superior Point, the Bypass Road homes, upper and lower Sugarplum Village, and the Wildcat Base parking area.
2. INCREDIBLE POWDER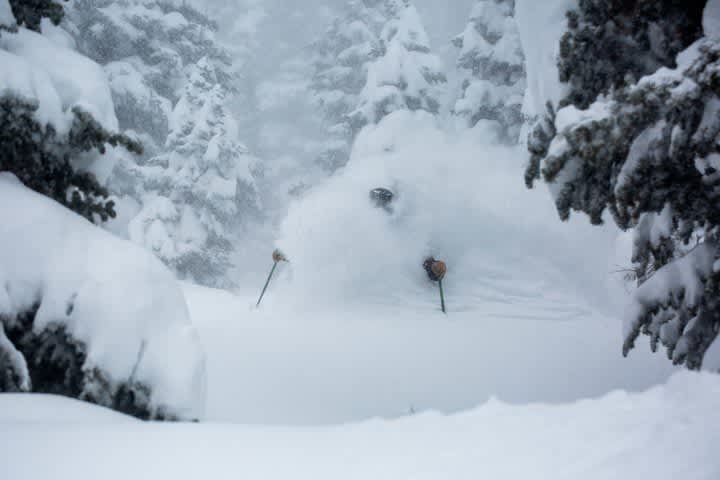 Alta Ski Area is located in Cottonwood Canyon, one of the snowiest places on the planet—receiving an average of 540 inches of snow each year. That means more than a foot of snow every five days during the ski season. But the sheer volume isn't what makes it so special—the climate conditions in the area generate a snow density of 8.5 percent. That probably doesn't mean much if you didn't study meteorology, but for skiers, the snow has just the right consistency for your skis to float through the powder. The light, fluffy snow has a softer feel, which is perfect for anyone who loves powder skiing.
3. TRADITION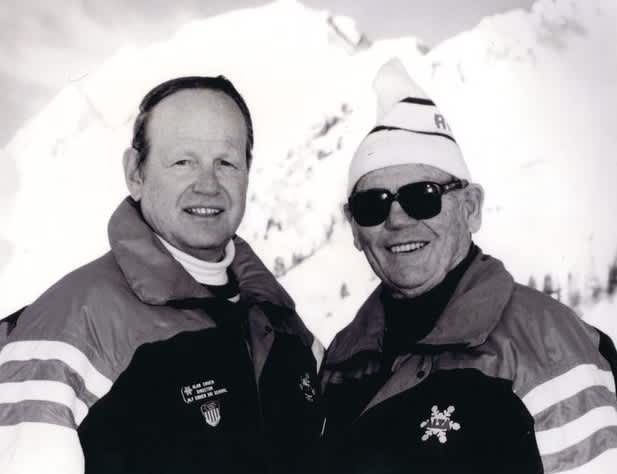 The first lift serving this mining town opened in the 1938-39 ski season, making it one of the oldest ski areas in the U.S. It has always been proudly independent, somehow managing to remain privately owned throughout the years in an industry that has produced mostly consolidation. This has permitted Alta to always focus on skiing. Longevity has become a very powerful lever for those committed to keeping Alta true to its heritage and tradition. You'll find both employees and patrons dedicated to keeping this tradition alive.
4. GREAT FOR BEGINNERS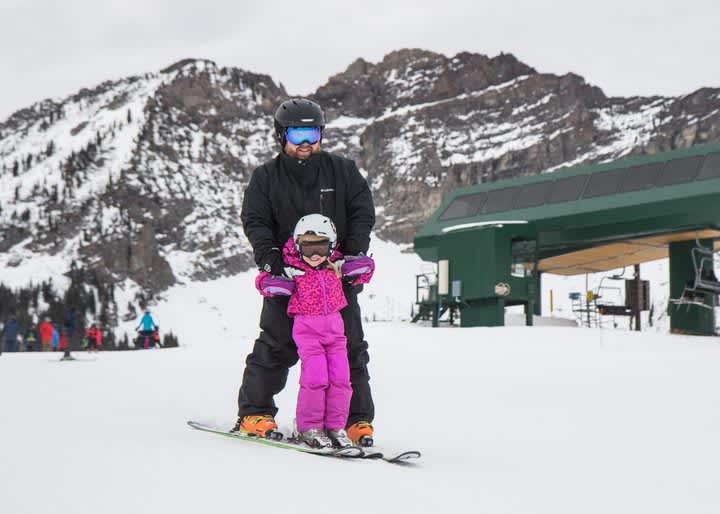 While many skiers think Alta is all about black-diamond runs, it also features a huge variety of terrain that makes it a great option for a family ski adventure. Two-thirds of the 2,200 skiable acres in Albion Basin and Collins Gulch caters to beginner and intermediate skiers (you'll find 25 percent of the mountain for beginners and 40 percent intermediate terrain).
Alta offers an awesome ski school for kids and novice skiers that get them out on the slopes carving turns. The Alf Engen Ski School is named for Alta's visionary who helped identify the area as a great place to start a ski area and was Alta's ski school director for 40 years. Half- and full-day programs for children older than four are available, as well as 45-minute lessons for kids as young as two. you can also take a parent-child private lesson and learn together.
5. GREAT FOR EXPERTS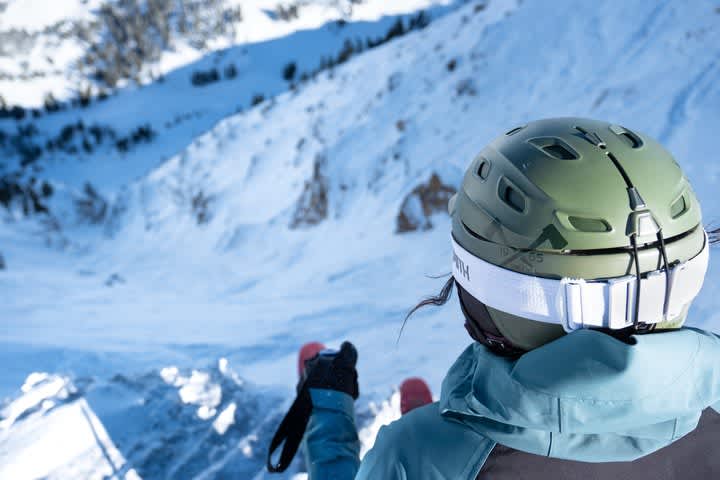 Of course, there's a reason that Alta has a reputation as a mountain for serious skiers. Alta is famous for its steep and deep powder snow, and challenging runs for experts. Take advantage of riding Alta's Supreme high-speed quad up 10,595 feet to the top of Alta. Point Supreme above Albion Basin is the place for the area's best mountain views. An escarpment of ragged mountain peaks lines the northern edge of Little Cottonwood Canyon, including Superior Peak, Flagstaff Mountain, and Mount Wolverine, while Twin Peaks and Mount Baldy tower to the west. Head down steep No. 9 Express, Erosion Gullies, and Challenger on the west side of the lift, and the classic So Long down steep slopes with drop-offs, moguls, and deep powder on the east side of the lift.
6. LODGING WITH A EUROPEAN FEEL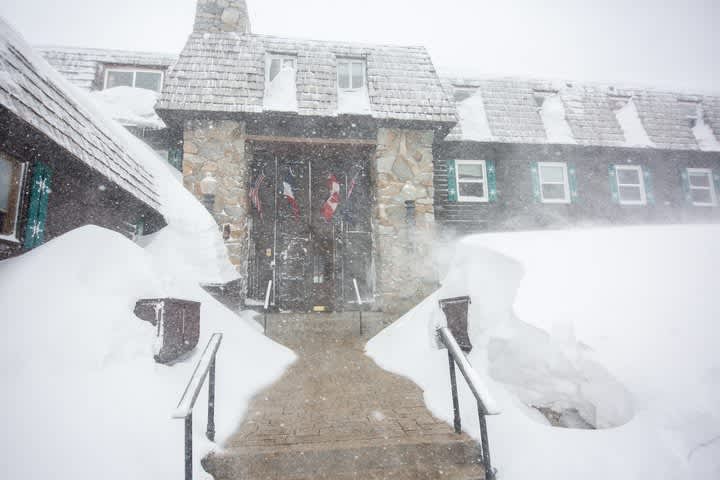 Alta has a different feel than most other ski resorts, harkening back to skiing's European heritage, and that's reflected in its lodging options. The Alta Peruvian is a favorite lodge at Alta and has a friendly community atmosphere. It sits back from the slopes a bit, but this makes for even better views of the mountain. The Alta Lodge is another great option, providing ski-in/ski-out access and a classic ski lodge feel, like an old-school European ski vacation. This lodge also features another après-ski favorite, the Sitzmark Bar, with incredible views of Alf's High Rustler and other classic runs.
7. ENVIRONMENTALLY Conscious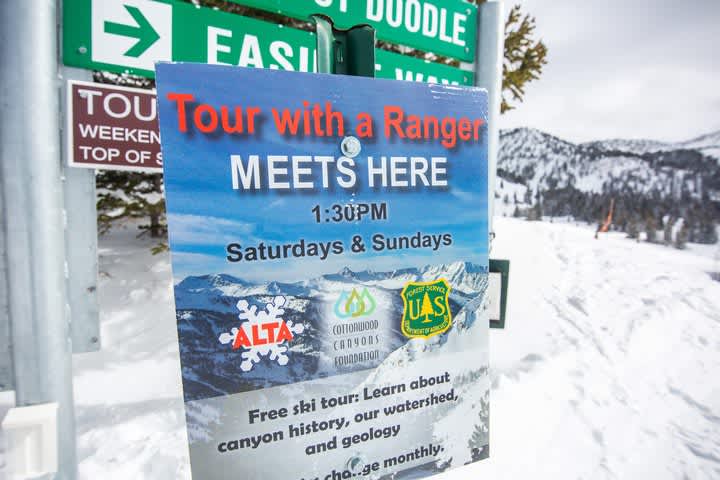 Alta knows that its sustainability and future success lies in addressing the challenges posed by global warming, the changing climate, and increased land use. The Alta Environmental Center was created in 2008 to protect the area and manage the area's development and growth. It is committed to respecting its environment, working to reduce and recycle waste products, conserving energy, and preserving precious land and resources with partners in the greater Salt Lake City community. It has become a major emphasis of the area, to ensure future generations of skiers will enjoy the Alta experience.
8. SPRING SKIING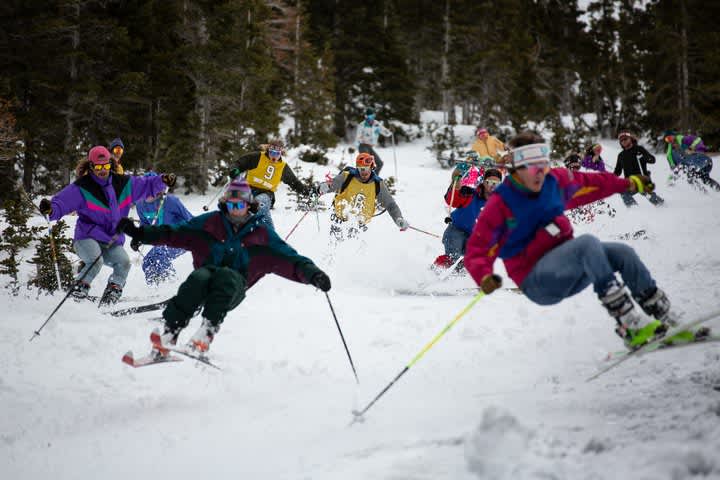 Once spring comes, don't stop thinking about skiing. With all of that snowfall, the season at Alta extends well into spring. Bring the kids and hit the slopes for classic skiing conditions with deep snowpack and stellar powder days because March is usually one of the snowiest months in the Wasatch Range. You'll find warm, sunny days, with members of the whole family grinning from ear to ear. The party lasts until Alta closes for the season in late April or early May.
Written by Stewart Green for RootsRated in partnership with Alta.