Alta Environmental Center
Our Mission is Sustainability...to protect and improve the well-being of Alta's environment, ski industry and community.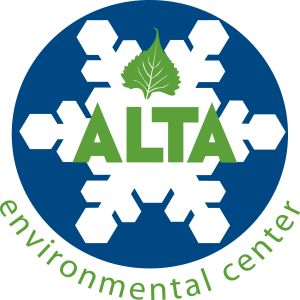 Building on Alta's 80-year heritage of conservation, the Alta Environmental Center was created in 2008 to guide sustainability and collaboration.
By recognizing sustainability events within our community, we look to encourage awareness and action from individuals.
Alta's ecosystem is within a protected watershed and the Uinta-Wasatch-Cache National Forest, creating many educational opportunities.