ALTA'S FRAGILE ALPINE ENVIRONMENT REQUIRES US ALL TO BE RESPONSIBLE STEWARDS OF OUR LANDS.
Escape the heat this summer by joining us and our key partner organizations for a variety of fun, family-friendly stewardship programs and educational events. Enjoy the fresh mountain air with like-minded people as you participate in being good stewards of this fragile ecosystem through one or all of these summer events. Keep up to date with times and more information by following our Alta Environmental Center on Instagram, and checking back here for updates.
Join forces this summer through stewardship and educational events with our partner organizations:
Summer Stewardship Events
Underneath Alta's one-hundred-inch base layer of snowpack lives an entire ecosystem with diverse plant communities and habitats. The Alta Environmental Center, along with our partner organizations, offer a variety of stewardship programs for you to get involved in helping us to conserve Alta appropriately for future generations to enjoy. These events include helping us harvest and plant native vegetation, invasive weed management, establishing and maintaining trails, and picking up trash that has been leftover from a busy ski season.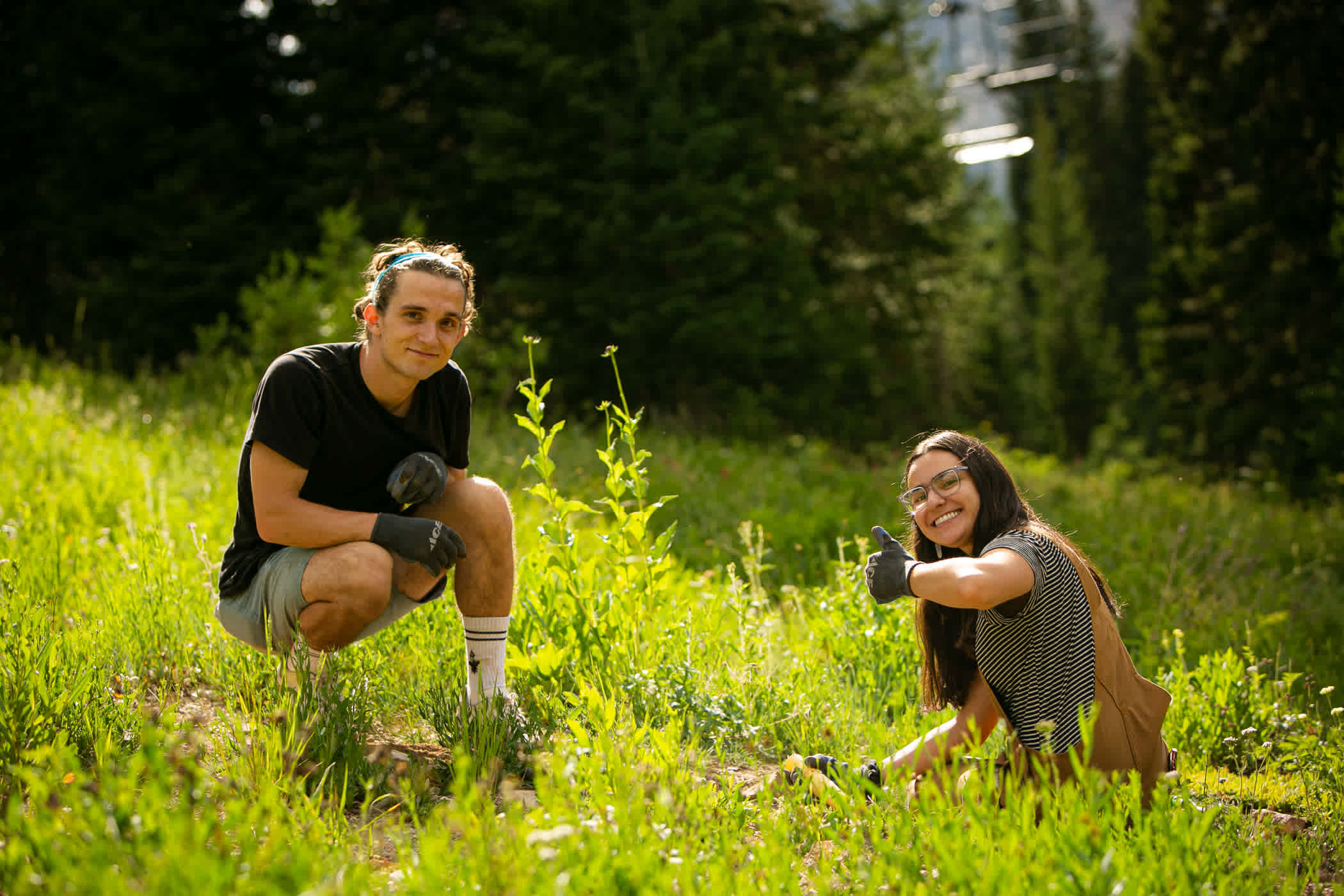 Alta and its partner organizations host monthly volunteer days. Participants have the opportunity to work on different restoration activities including planting native vegetation, weed pulling, or tree harvesting from 3-5pm. We provide food after the event and all ages are welcome! Registration required >
Tuesdays | 3–5pm

June 27th
July 25th
August 22nd
September 26th

Location: Albion Base Area
See the Alta Events Calendar >
Volunteer with TreeUtah and the Alta Environmental Center as we harvest saplings that have grown along Alta's ski runs. To give these small native saplings a better chance of survival we carefully remove them and take them to our on-site nursery where they are cared for by Alta Environmental Center staff. The trees are then planted on the mountain at a later date. Registration required >
Saturdays | 9am–noon
Location: Albion Base Area
Partners: TreeUtah & Alta Environmental Center
Join us for Alta's busiest event of the season as we spend a burly day on the mountain planting up to 1,000 tree saplings. We will hike to different locations throughout Alta and decide where to plant seedlings based on characteristics including aspect, elevation, and vegetation type to increase the likelihood of survival. Lunch will be provided! Registration information will be posted about a month before the event. Registration Required >
Join Friends of Alta for a special day as you plant a tree to honor of a loved one in Memorial Grove at Alta Ski Area. Please contact FOA for more information on this event.
Educational Events
One can attend several educational events this summer to familiarize you or your family with Alta's environment, vegetation, and native animals. See the events below for more information and how to get involved.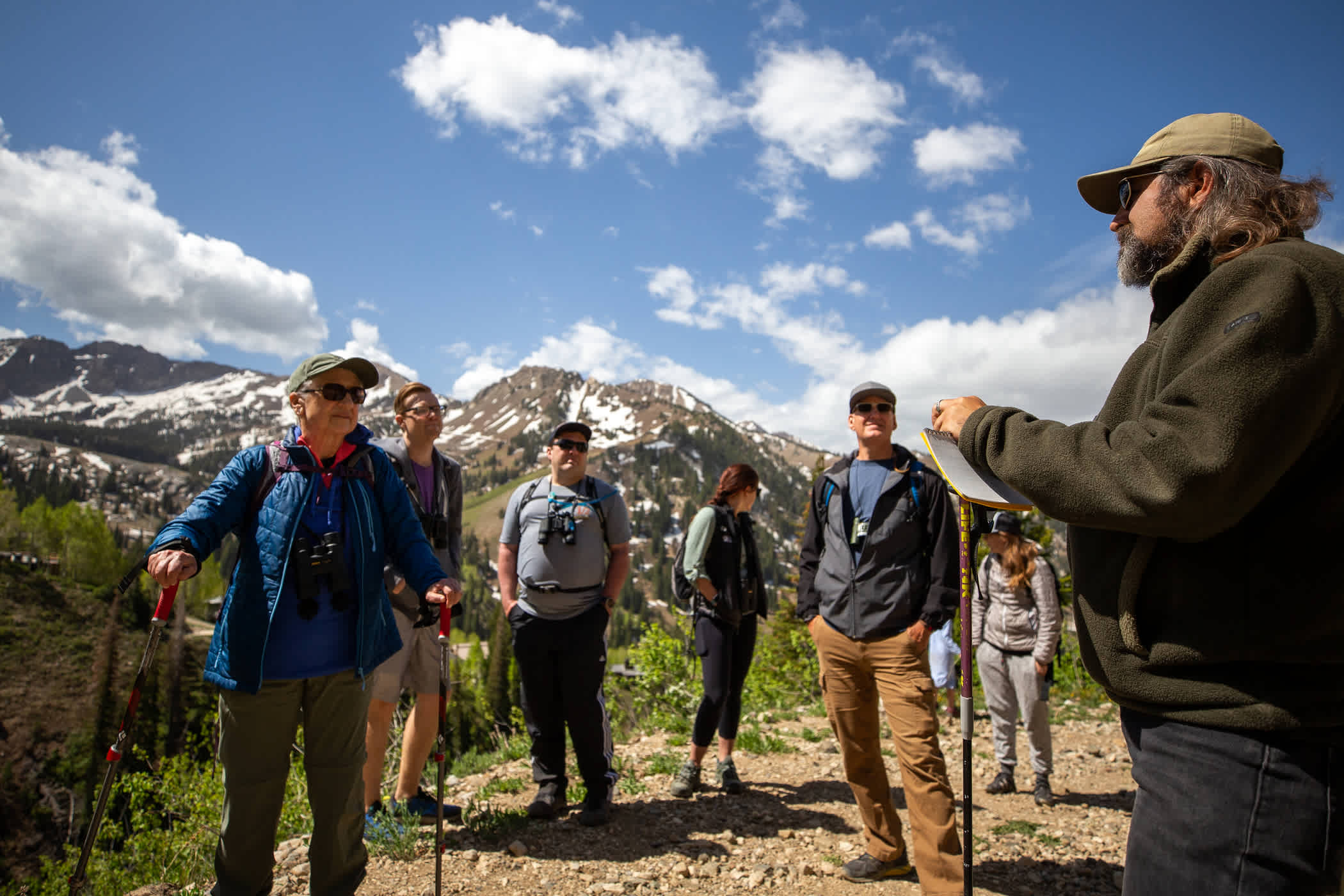 Join Tracy Aviary for a monthly birding hike beginning the third Thursday of each month, June through November as we search for the birds that call Alta home. Participants will have the opportunity to hike with expert birders while enjoying the beauty and birds of Alta.
Second Thursday of each month | 9am–12pm


May 18th, 2023
June 15th, 2023
July 20th, 2023
August 17th, 2023
September 21st, 2023
October 19th, 2023
November 16th, 2023

The location will be disclosed after registering for the event
Partners: Tracy Aviary and Alta Environmental Center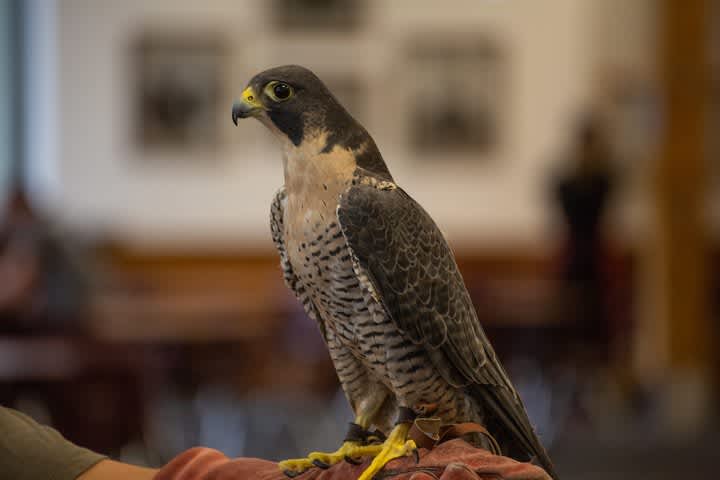 Enjoy a beautiful afternoon in the mountains for a uniquely interactive and educational event with Hawkwatch International. Observe birds of prey in action as experts share the important roles these creatures play in our ecosystems and how you can participate in conserving these raptors. Bring yourself, a friend, or a family member to learn more about different species of birds and get up close with these amazing creatures.
Fridays | 1–2pm

Location: Meet at the Alta Town Park
Partners: Hawkwatch International and Alta Environmental Center
Join us for the annual Wasatch Wildflower Festival organized by the Cottonwoods Canyon Foundation, and hosted here at Alta. Come for the day to catch sight of the brilliant wildflowers as they are in full bloom, check out some great organizations, and head out for a guided hike to learn more about the native wildflowers that inhabit Alta. This event is free, but registration is required.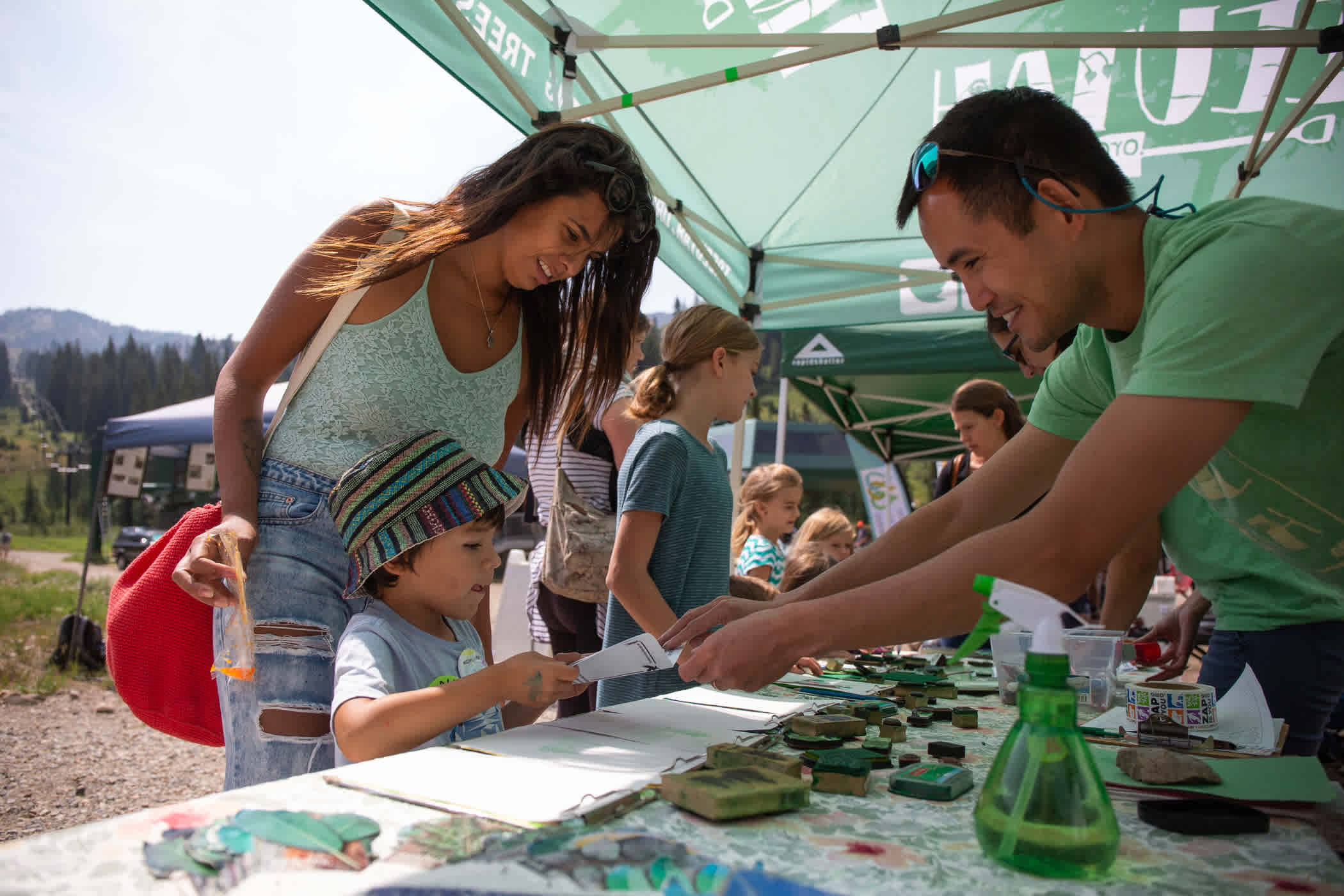 Bring your kids to enjoy a fun-filled educational day in the mountains on August 5. Different partner organizations will have several activity booths set up for all kids to enjoy. Each booth has a different activity teaching different aspects of the environment.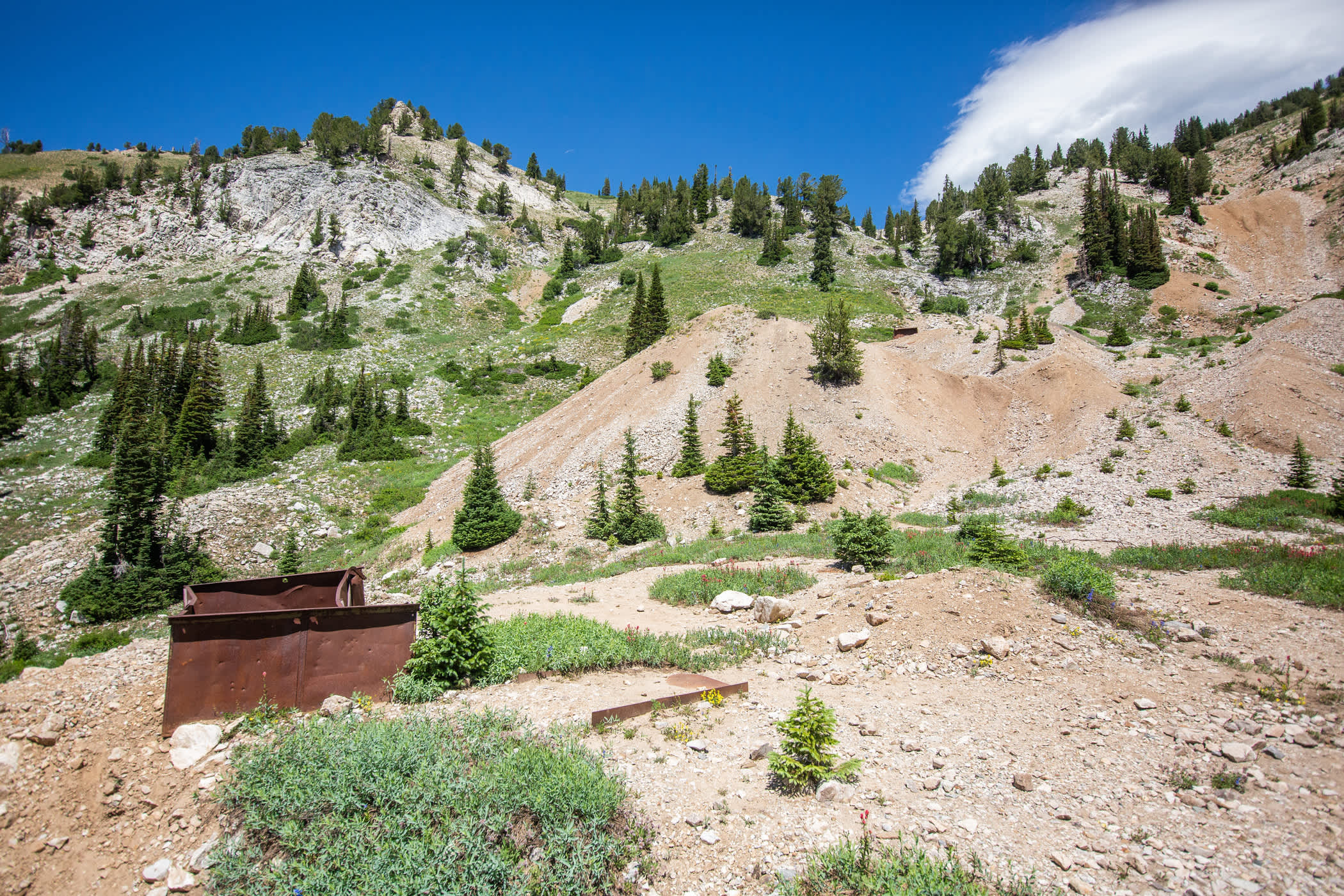 Join us for Utah Cultural Site Stewardship's inaugural event as we trace history's footsteps of Alta's mining past on a hike through Grizzly Gulch. Led by the Utah State Historic Preservation Officer, we will uncover remnants of old mines and piece together the resilience and ingenuity of the past. This event aims to foster a deeper connection to our environment and conservation efforts by diving into Alta's rich history that shaped this magnificent landscape.
Saturday, September 2nd | 9am-11am
Location: Park at the Twin Lakes Pass Trailhead | View Summer Trail Map
More about the Alta Environmental Center
Founded in 2008, the Alta Environmental Center was created to protect and improve the well-being of Alta's environment, ski industry and community. In pursuit of its sustainability mission, the Alta Environmental Center strives to conserve natural resources, act as a resource for the community, and encourage environmental education to promote awareness and action from individuals. Thank you to all our wonderful partners, volunteers, and the Alta community for helping us take care of this beautiful place. Contact us at environment@alta.com.