THE FUTURE OF ON-MOUNTAIN MICRO-LIVING.
For the first 83 years of operations, Alta Ski Area has focused its efforts on providing an authentic skiing experience in a natural mountain environment. Alta has the snow and the terrain that, with very few changes over the past eight decades, continues to attract skiers from across the globe. It's why Alta is known as the powder skier's mecca.
Starting with the construction of Little Cottonwood's first ski lodges in the late 1930s, the Snowpine Lodge and Alta Lodge, Alta has kept a close watch on the ski hotel and condominium industry. Over the past eight decades, we've seen lodges spring up and flourish, withstanding avalanches of both snow and the excitement of the wildflower season. All along, Alta has resisted the temptation to get into the lodging business, comfortable with providing a ski experience and spending idle time with reforestation and sustainability practices.
While Alta was busy smelling the wildflowers, other ski areas have decided to expand to exciting non-skiing adventures—tubing hills, water parks, casinos, luxury shopping malls, full-size and miniature golf courses, scenic tram rides, gold panning, bungee trampolines, mountain coasters and other year-round mountain infrastructure. For over eight decades Alta has relied on a simple business formula known internally as C4TS-S4TS: S1NC3 1938 (Come 4 The skiing. Stay 4 The Skiing: Since 1938).
Through historical snowfalls and the rare drought, recessions, and global pandemics, Alta has waited with bated breath and a longing eye for the correct timing to diversify our on-mountain portfolio to keep up with the times.
We're about to change everything!

Without further ado, Alta Ski Area is proud to introduce our first foray into Alta's on-mountain real estate portfolio—Alta Pods.
introducing... Alta Pods!
Ski-in/Ski-Out Modular Living Pods located on Alta's Mount Baldy
Bucking the trend of bigger and better, we introduce the anti-ski mansion. These modern-rustic, industrially-inspired utilitarian pods are perfect for anyone looking to escape to the mountaintops from the hustle and bustle of city, suburban and rural life. When we say modern, we mean it. Leave your AirPods at home, the Alta Pod is essentially one giant AirPod and transforms into your personal speaker or headset. Why work from home, when you can work from Mount Baldy? Your friends will ask "how high are you?" And you can say, "11,000 feet."
Alta Pods—adventure (and views for days) right at your doorstep!!!
Low on wasted space and high on adventure! Alta Pods are can be found around Alta Ski Area and surrounding mountain slopes—typically those between 35 and 42 degrees—placed on stilts for maximum views, Alta Pods are mobile and can be restocked with supplies and relocated to other locations in the Wasatch via helicopter.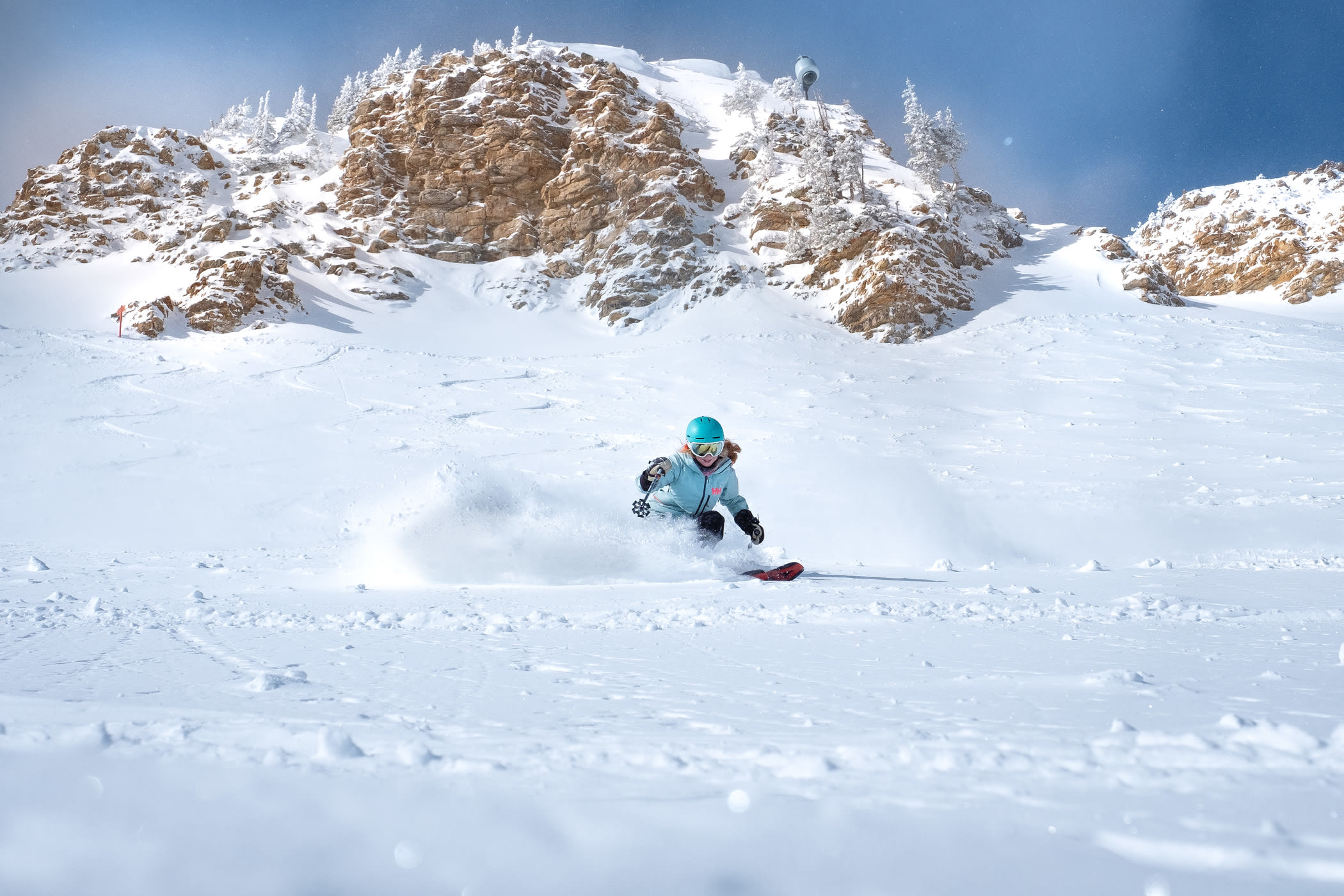 Focus groups suggest that Alta Pods are Perfect for the following groups:
Anyone that spent the past year in quarantine and just isn't quite ready to re-enter society.
Space-conscious, low-impact Millenials seeking unique experiences over things (avocado toast not included).
Empty-nesters and snowbirds looking to downsize their footprint while upsizing their views!
Recently displaced urban professionals looking for a little extra living space and plenty of fresh air.
Recently-divorced motorcycle-riding fitness dads going through a mid-life crisis.
Athlete-influencers looking to gain a competitive edge through high-elevation acclimatization and sleep training. Deluxe models feature "Dark Mode", turning your Alta Pod into a sensory deprivation hyperbaric chamber.
Readers of Men's Journal just dreaming of their next adventure.
If you find yourself (or someone you know) in any one of these categories, an Alta Pod may be the perfect fit for you!