Steeped In Tradition Episode 10 – Sisterhood of Skiing.
Sweetgrass Productions and Alta Ski Area tagged along with the many generations of women who have made Alta their home. Steeped in Tradition Episode 10 - Sisterhood of Skiing celebrates the camaraderie, power and love that women bring to the mountains.
Special thanks to Leah Woods for writing, producing and creating the soundtrack for this film.
What an honor to be highlighted with this remarkable group of #badasswomeninaltassnowglobe! I worked at Alta from 1974 through 2018, so qualify as the oldest voice. I am OK with that yet do have dreams to be in my thirties once again. As a gentler-slope tele skier these days, I watch in wonder and envy the amazing skills these "girls" have. My thanks to Sweetgrass Productions and Alta for creating this film.
What stands out to me even more than the athleticism, though, is the confident voices and commitments the individuals in this group have in the community of Alta and beyond. I truly underscore these attributes that women, now more than ever, exist to lift each other up.

- Connie Marshall
My dreams in the ski industry were to narrow the gender gap, from entry-level jobs to lifetime top-level careers. The success I believe I had was engaging in discussions with a top-heavy male-dominated environment by helping leaders to understand that there should be better opportunities for us and that we are very capable. I was fortunate to work in this with a voice and participation that reached to national discussions. This group of women are totally capable and have demonstrated the need to continue to work on these issues of equality, not only for women but for the wider lens of social justice and their contagious passion. They are well-equipped and ready to keep moving forward with power and grace.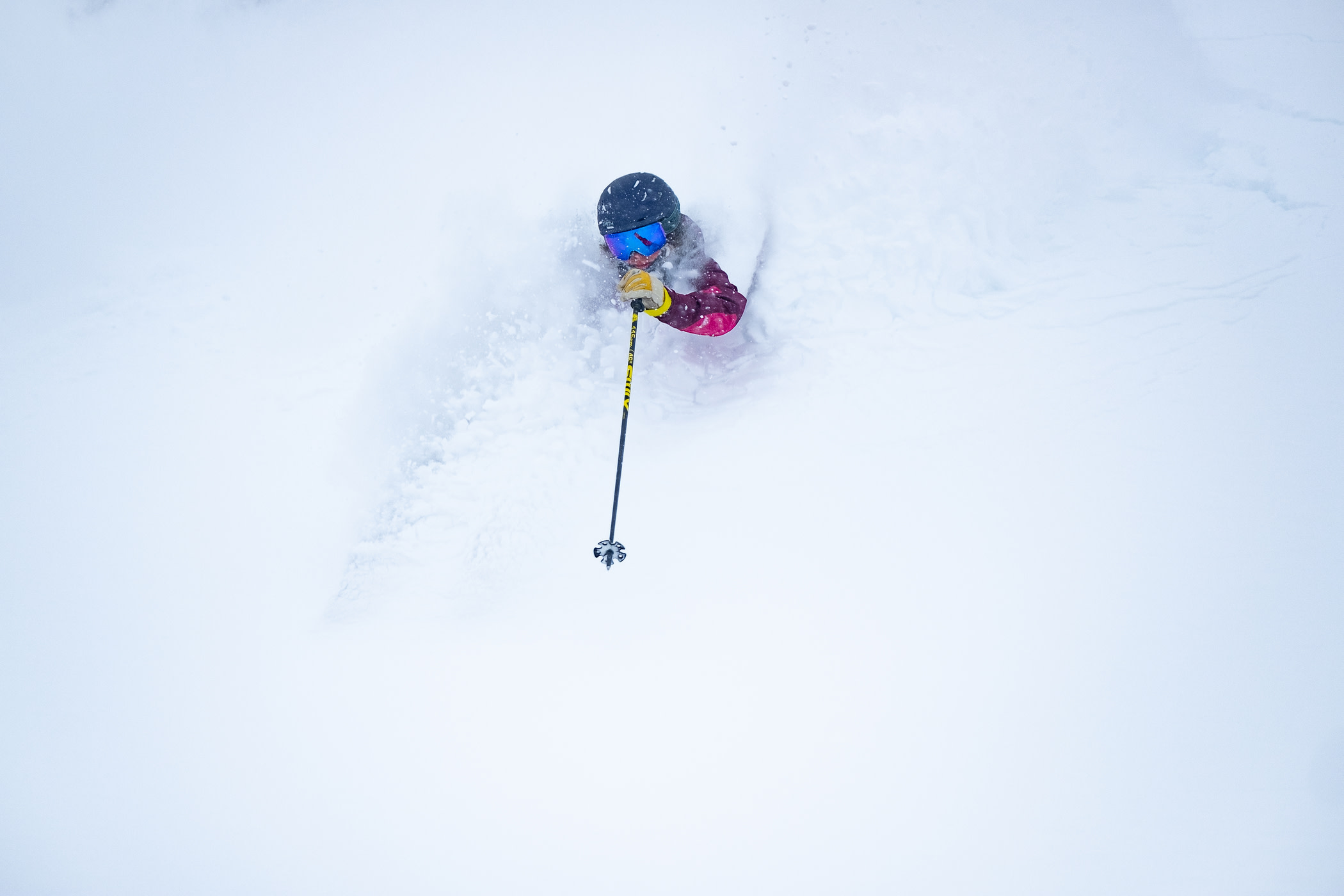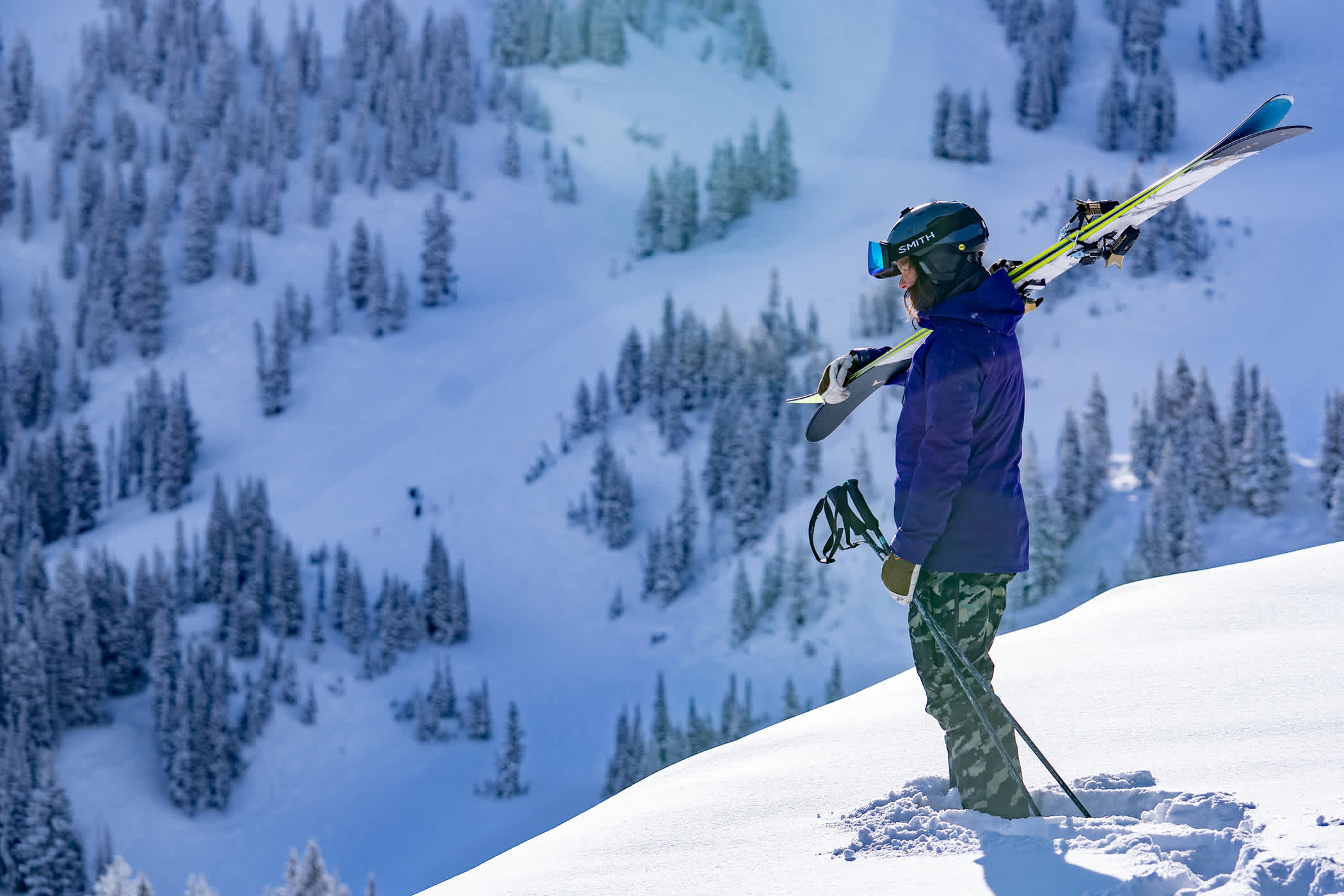 "Being a part of the Female Alta Community means the world to me. I have traveled a lot over the years and lived in several different snowy places but every time I pull into Alta my heart warms in a way that 'home' can only elicit.
I have been an advocate for women's skiing since before I was a professional skier and NOTHING stokes me out as much as the community of ladies at Alta.
From Connie Marshall taking a chance on me in the very beginning of my career, to the female ski patrollers, to the female-owned and run businesses, to lifts being run and maintained by women, to Lil Sara's relentless dedication to the Alta Community, to the fostering of female talent in photographers and videographers, to the hands that prepare food at the Buckhorn, Alta Java, Baldy Brews and many more, to the young posse of insanely talented ladies ripping around together these days givin' each other high-fives on a powder day.... there is NOTHING like the community of Alta women. I'm beyond the moon that I'm lucky enough to be a part of it and especially at such an exciting time to be a woman in the outdoor industry."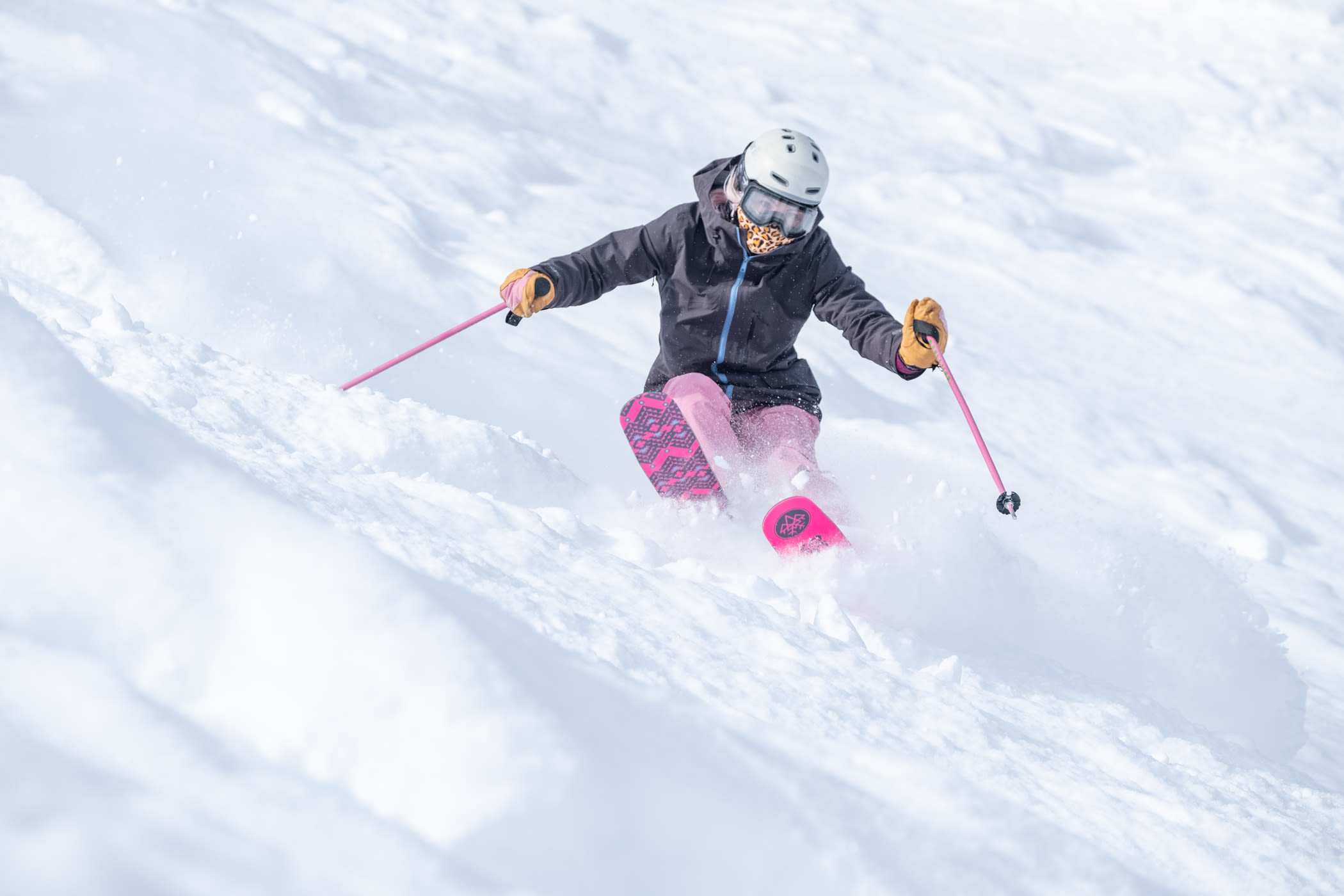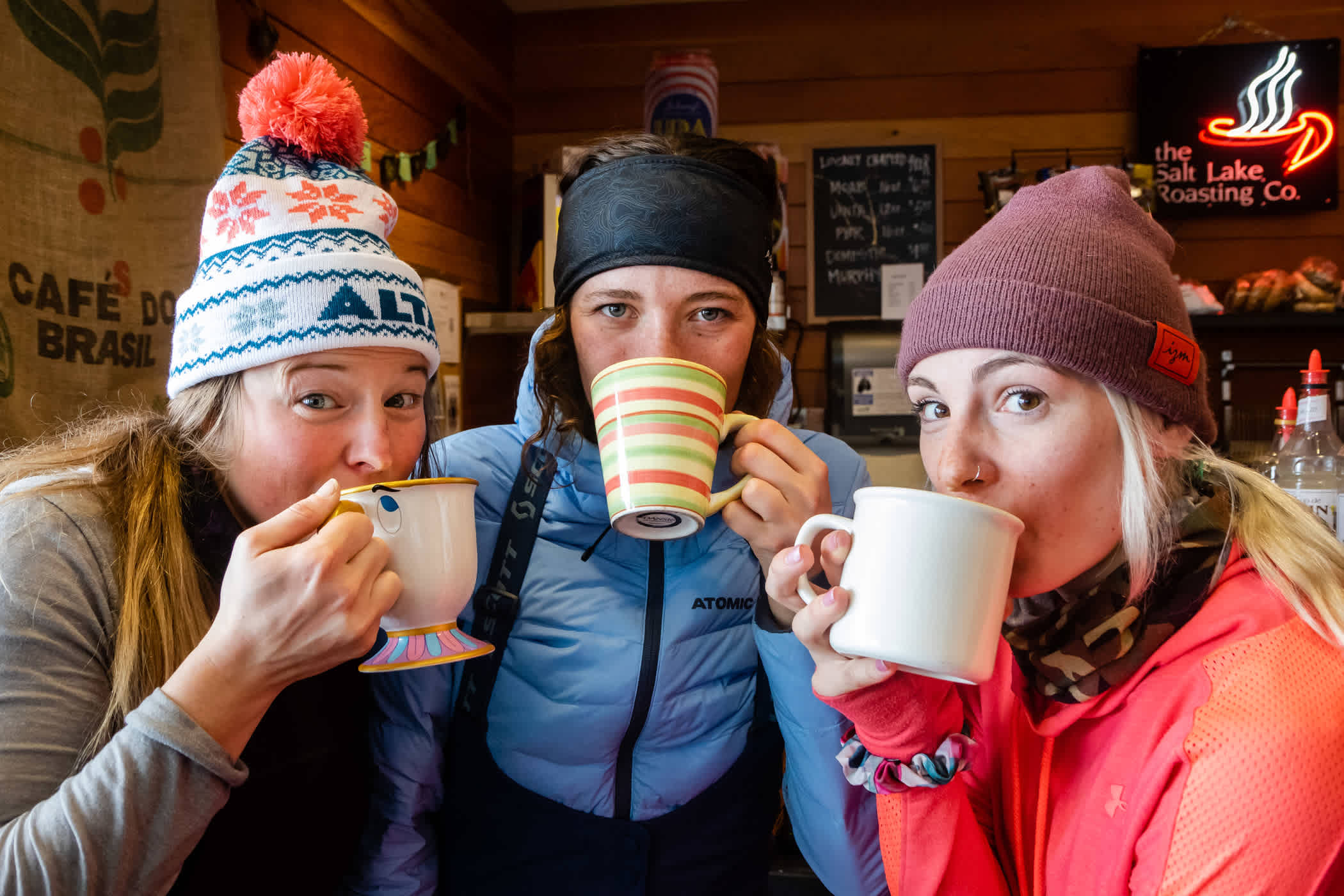 I grew up with a career-driven mom, coached by headstrong women in gymnastics. My formative adult years have been spent at Alta; first at ski school, now primarily as a freeskier. Throughout my teen and young adult years, I found myself in competition with other girls. In a constant comparison and always coming up short. After becoming involved in Alta Lady Shred with Sarah McMath, I began to understand that there is a better way of living than that. I challenged myself to find beauty in the comparisons with other women, and confidence in my differences.
The Alta community has offered a safe space for me to challenge my eating disorder, advance my freeskiing, and seek to understand my depression and anxiety.
The progress women have made at Alta in careers, friendship, and skiing is worth celebrating, but we also have a long road ahead of us. I'm proud to be an Alta woman; to push boundaries and tradition, to empower other girls around me, and to welcome new blood.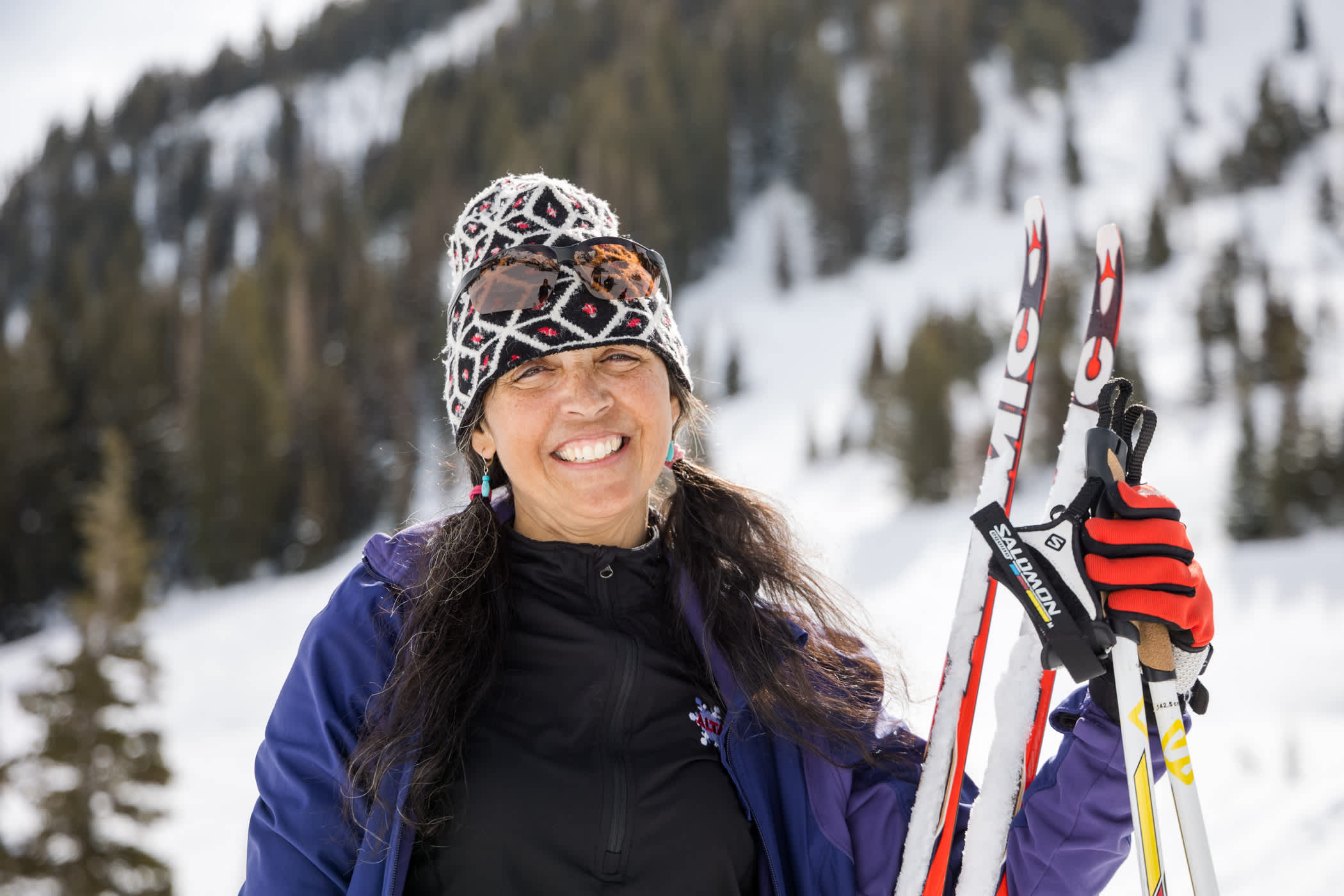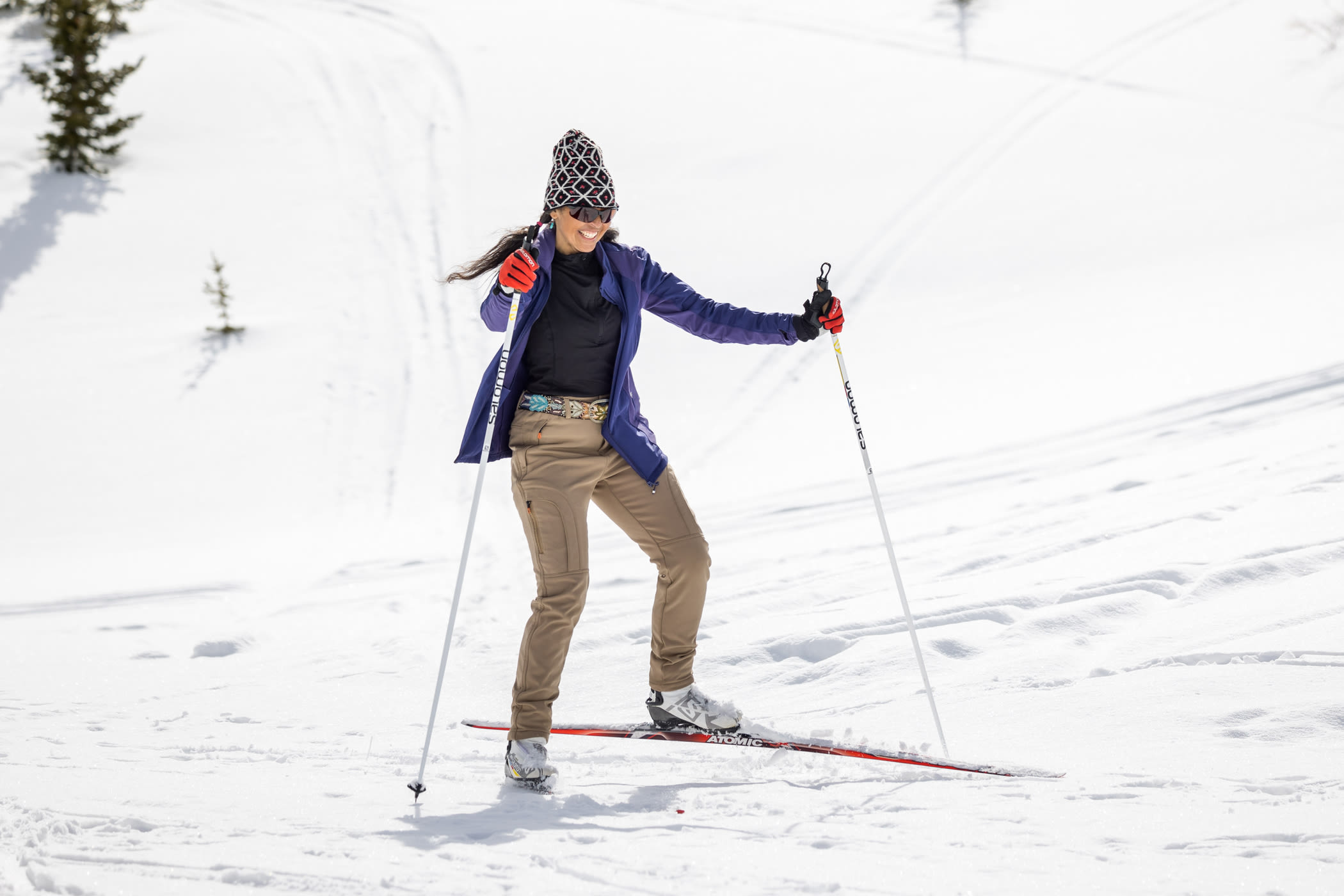 Alta, Utah is one of the most magical places in this world where one will encounter incredible wildlife, beautiful wildflowers in summer, romantic alpenglows, a place where mother nature delivers the greatest snow on earth and a community of the most amazing men, women, children and dogs! I'd like to bring special attention to our women in our community in the spirit of Women's Day.
The women in the Alta community are AWESOME! TALENTED! SMART, SO SMART! HAVE THE BIGGEST HEARTS and WHOA, CAN THEY SHRED and so much more!!!
They come from all over the world with their own individual talents and share their skills, their ideas, their passions with all of us. Although Women's Day comes around once a year, our amazing women are filling all of us with their goodness every single day. I am honored to be among these women and hope you all join us as we celebrate at this magical place called Alta.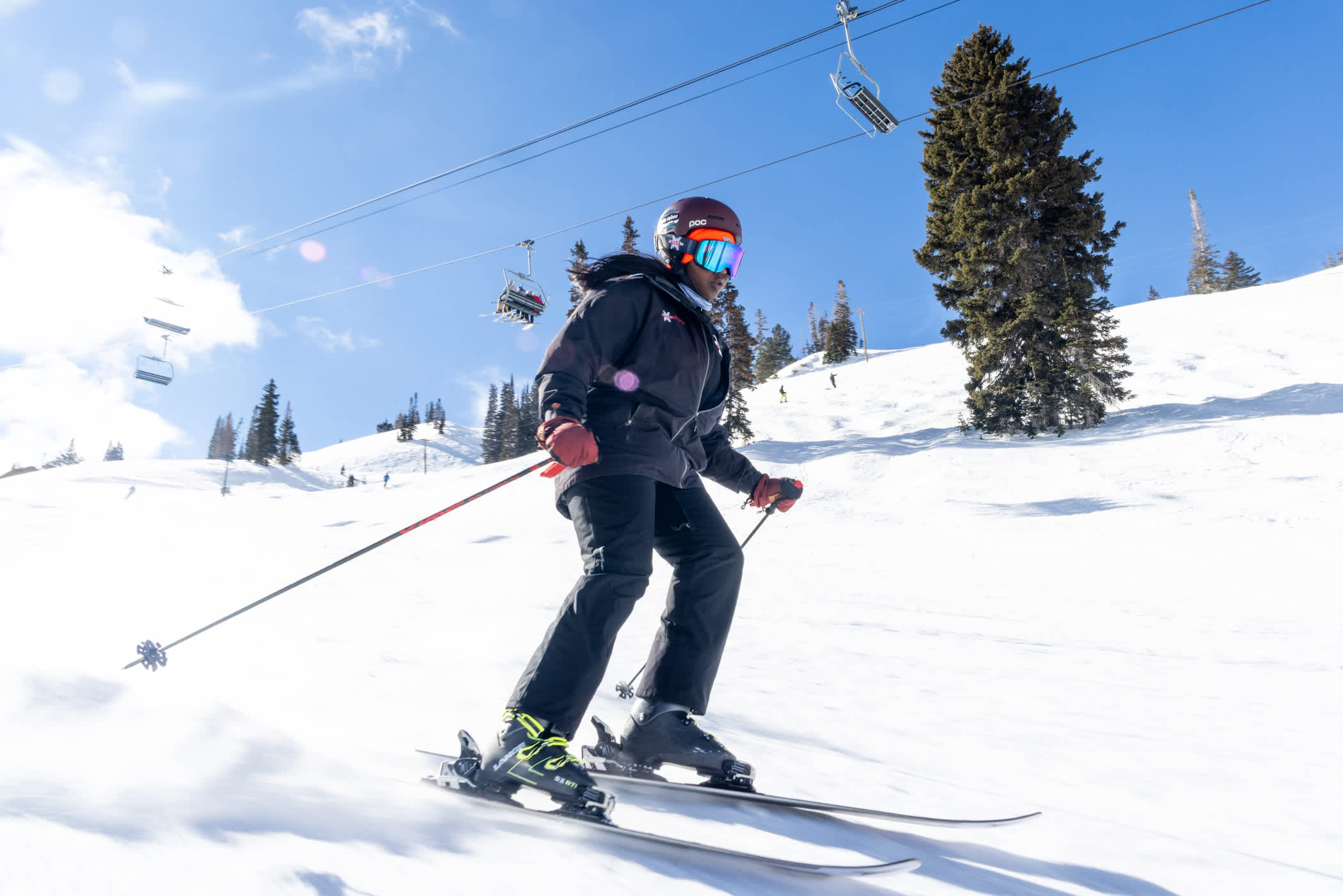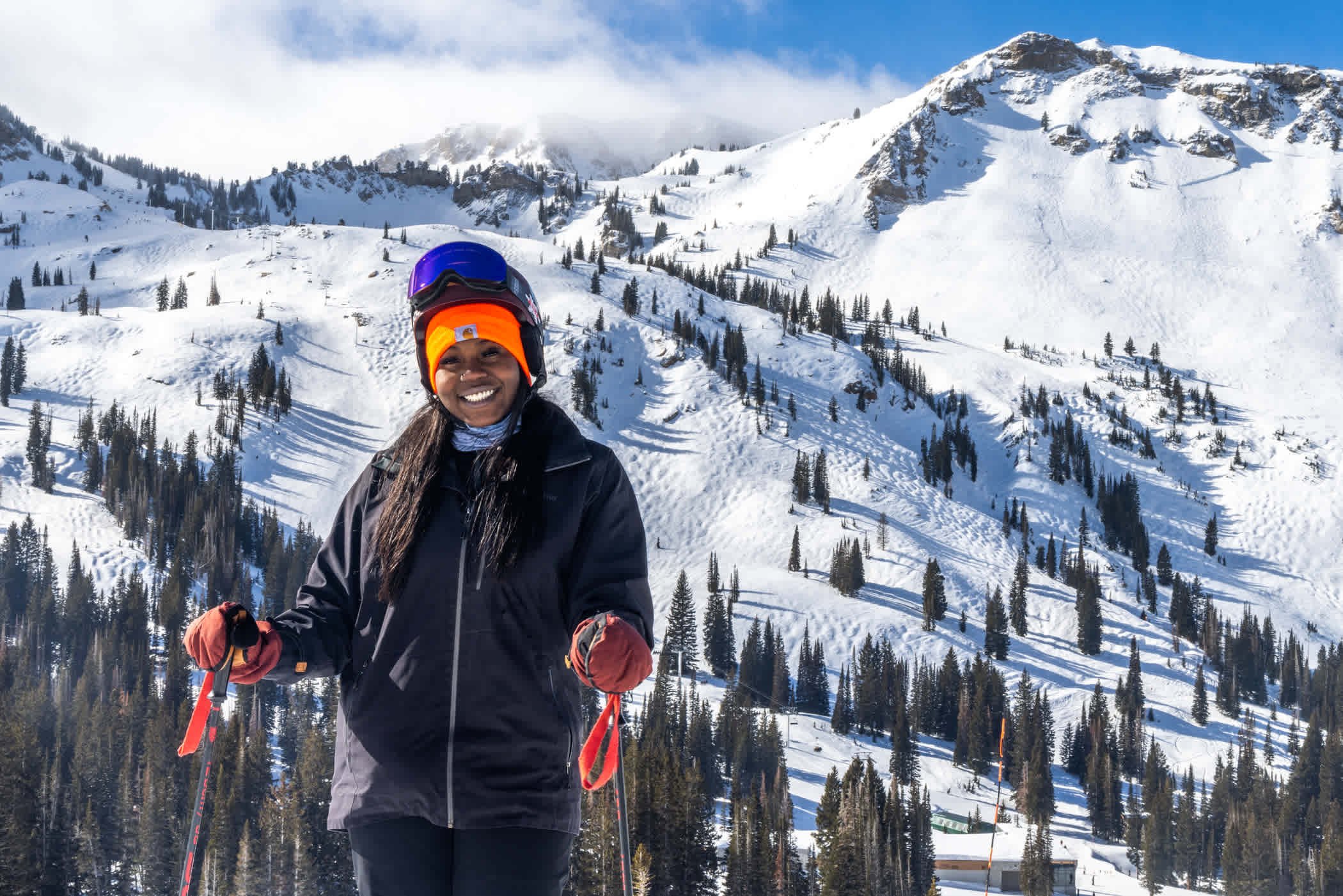 Everybody thinks of Alta as a harder mountain. For anyone who's intimidated, I would say, "come out, there's nothing to be scared about,"
It doesn't matter how good or bad you are. There's just a place for everybody. Honestly, I'd say it's the best place on earth. I love it up here.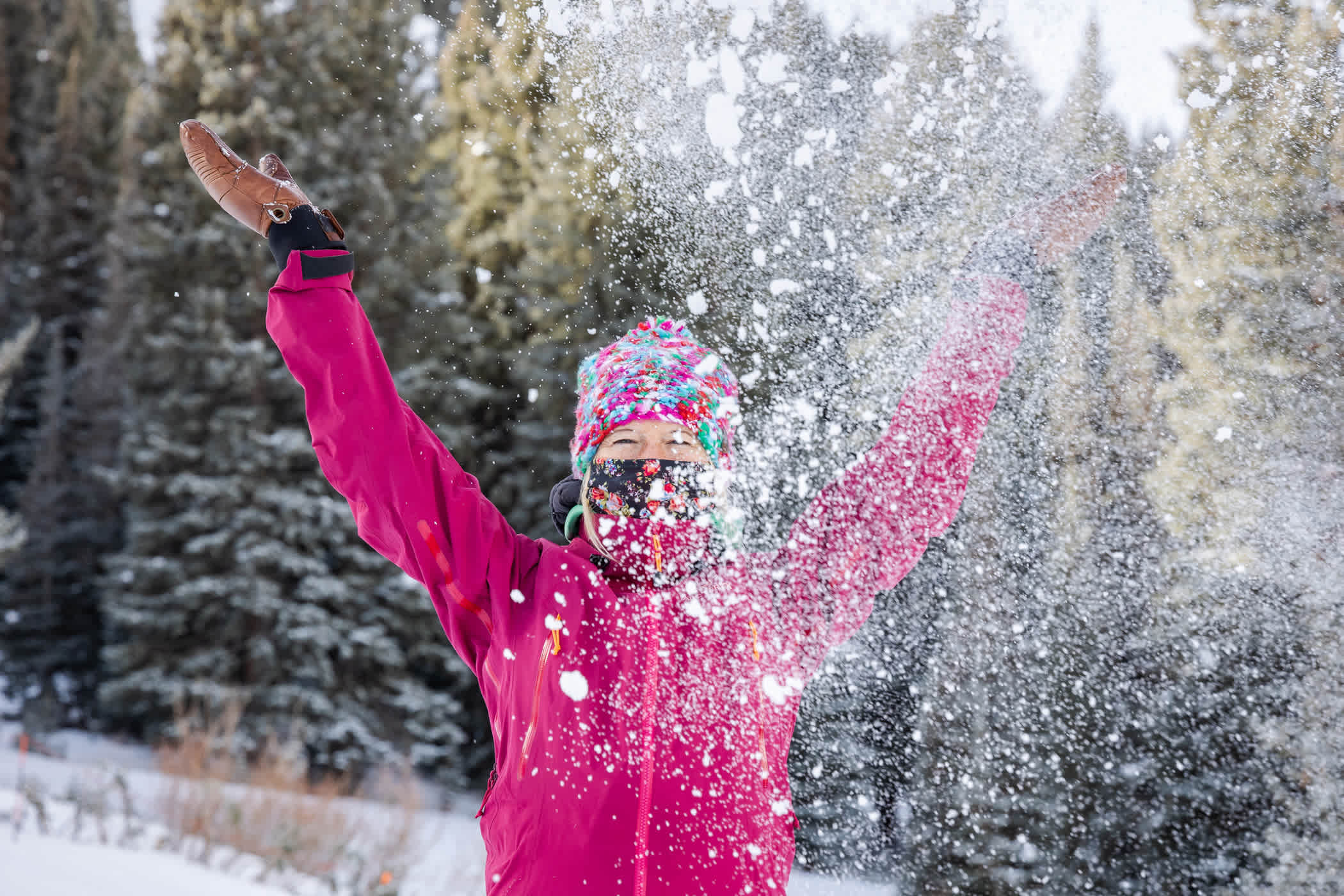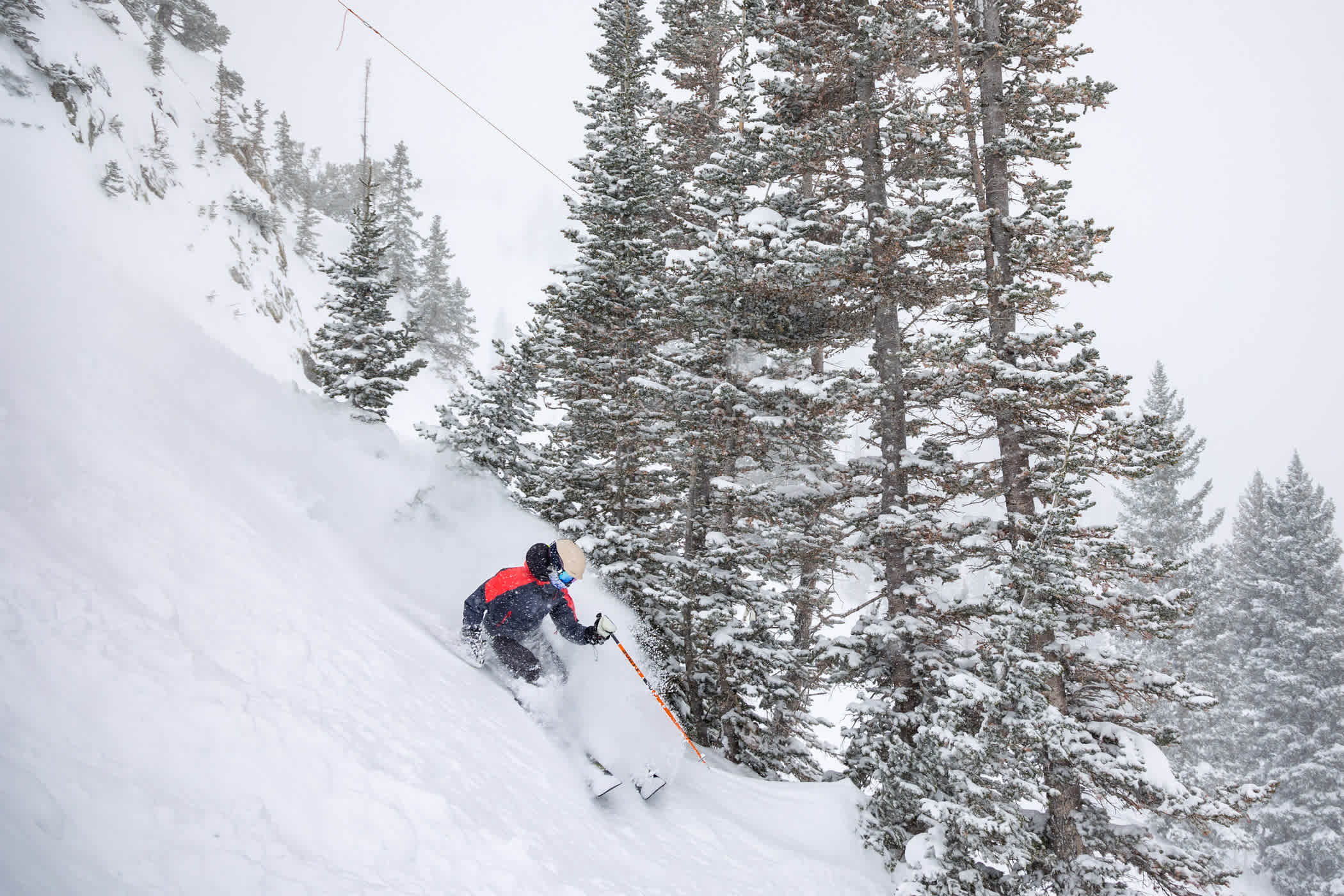 I have always felt a connection to the women at Alta. I met Connie Marshall when I was in college and continued our friendship and working relationship through the years. My mom and grandma grew up skiing Alta and then my sister and I started skiing Alta when we moved to SLC for college. Now I ski with my nieces and sisters at Alta and they get to meet all my lady friends at Alta. It's always been a special place where women are like me and love to ski and be outdoors.
The women of Alta are some of the best people I have come to meet in my years.
Thank you, Alta, for creating a community of incredible women who are life-long friends and mentors. The future is bright.