on-mountain education, Giveaways & live music.
Join Alta for its 13th annual community Alta Earth Day! Connect with sustainability-focused and local companies from the Salt Lake area, and/or get on the snow with Cottonwood Canyons Foundation, Tracy Aviary, or TreeUtah for one of our on-skis events and gain a fresh perspective of the ecological system at work here in Alta. Check out the basecamp/vendor village at the base of the Collins lift. This event encourages environmental stewardship, responsible recreation, and awareness of the relationship between climate change and the future of the ski industry in Little Cottonwood Canyon and beyond. There will be a generous opportunity drawing - win a brand new pair of skis, outdoor gear, a climbing gym pass, and more! Leah Woods will be delighting us with music on the Goldminer's Daughter Patio from 4-5pm.
On the snow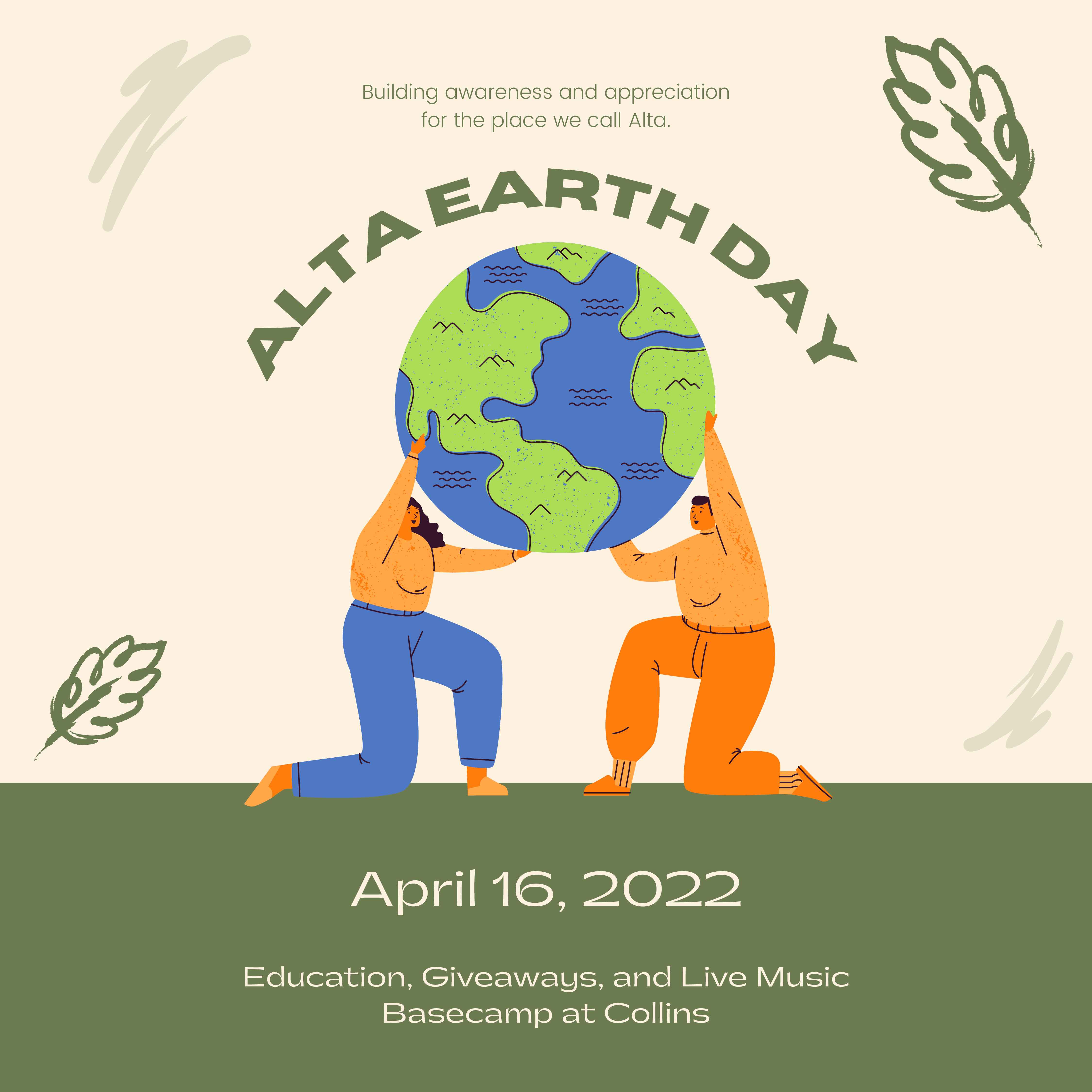 Birding on Skis with Tracy Aviary | 9am-Noon
Join Tracy Aviary's expert birders on skis in search of our feathered friends that call Alta home. Stellar's Jay, Mountain Chickadees, Dusky Grouse, and Clark's Nutcrackers are a few of the 100+ species of birds living amongst our favorite ski runs. Ski green and intermediate runs that wiggle through the trees in search of them. Lift ticket required. Registration required.
Register Online >
Trees and Skis with TreeUtah | 10am & 12pm
Spend an hour learning about the tree species that live at Alta, the ecology of the forest, threats to the forest's health, the ongoing efforts of Alta and TreeUtah to protect forest health, and what you can do to help. Meet at the top of Sunnyside lift at 10am or 12 pm. Lift ticket required.
Ski with a Ranger from Cottonwood Canyons Foundation | 1-2pm
This is a great activity for families or anyone looking to learn more about the ecology and geology of Alta. Meet at the top of Sunnyside lift at 1pm. Lift ticket required.
Nest Box Installations with Tracy Aviary | 2-3pm
Tracy Aviary studies the behaviors of birds that nest in holes and hollows in the aspens and evergreen trees of Alta Ski Area. Snowshoe through a short hike and help put up nest boxes that will be home to a variety of birds. Snowshoes are available but limited. Email environment@alta.com.
Register Online >
Snowshoe with a Naturalist from Cottonwood Canyons Foundation | 2-3:30pm

Look for animal tracks and learn about the wildlife that left them, all while surrounded by some of Utah's most beautiful mountains. A fun experience for all ages and led by a volunteer naturalist with years of experience in the canyons and communal love for learning. Registration required.
Register Online >
ALL DAY VENDORS/Sponsors
Meet some of Salt Lake's local and sustainable companies. All day long, entities will be set up on the snow at the base of Collins. The following businesses will be in attendance on Alta Earth Day.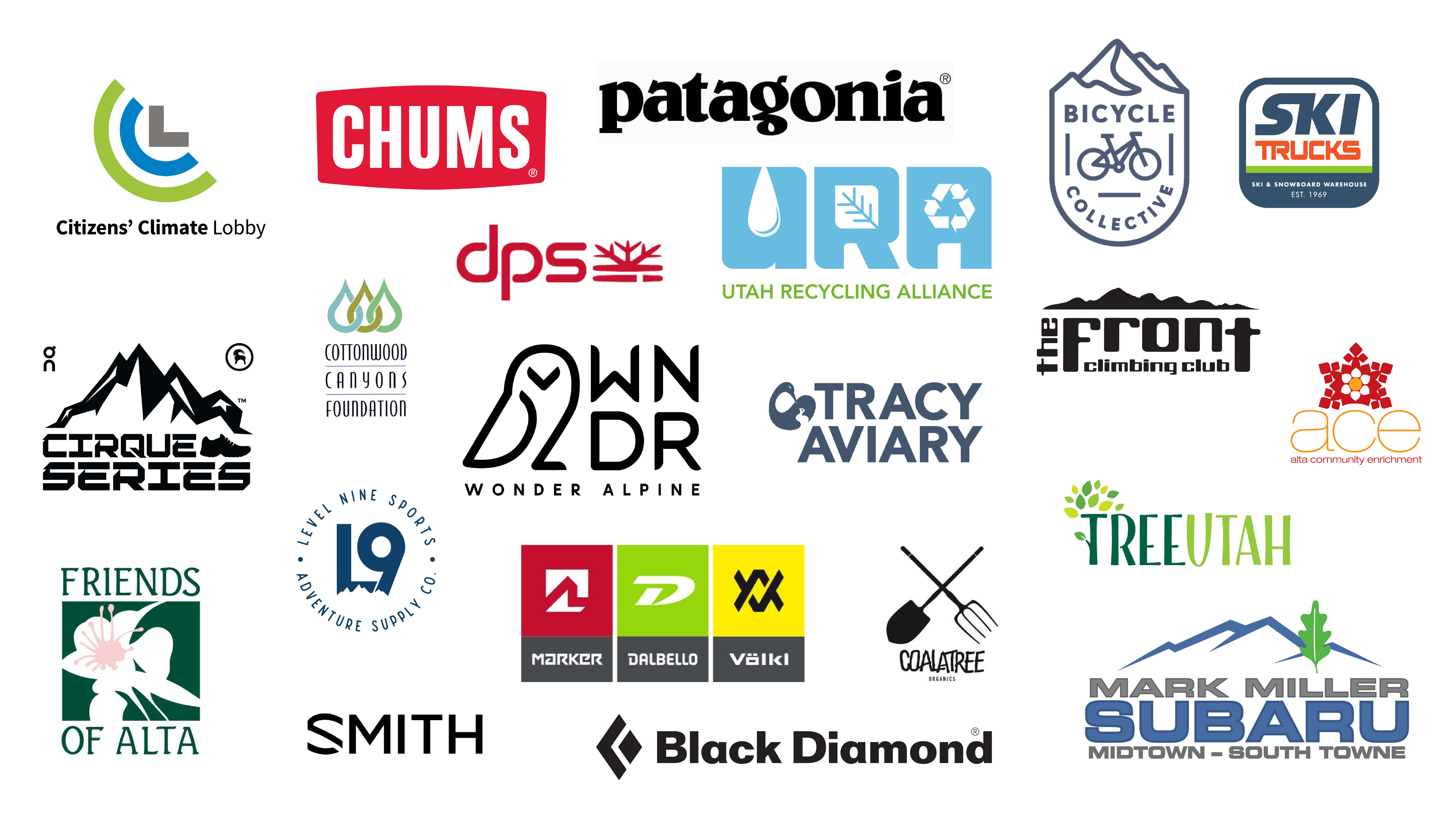 Get Rid of your old Skis and Snowboards
Got any skis or boards you'd like to sell, but just can't seem to get anyone to buy it? Keep your old stuff out of the landfill and drop off your old gear with the Utah Recycling Alliance who is partnering with Ski Trucks to use your old gear for a beneficial reuse.
PLASTIC-FREE REFILL STATION
Lone Pine Gear Exchange will be at Alta Earth Day with their Plastic-Free Refill Station set up! Bring your own reusable containers and fill up on household items like soap, shampoo, condition, floss... you get the idea. Refill, weigh and feel good about eliminating some single-use plastic from our world.
Bike and Bike Part Recycling
Do you have old bikes or bike parts lying around taking up space? Free up some space in your home or garage while supporting a good cause! The Salt Lake City Bicycle Collective will be accepting old bikes and bike parts for donation at Alta Earth Day. These old bikes and bike parts go into building thousands of refurbished bikes of all types, and many of these refurbished bikes are donated to adults and children in need. Even if your bike or bike parts appear to be damaged beyond repair, the Salt Lake City Bicycle Collective will still accept them.
Live Music
Leah Woods will be playing on the Goldminer's Daughter patio from 4:30-5:30pm.
Any questions can be emailed to environment@alta.com.