It's been a busy offseason at Alta Ski Area.
The snow has finally melted, the wildflowers are in full bloom and we are now halfway between Closing Day of the 2021–22 season and Opening Day of the 2022–23 season. Summer at Alta doesn't mean we turn off the lifts and lock the doors, Alta Ski Area's employees have been busy this offseason with summer operations, lift and avalanche mitigation projects, maintenance, and terrain and revegetation work. We continue to work closely with the US Forest Service and local community organizations in our stewardship of this high-alpine mountain environment that we work and play in.
Because you're craving an Alta summer update nearly as much as an Alta powder day, here's the latest on summer.
Summer Operations
The Summer Road opened on July 1st and the Summer Road fee booth has been busy providing summer information and educating guests in the Albion Basin. There is a $10 fee to drive the Summer Road to Catherine's Pass Trailhead and the Albion Basin Campground. This fee goes towards maintenance of the Summer Road, upkeep of trails, cleaning of restrooms and ensuring that visitors will have a place to park in the Albion Basin.
The Alta Camp Store is open in the Albion Basin Campground next to the Cecret Lake Trailhead and Devil's Castle Loop. The Camp Store will operate Friday–Sunday from noon–6pm, proving a great place to grab snacks, camping and hiking essentials or some Alta-branded gear. The Albion Basin Campground is now open and is expected to remain open until Sunday, September 11th. Reservations are required while some campsites are available on a first-come, first-served basis contingent upon cancellations.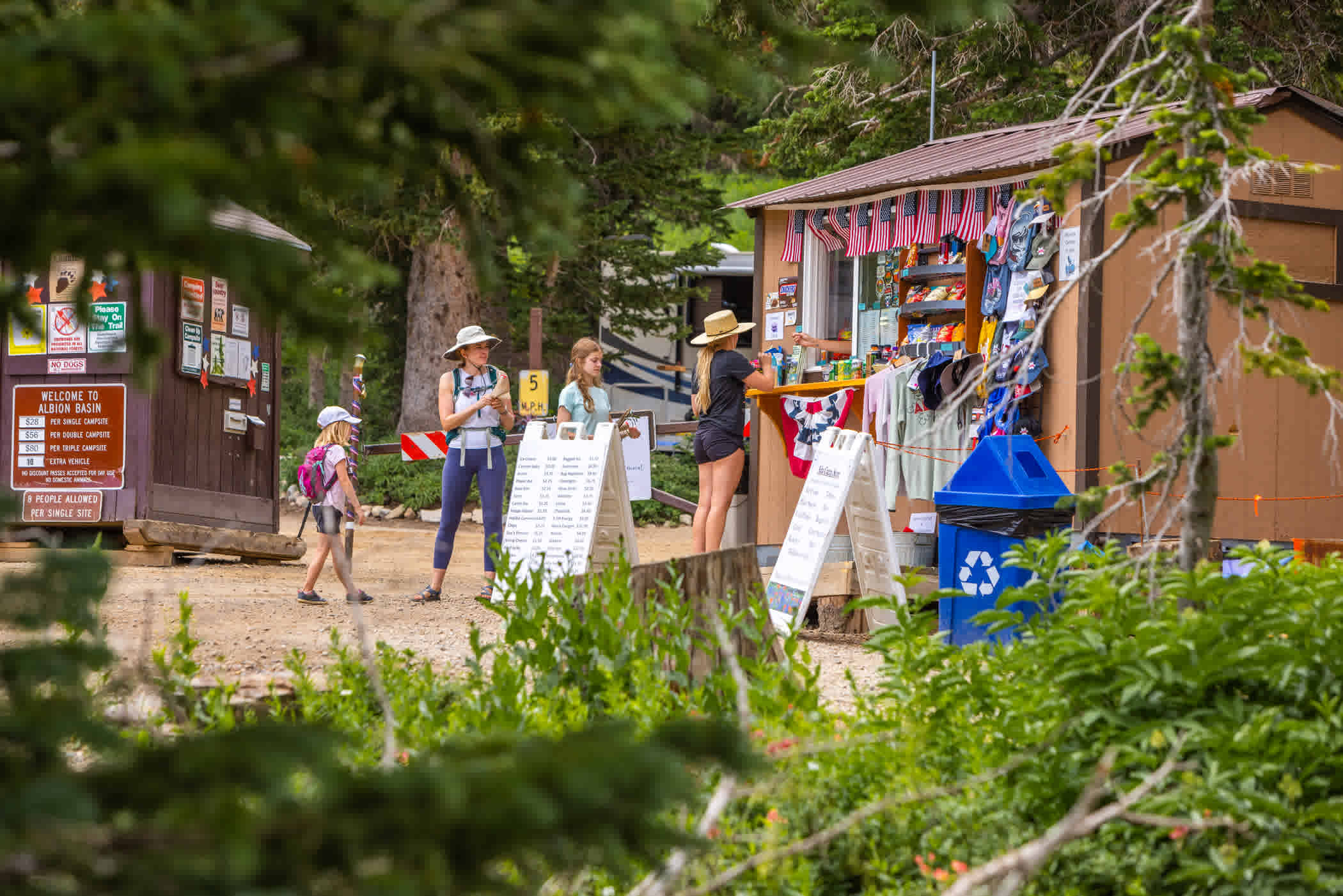 Cecret Lake took a little extra time to melt this summer—as a large avalanche this January buried the lake under a massive avalanche debris pile. The lake is now melted out and is looking as beautiful as ever.
There is plenty of free parking in Alta to access hiking trails. Due to construction projects, there will be intermittent trail closure throughout the summer. Before hiking, please consult Alta.com and obey all on-trail signage.
Sunnyside Lift Replacement
It's been an unusually busy summer for our lifts department as we are replacing the current Sunnyside lift with a Leitner-Poma high-speed six-pack lift. The new lift will replace two lifts—the Sunnyside triple and the Albion double.
This upgraded Sunnyside six-pack lift accesses Alta's beginner terrain and will reduce liftlines in the Albion base area while improving access to the Supreme and Sugarloaf lifts.
The original Albion lift was built in 1963 in order to provide lift-accessed skiing in the Albion Basin. The lift was upgraded in 1976 but has remained mostly unchanged for the past five decades. In recent years, Albion has transitioned to a part-time role, running infrequently on weekends and holidays as needed.
The original Sunnyside lift—a fixed-grip double chair—was originally constructed in 1970, in order to double the uphill skier capacity in Alta's beginner terrain. Sunnyside was realigned and upgraded from a double-chair to a detachable triple in 1999.
After 23 seasons of service, the Sunnyside detachable triple has been retired and moved to Red Lodge, Montana. The longer-tenured Albion lift is now considered retired but will hang around until the new Sunnyside lift is working smoothly as we head into the 2022–23 season. The Albion lift will likely be removed after the ski season.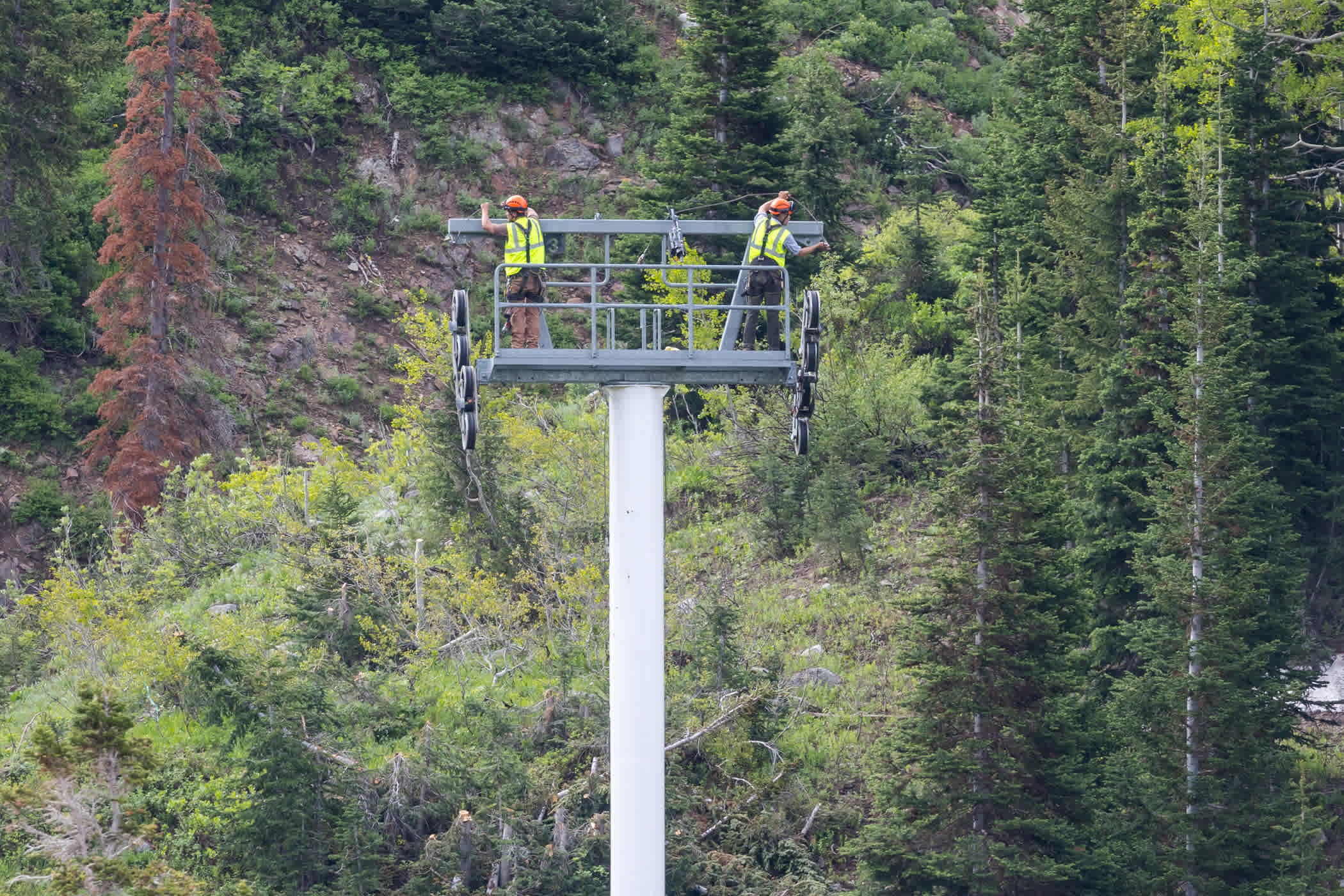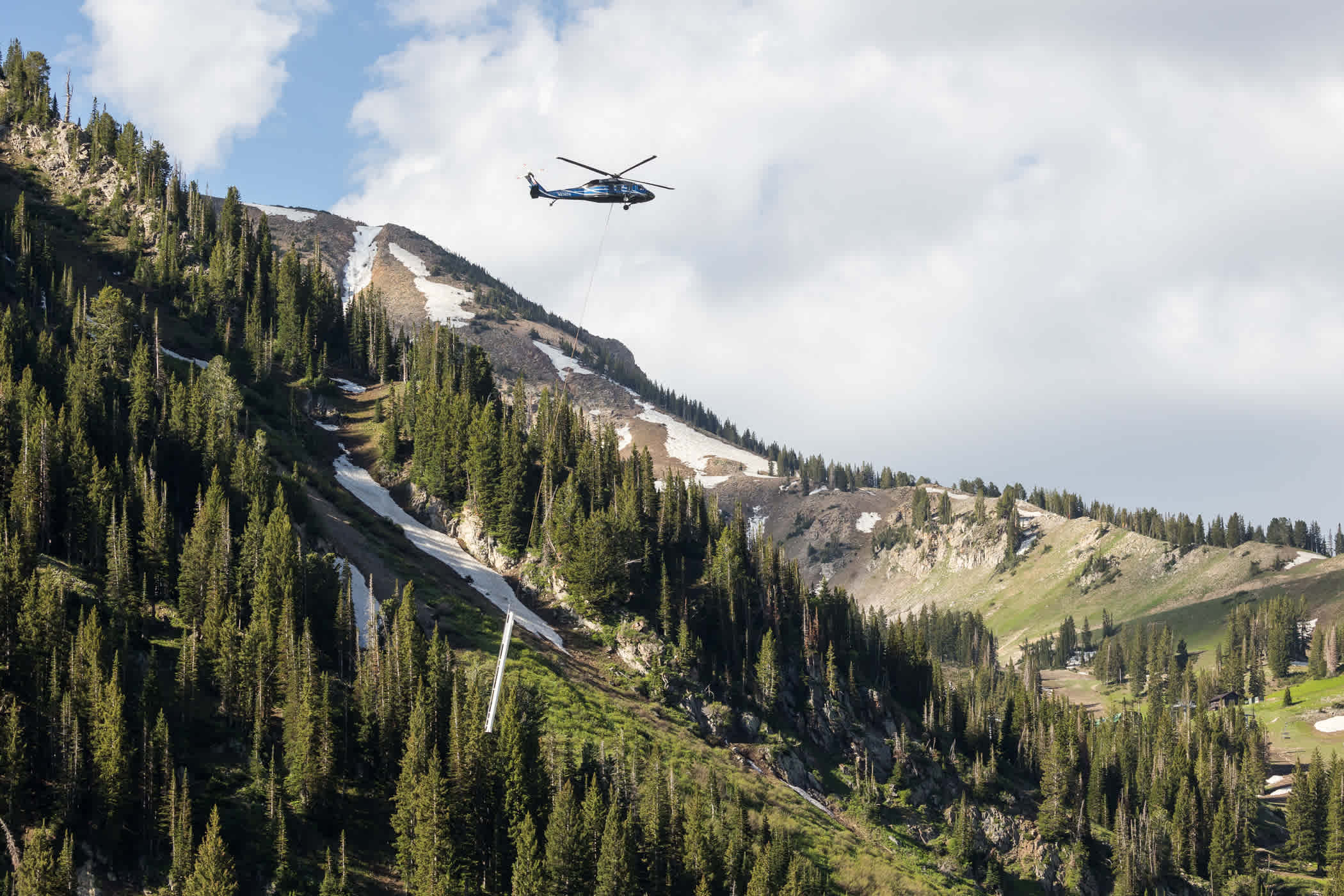 Tree Removal
Each offseason, we remove trees that have succumbed to mountain pine beetles or have been knocked loose by winter storms. We also trim, thin, and remove trees to reduce wildfire fuels and to preserve skiing corridors on the mountain. We have also removed a number of trees to accommodate the new Sunnyside lift and terrain improvements in the Sleepy Hollow area. The forest service approves every tree we remove. Downed trees are repurposed into log benches, barricades, trail bridges, boardwalks and campground firewood.
New this summer, we are using a portable lumber mill to repurpose some of the removed trees into lumber for snow fencing and other projects within the ski area.
Trail Crew
Maintenance and improvement of summer hiking trails always keep us busy. You may have seen some of our hard work paying dividends on the mountain this summer.
New signage, ropes and photo pull-outs in the Albion Basin have been appreciated by many of our summer visitors. These are just a few of the steps we have taken to preserve the overloved fields of wildflowers in Alta.
The rerouted Homerun trail now winds its way through the Albion Meadows instead of straight-lining its way down the mountain. Mountain bikers. in particular, are enjoying the new berms.
The Snake Pit trail has been widened and offers some great views while serving as an alternative to the popular Upper Albion Meadows Trail.
Avalanche Office
Meanwhile, on Mount Baldy, Alta's Avalanche Office is working to move Alta's avalanche mitigation program into the future.
Alta Ski Area is moving towards Remote Avalanche Control Systems (RACS) and away from the use of military artillery. These RACS will increase the efficiency of avalanche mitigation and reduce risk to our skiers and our employees. RACS are currently in use in East Baldy and East Castle. These tools have proven to be very effective in our ski area and above Highway 210 and the Town of Alta.
The RACS project has created busier skies above Alta this summer as helicopters have been used to access the remote and sensitive locations where the RACS need to be installed. We recognize that the use of helicopters has brought significant noise to a normally quiet and tranquil setting. Please accept our apology for this inconvenience. The use of helicopters allows us to minimize the impact of construction in these remote and sensitive areas of the ski area. Thanks for your understanding and patience as this project nears its completion.
Alta Environmental Center
The Alta Environmental Center (AEC) has been busy working alongside our trail crew and providing Summer Stewardship and Environmental Education events for our community.
Earlier this summer, the AEC received a delivery of over 9,000 native plant seedlings. These seedlings continue to grow and thrive under close supervision in our Wildcat nursery. Last month, the AEC organized our annual Employee Conservation Day. Alta Ski Area's summer employees enjoyed a great day planting over 500 native plant seedlings on Nina's in Collins Gulch.
By the end of the summer, all 9,000 plants will have found a new home on the slope of Alta.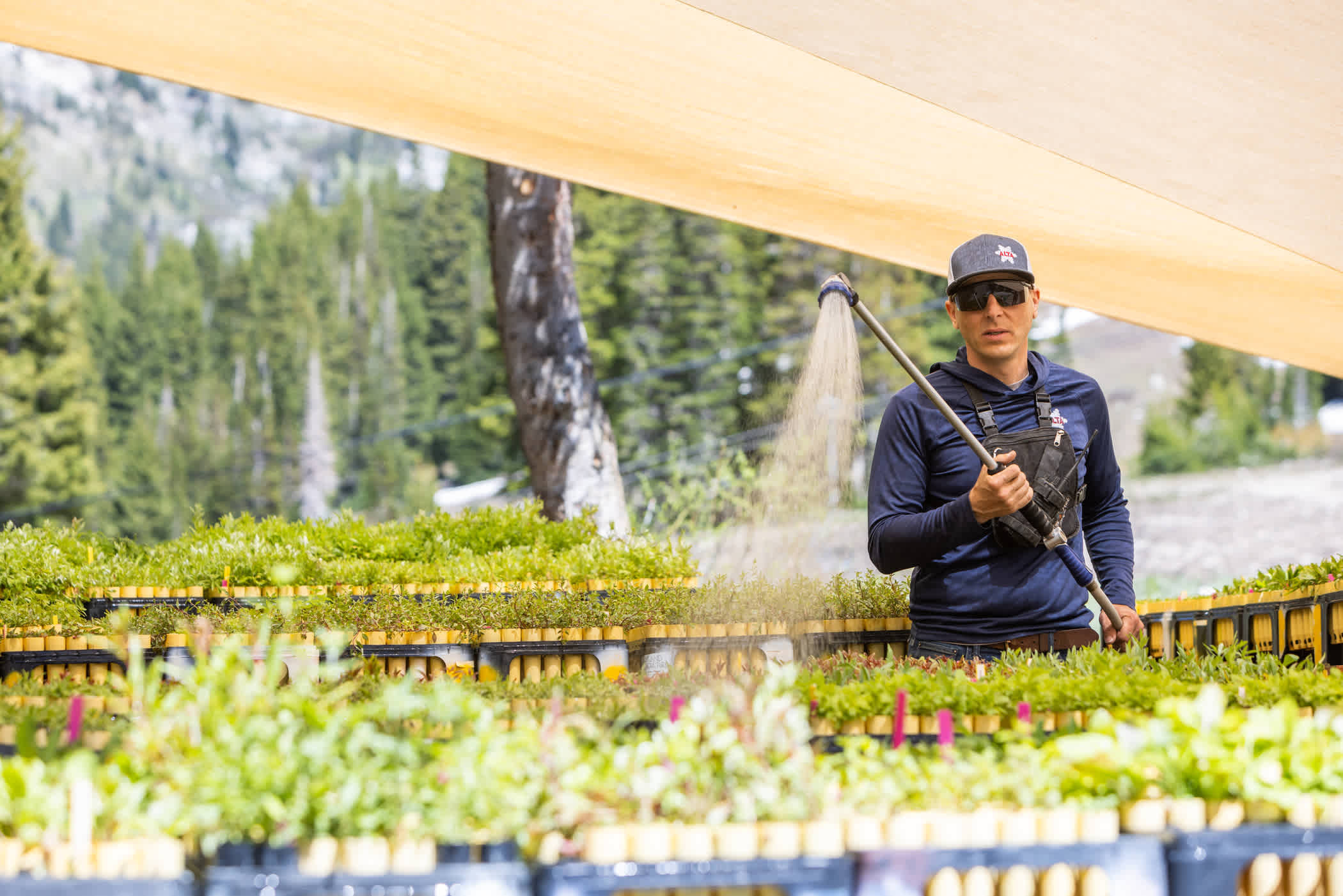 The mid-July Wasatch Wildflower Festival drew 1,500+ visitors who came out to learn more about wildflowers and the Albion Basin. This annual event teaches the importance of this unique natural resource. Volunteers from Cottonwood Canyons Foundation, Friends of Alta and Alta Community Enrichment shared their knowledge and love of wildflowers via guided hikes while reinforcing stewardship and awareness of our watershed environment.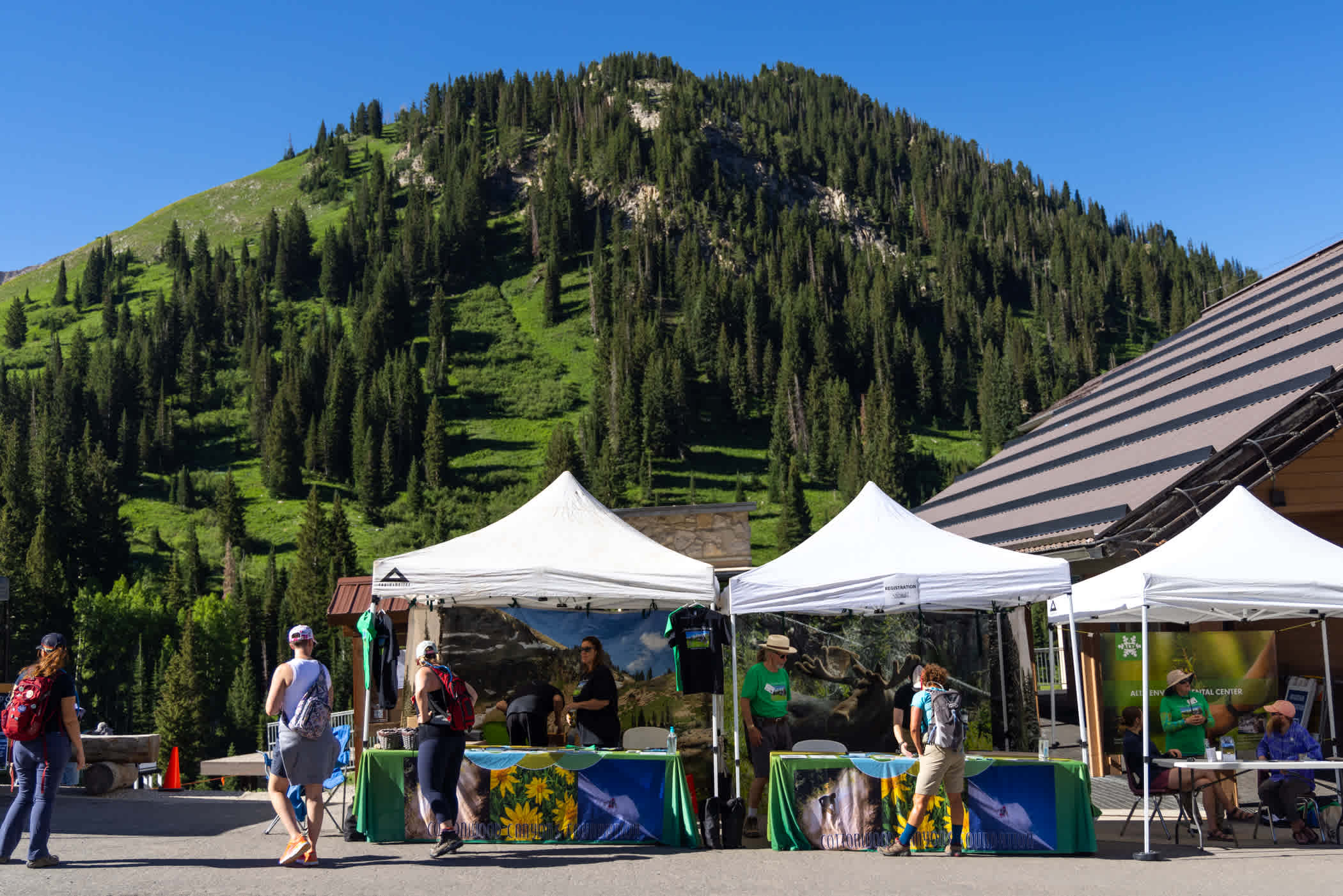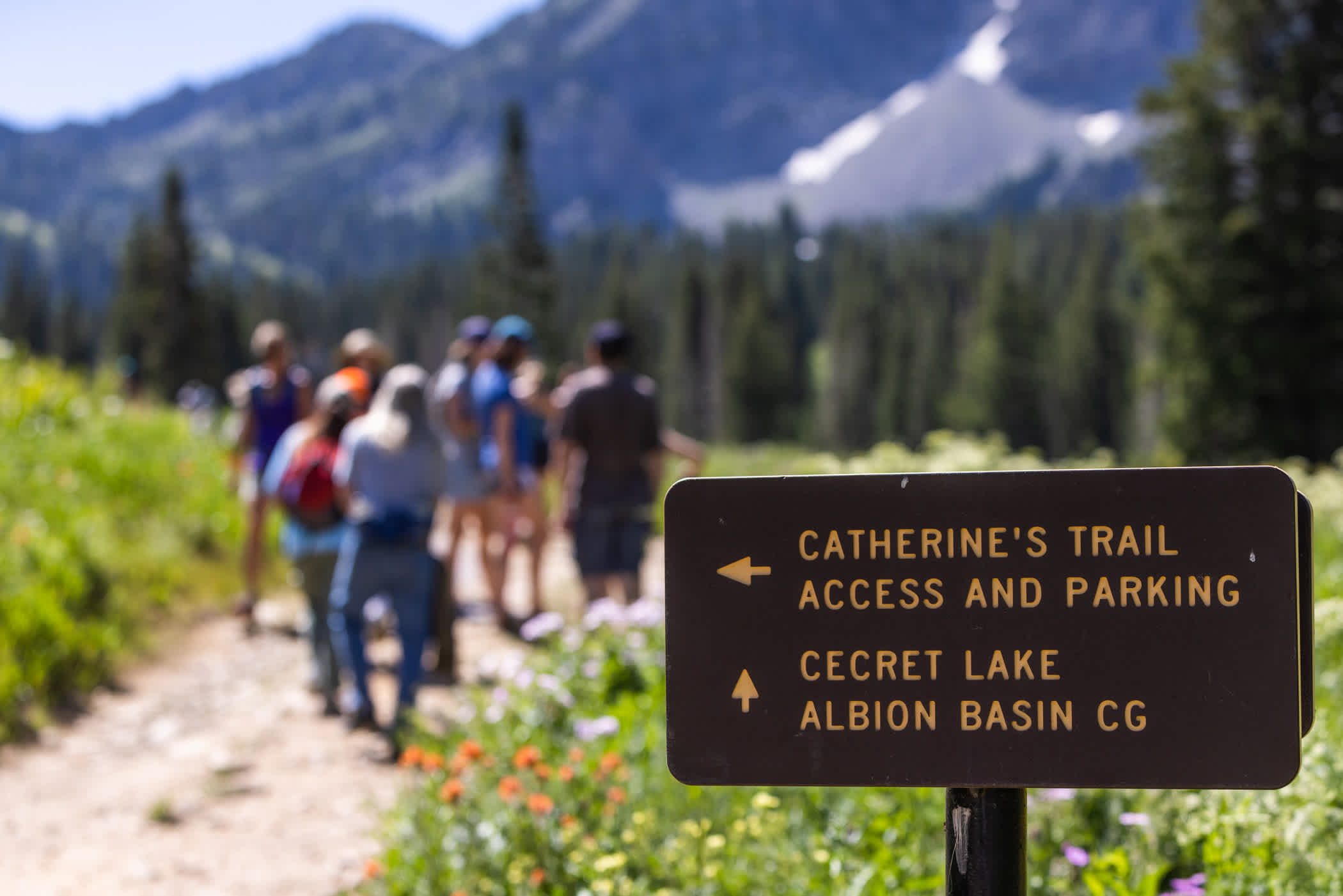 The AEC's monthly Community Volunteer Days have exceeded capacity all summer as the Alta community works together on a variety of sustainability projects. We also enjoyed some great participation in the first TreeUtah Harvest and Restoration Event as we removed some saplings from our groomed slopes. These baby trees were transported to the nursery under the Albion lift and will continue to grow under close supervision from the AEC. Later this month, we will plant these trees in areas that see less skier and groomer traffic.
There's still time to get involved in our Summer Stewardship and Environmental Education events >
Work at Alta
Alta Ski Area will begin accepting applications for seasonal jobs in late summer and early fall. Some of these jobs are eligible for employee housing, apply early to have preference for company housing.
Upcoming Summer Events
While we continue to work behind the scenes, there are still some great upcoming summer events for families, athletes and anyone looking to learn more about sustainability and the environment. Our friends at Alta Community Enrichment have a full slate of community events this summer >