Opening Day is November 18th—conditions permitting.
After a warm and dry start to the fall season, winter-like conditions returned to Alta in a hurry. We had to wait until October 22nd to witness our first snow—but when it started snowing, it didn't want to stop. The first storm of the season delivered 26 inches of snow, burying the fall colors under a blanket of white.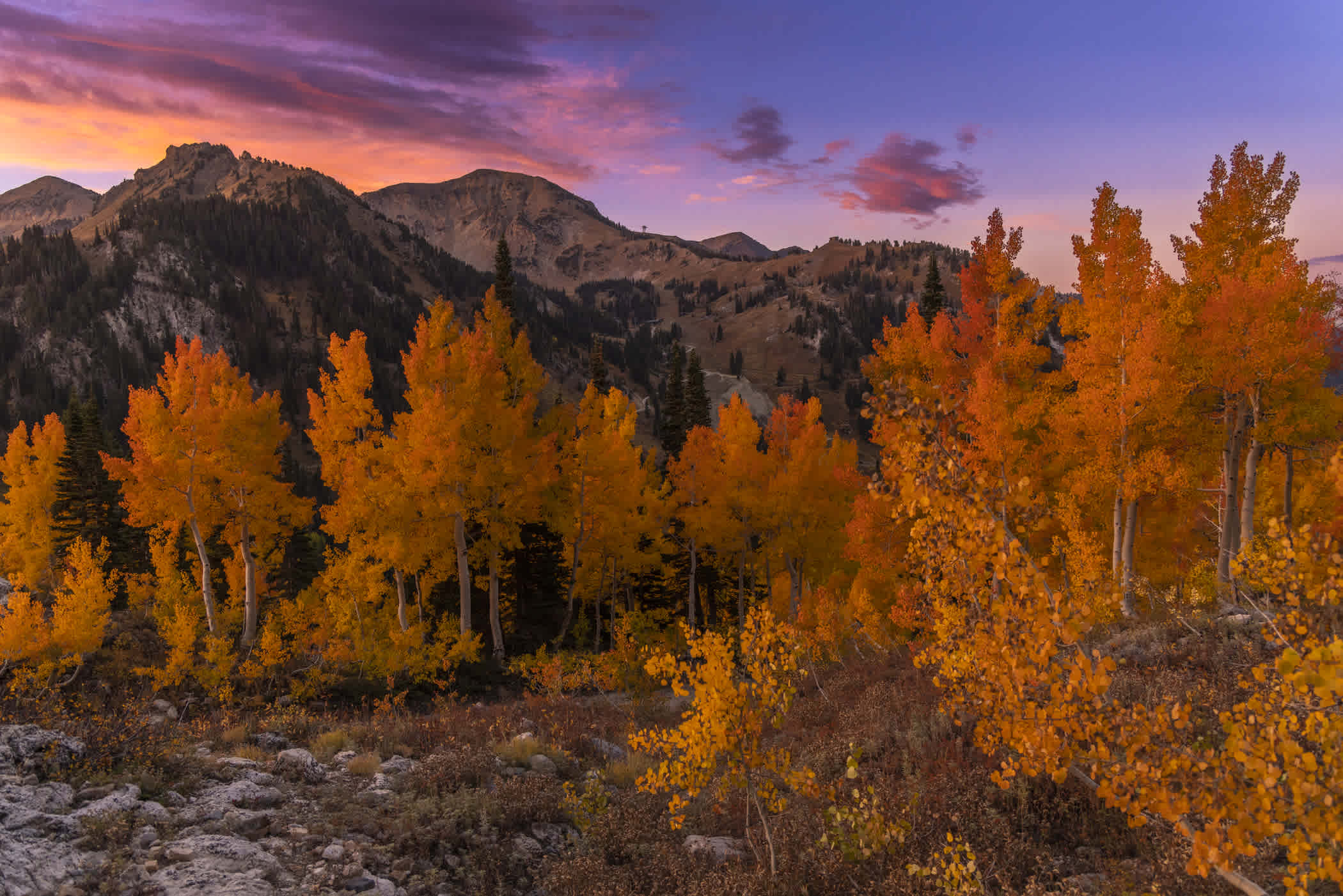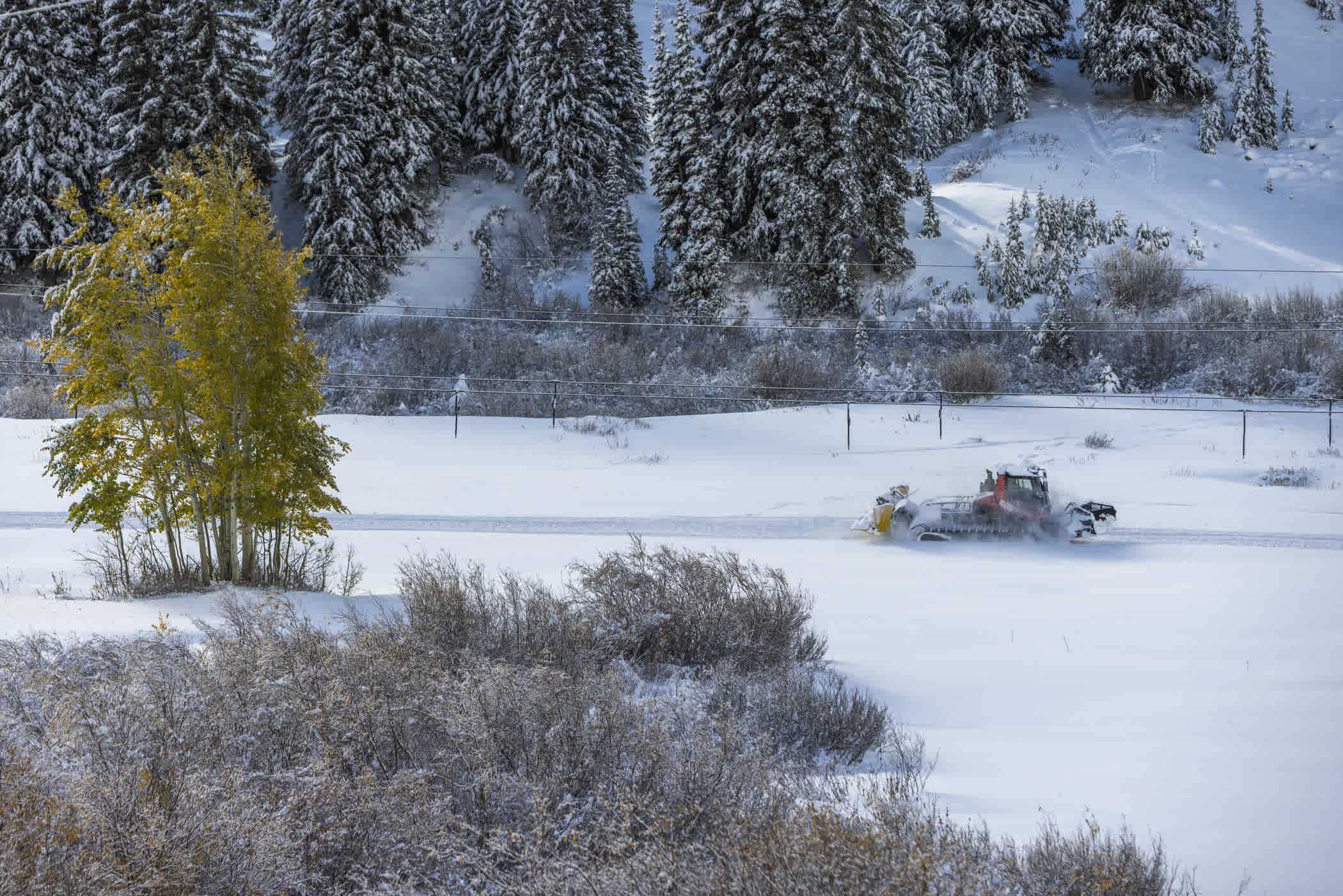 Left: Fall foliage at sunrise on October 13th | Right: Fall snow-liage on October 23rd | Photos: Rocko Menzyk
As of November 3rd, Alta Ski Area has received 50 inches of snow and work is underway to prepare the mountain for our 85th winter. Eager backcountry skiers have taken full advantage of the fall snow and have begun putting tracks on every grassy slope in sight. For safety and mountain preparation operations,is closed Uphill Travel is restricted between 6pm and 7:30am nightly. Please respect this closure so we can continue to provide uphill travel during daylight hours.
With more snow in the forecast for the foreseeable future, the start of our 85th winter is right around the corner. Opening Day is slated for Friday, November 18th, conditions permitting. If Mother Nature continues to provide, we will be skiing in just over two weeks. Keep doing your best pray-for-snow rituals and keep an eye on Alta's Mountain Cams to watch the flakes fall.
New Sunnyside Lift Update
If you hadn't heard, Alta has been busy this offseason removing and replacing the old Sunnyside triple-chair with a new six-person detachable lift. Like most things in our lives these days, global supply chain issues have delayed the delivery and installation of some key elements of the new Sunnyside lift. While the new Sunnyside lift will not be operational by opening day, we are hopeful it will be whisking skiers through Albion Basin before the holiday season.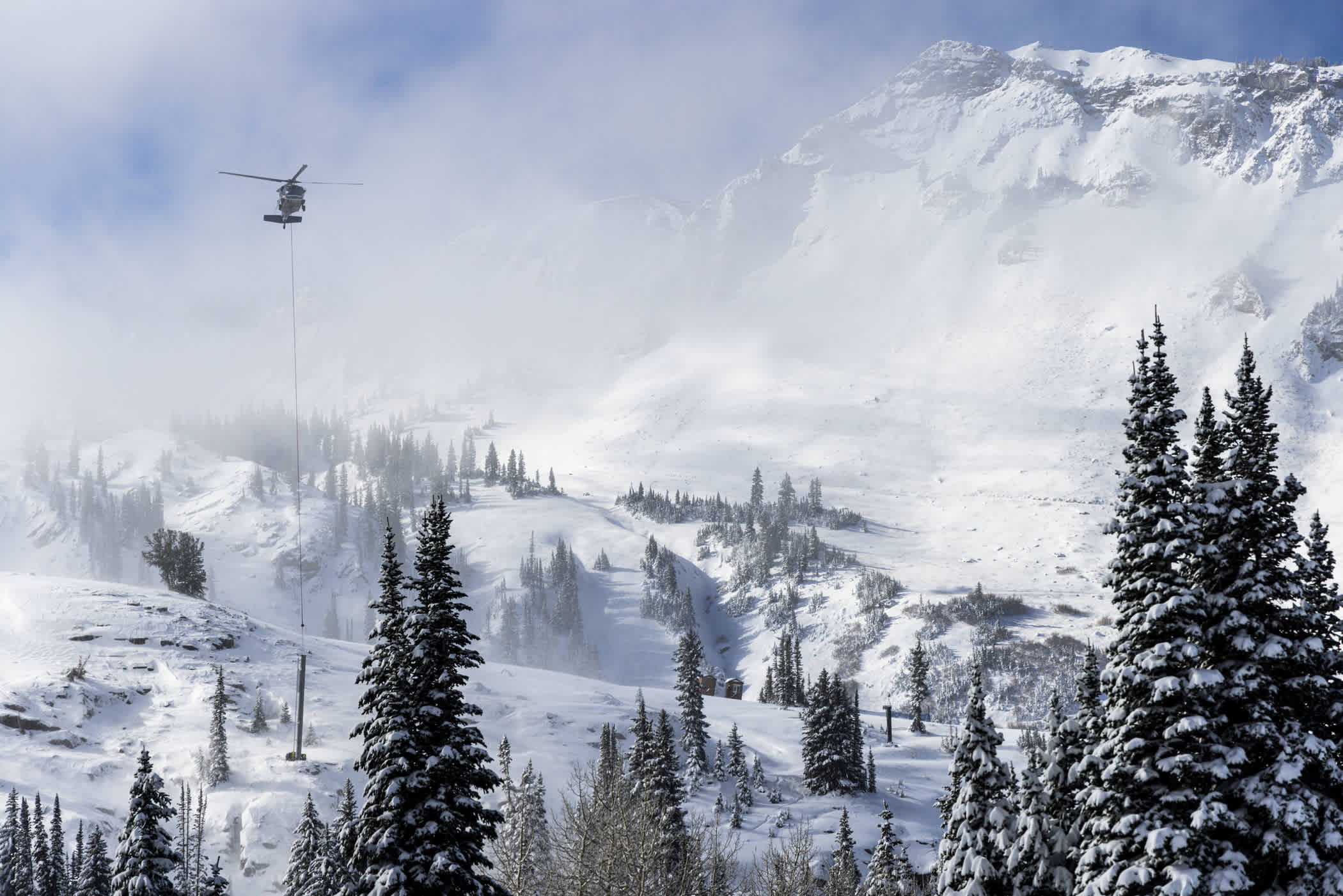 A BlackHawk helicopter delivers a lift tower for the new Sunnyside six-pack lift | Photo: Rocko Menzyk
We anticipate our opening weekend will include intermediate and advanced terrain in Collins Gulch and the upper mountain with beginner terrain limited to the Snowpine lift and network of tows. Stay tuned to Alta.com and social media channels for updates as we approach Opening Day. We will share pertinent updates regarding the Sunnyside lift on our Lifts and Terrain Status page.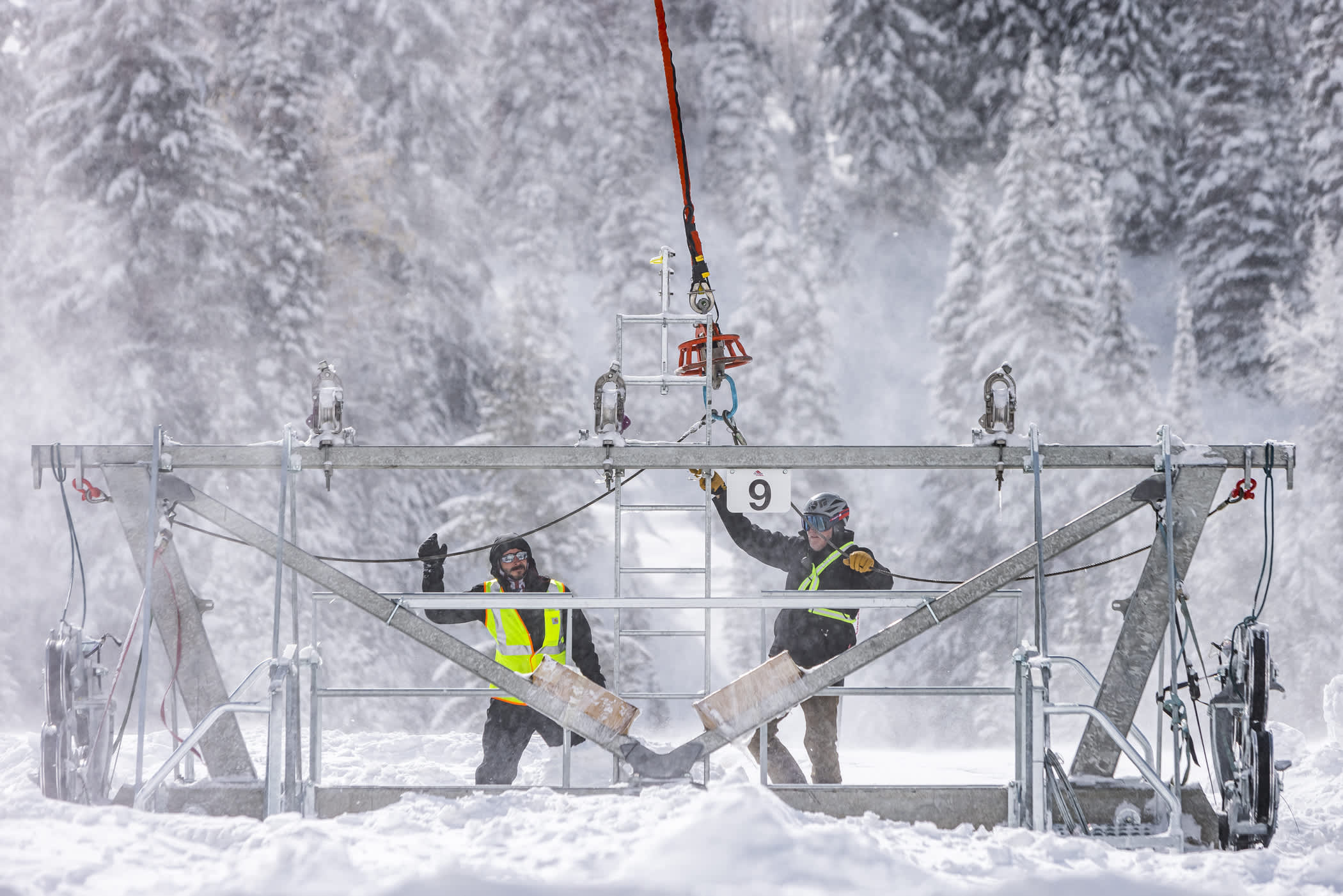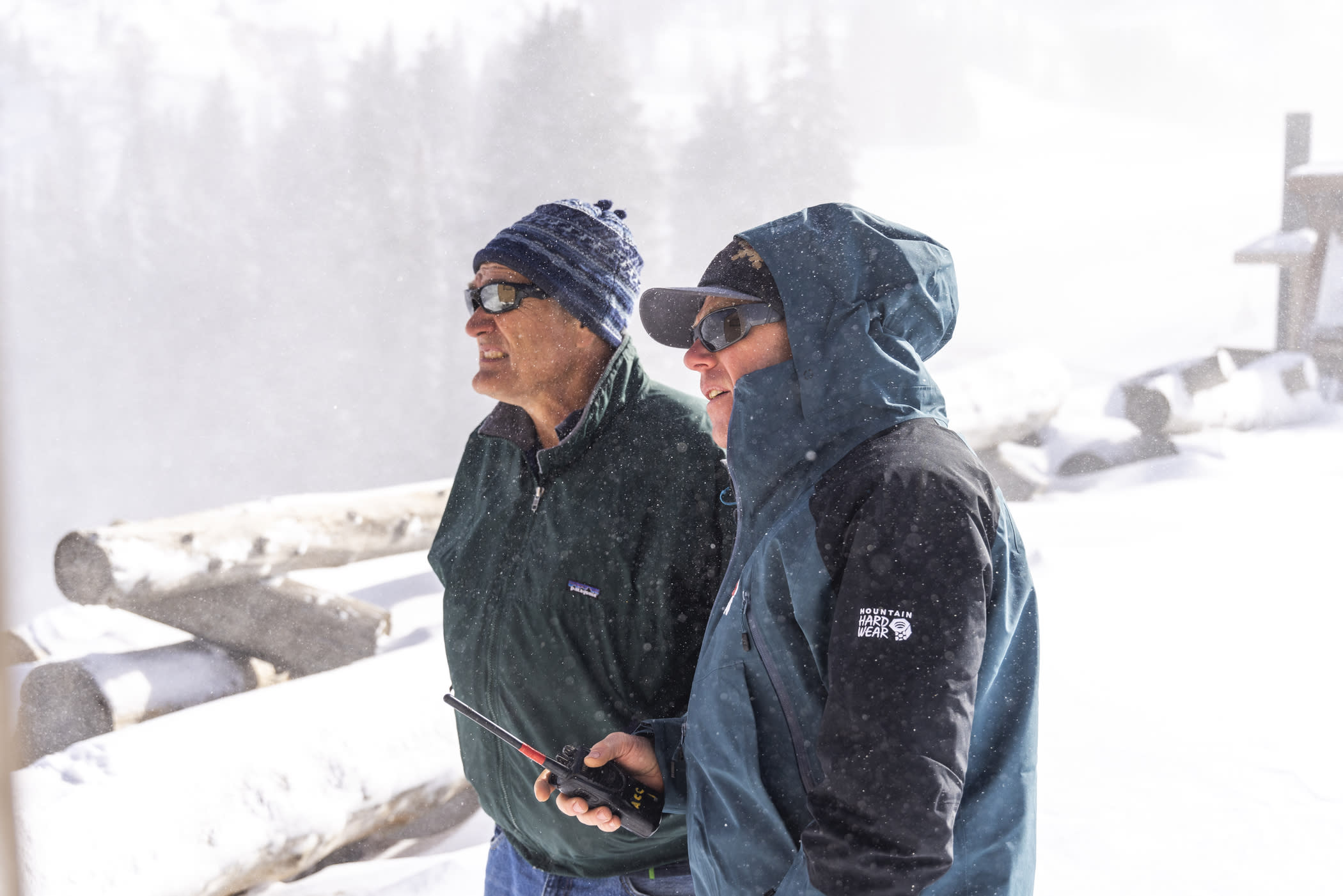 Left: Lift tower cross bars prepared for flight | Right: Alta's team surveys the new lift construction | Photos: Rocko Menzyk
Your Preseason Checklist:
With just over two weeks until the lifts start spinning, now is the time to make the most of preseason at Alta.
The Skier Services office is now open from 8am–4:30pm daily. If you didn't reload last year's pass online, swing by the Skier Services building in the Wildcat base area to pick up your Alta Season Pass. Beat the rush before opening day and ski direct-to-lift on Opening Day. Live out of state?
Reload your Alta Season Pass online >
Returning for another winter, parking reservations will be required to ski Alta this season each Friday–Sunday & Holidays. Last winter's parking reservation system greatly improved the skiing experience—providing skiers the reassurance that they would have a place to park without having to arrive hours before first chair. We plan to build off of this momentum for the 2022–23 season.
Reserve Parking Today on AltaParking.com >
Bring your family. Bring your friends. Or just bring yourself, and experience a natural mountain environment with a rich history of deep powder. Our Plan Your Trip page is your one-stop-shop for all your trip needs; from lodging to lift tickets and ski school to ski rentals.
Visit the Plan Your Trip hub >
Be the first to snag some of this year's hottest new ski gear. Or pick up some Alta-branded swag for yourself or the kids. It's a great time of year to score some deals on last year's demo skis and closeout items from past seasons. The Alta Ski Shop in the Albion Day Lodge is open daily from 9am–4pm.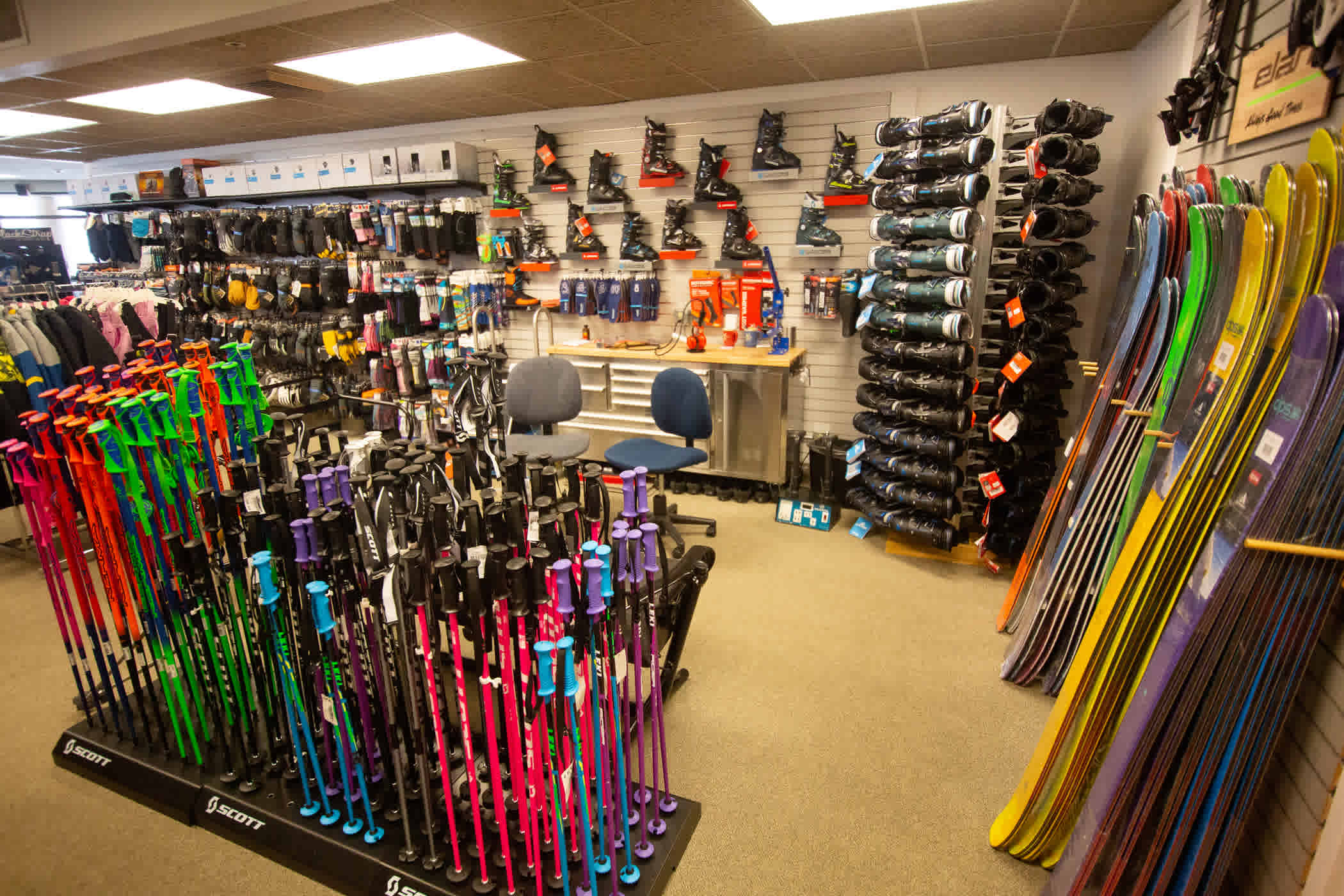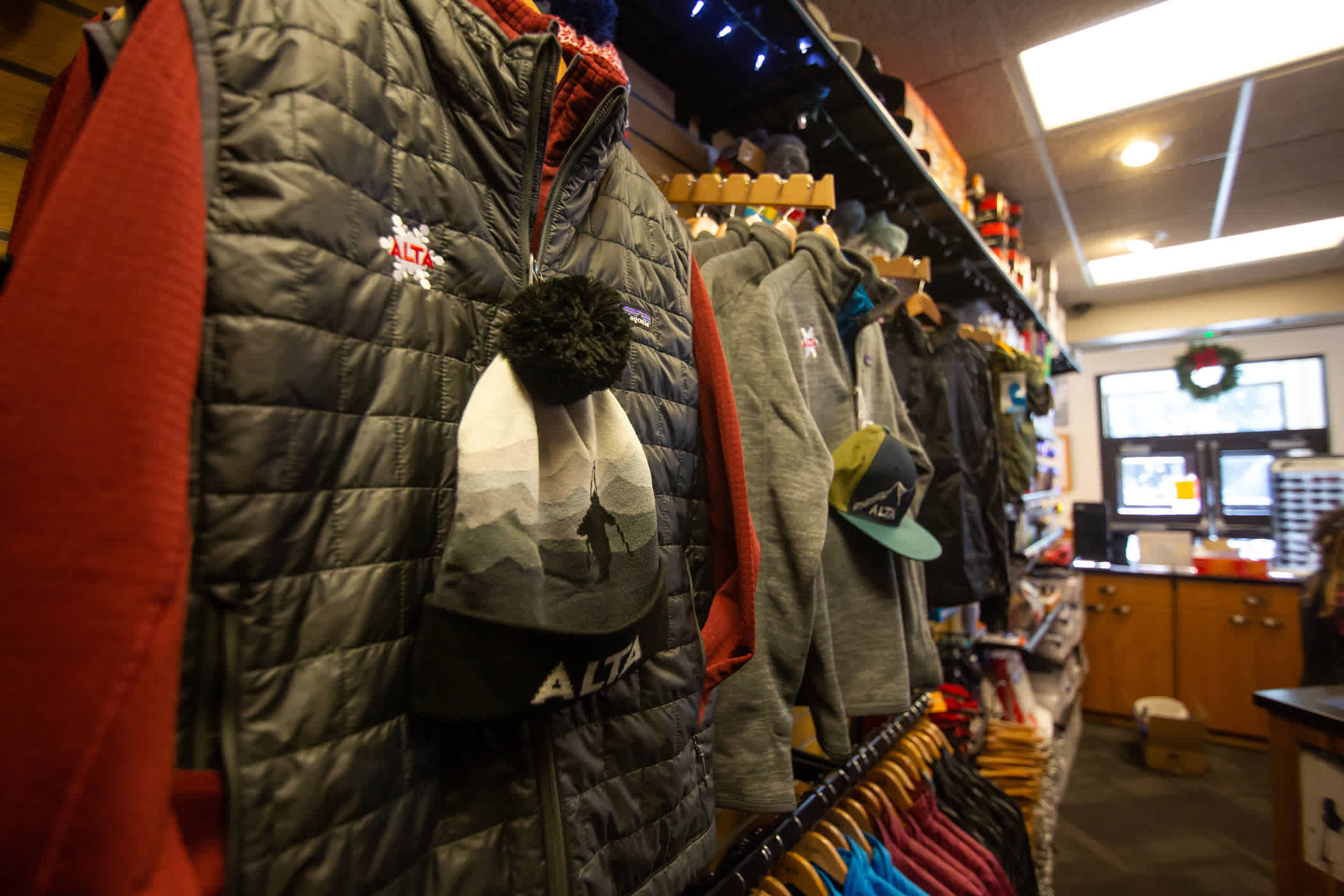 Preseason is a great time to bring in your old gear for a little tune-up. The Alta Ski Shop will be happy to tune your skis, do some boot fitting or replace some gear in preparation for the upcoming ski season. Alta season passholders receive 20% off ski rentals and tuning services at Alta Ski Shop.
Learn more about the Alta Ski Shop >
Or visit the AltaGearStore.com >
Alta Community Enrichment has plenty of great community events this month. Join a free yoga class, enroll in a mindfulness course or take an art class with Alta's favorite community-centered non-profit.
Welcome To Winter | November 12th | 3–5pm | Wildcat base area
Join Alta Community Enrichment and Alta Ski Area for the return of our popular Welcome to Winter on Saturday, November 12th. This annual event is one of the best nights of the preseason as the Alta community comes together to mingle, roast some s'mores and share the stoke for the upcoming season.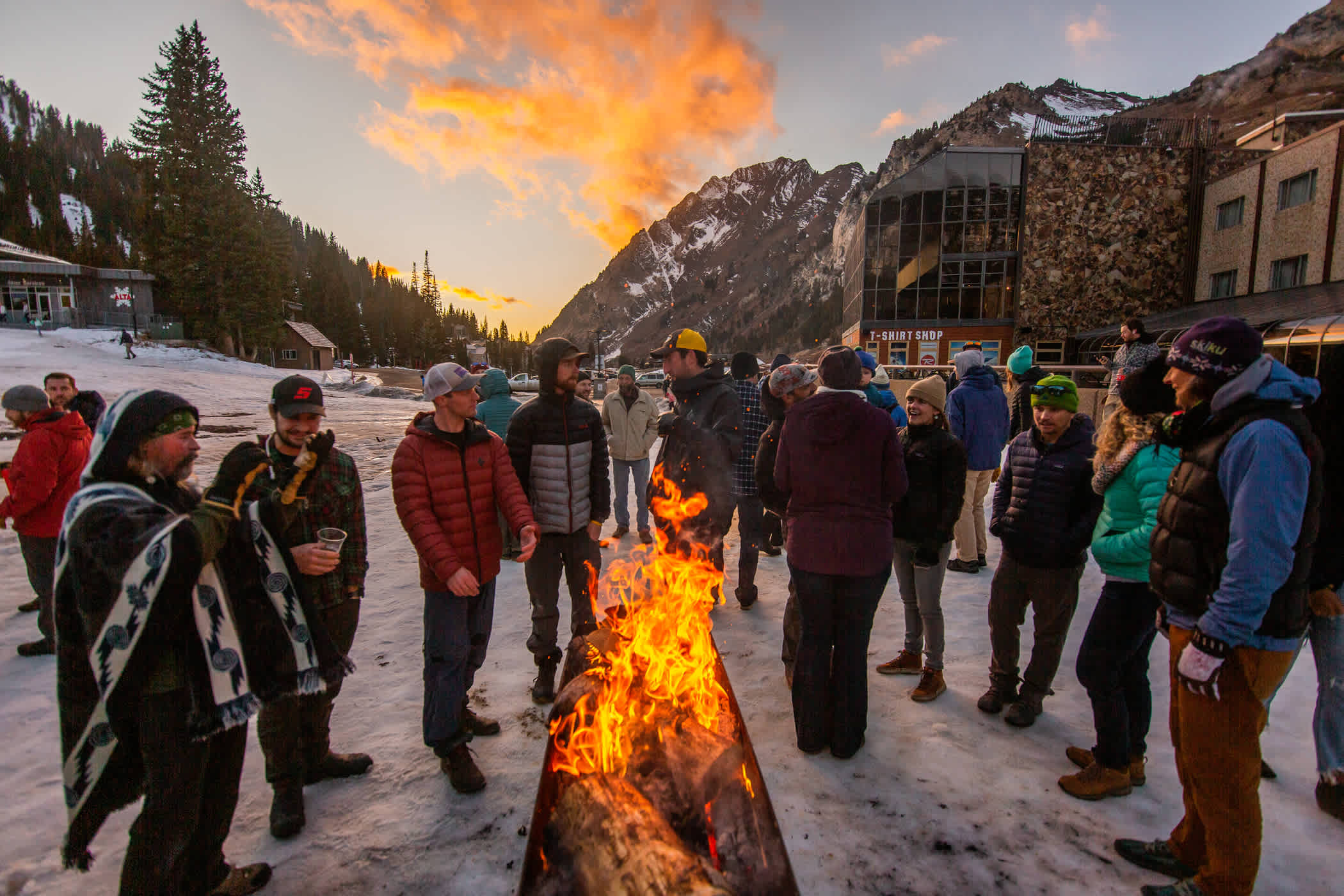 After the bonfire and s'mores, head up the hill to Our Lady of the Snows for some ski films and an opportunity drawing to benefit Alta Community Enrichment.
Check out the Alta Community Enrichment Events Calendar >
Check out Alta Ski Area and Sweetgrass Production's Steeped In Tradition video series. This award-winning series tells the Alta story through the modern skiers and personalities that are carrying on the spirit of Alta.
Whether you're new to Alta or a seasoned vet, our Alta 101 video series is a great place to learn more about our unique mountain culture or to brush up on the basics after a long off-season.
We will continue to update Alta.com with important information for the upcoming season, including COVID-19 guidelines, Parking Reservations and more. As always, we will continue to add winter stewardship, environmental education and other activities to our Events Calendar.
Welcome to our 85th winter.
Opening Day is Friday, November 18th—conditions permitting.